Botero and Asia
VIEW EVENT DETAILS
Evening Discussion
Drink Reception: 6:30pm
Discussion: 7:00pm
Close: 8:00pm
 
Colombian artist Fernando Botero, renowned for his distinctive style and exploration with color and exaggerated volume, single handedly redefined beauty with his sensual forms and pioneering notion of esthetics. So much so that his work was recognized across cultural and geographical borders by Chinese critic Xing Xiaosheng more than 20 years ago and has since been an inspiration for Asian artists such as Liu Xiaodong and Sui Jianguo. In this evening discussion, Fernando Botero Zea, eldest son of the artist, will provide an intimate account of his father's presence and influence in Asia, as well as invite the audience to understand how the reality of Latin America life deeply rooted his work while simultaneously helping it to become a benchmark in contemporary art. Joining the discussion is collector Richard Samuel Elman and the discussion will be moderated by Luyang Jiang Hildebrandt.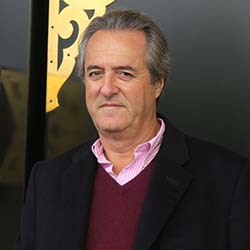 Fernando Botero Zea (born of Colombian parents in Mexico City in 1956) is a Colombian-Mexican businessman, entrepreneur, director of the Mexican magazine Estilo México, lecturer of The Landmark Forum and the eldest son of Master Fernando Botero. During his childhood he lived in Mexico, Colombia and the USA. He studied at Sciences Po, Paris, Political Science and Economy in the Universidad de Los Andes of Colombia and he earned an MBA from Harvard University and a Master in Public Administration from the Kennedy School of Government at Harvard University in Boston, USA. From 2008, he has collaborated in diverse projects that intended to bring Master Botero's work to China, and from 2015 he became co-director, alongside Juan Montana, of the Botero in China project which brought a large-scale retrospective of Master Botero's work to the National Museum of China in Beijing, the China Art Museum of Shanghai and the Monumental Sculptures Exhibition to Hong Kong.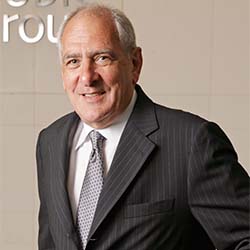 Richard Samuel Elman arrived in Asia from England in the mid-1960s, subsequently spending 10 years with Phibro as regional director of their Asia operations, including two years as a main board director. In 1986 Mr. Elman founded Noble Group. Since that time he has overseen its development from an Asian based bulk commodity trading company into one of the key players in the global seaborne trade in metals and ores, energy and agricultural products. The company was listed on the Singapore Exchange in 1997 and today has 35,000 shareholders globally, with the group having a presence across five continents. Today, Mr. Elman, in his role as chairman, retains responsibility for managing the strategic issues facing the company while ensuring the continued creation of shareholder value.
Luyang Jiang Hildebrandt has over 20 years of professional experience in various fields including media, finance, management consultancy and art, Luyang has established herself as a trusted adviser for a number of global art institutions, financial firms and industry personalities. She received her Bachelor of Science degree in Business Administration from Haas School of Business at the University of California, Berkeley, and worked in Silicon Valley before returning to Asia and launching a business talk show for China Central Television. Later, Luyang took her journalistic insight into the business arena and worked for companies such as CICC, China's first investment bank, German consulting firm Roland Berger and Christie's Asia. Her most recent roles include serving as vice president and executive director at Modern Media Group, and as an independent advisor to the CEO and the Director of Ullens Centre for Contemporary Art in Beijing. She is also the founder and CEO of Jiang Hildebrandt Associates, Ltd., a consulting firm that provides strategic communications, branding and marketing advice to help international clients with their business development and global expansion, particularly in Asia (moderator).
Co-presented with: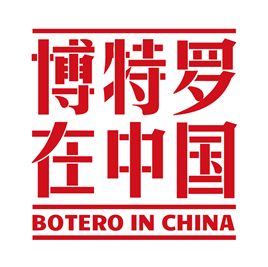 Event Details
6:30 - 8 p.m.
Asia Society Hong Kong Center, 9 Justice Drive, Admiralty
Buy Tickets
Asia Society members / Harvard Club of HK $200, Non-members $300
20161107T183000 20161107T200000 America/New_York Asia Society: Botero and Asia

For event details visit https://asiasociety.org/hong-kong/events/botero-and-asia Asia Society Hong Kong Center, 9 Justice Drive, Admiralty