Boost Longevity & Vitality with Anti-Ageing Detox Laughter & Dance Yoga by Veena Dansinghani & Mahesh Pamnani of Inspire2aspire Consulting
VIEW EVENT DETAILS
International Day of Yoga 2018
Class Location: Lippo Amphitheater
---
This workshop offers a non-judgmental space in which to express yourself, connect with your body, free your mind and unleash your soul.  Set to an eclectic and uplifting musical playlist, the Anti-Ageing Detox Laughter & Dance Yoga session begins with a guided warm up, followed by an open session to discover your own rhythm & free your spirit.  
Participants will experience Joy, Peace, Happiness, Laughter and Bliss, a total Mind, Body, Soul workout and rejuvenating connection with all.  
---
Veena Dansinghani, Wellness Trainer & Chief Passionate Officer of Inspire2aspire Consulting has been organizing & delivering Health, Happiness and Wellness Workshops & Events for Hong Kong Community and Corporations since 2009.  She is a certified Laughter & Ashtanga Yoga Teacher and a life-long student of Yoga study and continues her on-going education by attending numerous intensives, workshops, and seminars of yoga study from various schools, like Art of Living, Isha Foundation, Raja Yoga Meditation, Pranic Healing and more! She is passionate about inspiring people to focus on developing their internal & external strengths and self-confidence and is very a powerful communicator and collaborator and continues to learn and develop her skills to bring about a positive shift in the world.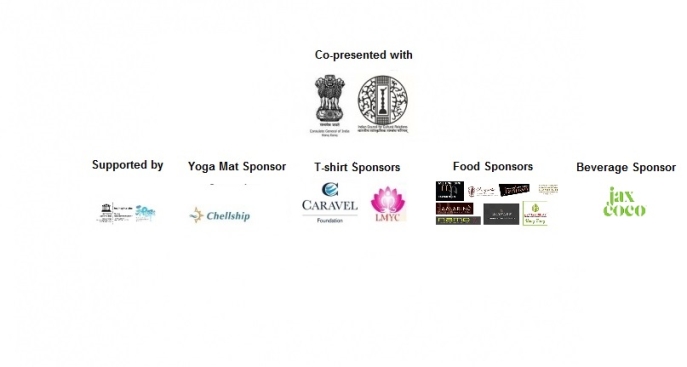 Event Details
1:45 - 2:45 p.m.
Asia Society Hong Kong Center, 9 Justice Drive, Admiralty, Hong Kong
Buy Tickets
HK$20/per class; Online registration required

Add to Calendar
20180617T054500
20180617T064500
UTC
Asia Society: Boost Longevity & Vitality with Anti-Ageing Detox Laughter & Dance Yoga by Veena Dansinghani & Mahesh Pamnani of Inspire2aspire Consulting
Asia Society Hong Kong Center, 9 Justice Drive, Admiralty, Hong Kong
---