Art and the World
VIEW EVENT DETAILS
New Vision Arts Festival | 新視野藝術節
Evening Dialogue
Registration 6:45pm 
Conversation 7:00pm 
Close 8:30pm
---
Composer, Du Yun's stunning opera, Angel's Bone sheds light on the often overlooked human trafficking issues in developed countries. Du Yun has amplified the underrepresented voices of human trafficking victims into a sophisticated miscellany of opera, chamber music, cabaret, punk and electronics. Apart from this searing and provocative opera, Du Yun also initiated a multi-year Future Tradition project to enhance public understanding of cross region cultures, and deep collaborations for new modes of traditions.
Established in New York, Beth Morrison of Beth Morrison Projects (BMP) supports the creation of indie opera and new music productions of contemporary composers and their multi-media collaborators. BMP encourages cutting-edge musical expressions and risk-taking artists like Du Yun. Du Yun and Beth Morrison, individuals who are active in the indie opera and new music scene, will discuss their work with moderator, Joanna C. Lee.
---

Born and raised in Shanghai, China and currently based in New York, Du Yun works at the intersection of orchestral, opera and chamber music, theater, cabaret, sound installation, electronics and noise. In 2017 she won the Pulitzer Prize for Music for her opera Angel's Bone, the first Asian female musician to receive the prize. In 2018 Ms. Du was named a Guggenheim Fellow; same year she was named one of the 38 Great Immigrants by the Carnegie Foundation. Hailed by The New York Times as a groundbreaking artist, she was also listed by The Washington Post as one of the top 35  female composers.
---

Noted as a "contemporary opera mastermind" (LA Times), Beth Morrison is an opera-theater producer. In 2006, she created Beth Morrison Projects (BMP) to identify and support the work of emerging and established living composers and their multi-media collaborators through the commission, development, production and touring of their work. In 2013, Ms. Morrison co-founded the PROTOTYPE Festival with HERE, which has become "essential to the evolution of American opera."(New Yorker).  Ms. Morrison served a founding tenure as Producer for the Yale Institute for Music Theater. She holds Bachelor and Master of Music degrees and a MFA from Yale School of Drama. 
Presented by | 主辦機構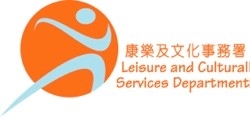 Event Details
6:45 - 8:30 p.m.
Asia Society Hong Kong Center, 9 Justice Drive, Admiralty
Register Now
Free Admission; Online registration required

Add to Calendar
20181109T104500
20181109T123000
UTC
Asia Society: Art and the World
Asia Society Hong Kong Center, 9 Justice Drive, Admiralty
---