Diversity in Leadership: Steve Humerickhouse - Executive Director of The Forum on Workplace Inclusion
Steve Humerickhouse is the executive director of The Forum on Workplace Inclusion, a center of excellence at the University of St. Thomas in Minnesota. Prior to The Forum, he ran training programs for government officials, lawyers and adoptive families and was a Congressional lobbyist for adoption and foster care. Asia Society recently partnered with The Forum on Workplace Inclusion to bring about awareness and attention to Asian Americans in corporate America.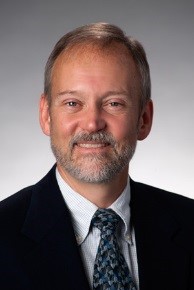 World Focused Leadership
Born in Italy. Two months spent living in England. First two work assignments in Brazil and Mexico (although sadly unfulfilled). Child adopted from Honduras. Host of a Japanese exchange student — for three years.
Thirteen years ago those life experiences led me to accept the role of executive director of The Forum on Workplace Inclusion, a diversity and inclusion conference and one of the largest gatherings of its kind. Indeed, I had lots in my background that made me think that I could do this job. And in doing this job in the intervening years, I often interact with people from different cultures and am exposed to ideas from literally everywhere. But does that make me an expert? Does a wealth of experiences necessarily lead to depth in dealing with and understanding citizens from other cultures?
The longer I work in diversity and inclusion the more I come to understand what I do not know.
But what I do know from working in this space is this: broadening my perspective to be inclusive of other ways of thinking is more than enlightening. It is empowering. I now wonder what things could be accomplished in my life if only I could step outside the confines of my worldview, to remove my cultural blinders and see the world the way someone from somewhere else sees it. How might I understand my challenges, my future options, my life, if I could look at it from the viewpoint of someone from Malawi, or Thailand, or Uruguay?
And if I could find a different way to approach the world for my own, very personal situation, what else might be possible if more of us, including our organizations, looked at the world in this way?
It is critically important for our organizations to look at the world in its totality, not just from the lens of the U.S. In diplomacy, in contract negotiation, in managing or working alongside others from a culture different than your own, your cultural competence—seeing the situation from the cultural perspective of the other person—is essential to the success of both of you.
Organizational leaders must recognize for themselves and their employees the importance of developing world focused leaders able to think on a global scale, as well as embedding that type of thinking into their organizational culture.
To bring that about requires the alignment of diversity and inclusion, organizational development and learning and development, all working together with appropriate resources and allied with the talent function.
This is what is leading me to open up The Forum to a global conversation, to remove the U.S.-centric limitations whenever possible and introduce to conference participants different ways of thinking about the world that will challenge their beliefs and actions. What might we learn about our institutional or societal challenges if we approached them with the mindset of someone from somewhere else who doesn't see the world the way we do? How might that learning advance us toward possible solutions?
The only way we will know is to try and in the trying learn what it is we don't yet know.