Li-Wen Lin: State-owned Enterprise Reform
China's Not-So-New Agenda for State-Owned Enterprise Reform
Li-Wen Lin is Assistant Professor in the Faculty of Law at the University of British Columbia.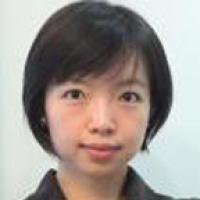 In November 2013, the Chinese Communist Party's Third Plenum announced a new round of state-owned enterprise (SOE) reform. The reform agenda appears ambitious and comprehensive, ranging from ownership to various corporate governance issues. Specifically speaking, the reform blueprint envisions more private investment in the SOE sector, creation of asset management companies, establishment of a professional managerial system, better corporate financial transparency, and rationalization of managerial compensation, among other changes. While seemingly fresh, many of the reform measures in fact are nothing more than affirmation of previous or existing (and often ineffective) policies.
The most eye-catching reform seems to be the promotion of a "mixed ownership economy," essentially a new phrase for partial privatization. In the last round of SOE reform in the 1990s, many SOEs listed a minority of their shares on domestic and international stock exchanges to attract private investors. The proclaimed purpose of such partial privatization was to improve SOEs' management efficiency by subjecting them to stock market pressures. The actual implementation since the 1990s, however, has brought little substantive change in SOE governance. Hence there is little reason to be optimistic about the now-renamed partial privatization, in particular when China shows no intention to give up its controlling stake in the SOEs.
Another highlight in the reform is the creation of "state capital operating companies." At present, many SOEs under the State-Owned Assets Supervision and Admission Commission (SASAC), such as China National Petroleum Corporation (CNPC), are companies with significant engagement in production activities rather than pure holding companies strategically managing subsidiaries through shareholding relations. The reform agenda anticipates that such production-oriented SOEs will transform into pure holding companies and that their relationships with subsidiaries, as well as SASAC, will operate entirely on the basis of the rights and obligations of shareholders and the corporation. As a result, the role of SASAC is expected to change, retreating from an intrusive regulator to a well-behaved investor. But the idea of "state capital operating company" in fact is not a new one. At this time, there are three state capital operating companies under SASAC, one of which was established as early as in1995. Given the way in which these state capital operating companies operate and their existing relationship with SASAC, the anticipated organizational transformation is likely more in the form than the substance.
As many commenters note, the heart of the Party's ability to overhaul SOEs lies in its persistent control over personnel. The Party's personnel control gives it leverage over SOEs; however, the Party itself is the crux of the SOE governance problem. The managerial selection process has long been charged for its closure, cronyism, and incompetence. A reshaping of the SOE managerial elite appears promising, as the reform agenda envisions the creation of a professional managerial system and the opening of the SOE executive labor market. Yet detailed regulations for professionalization and marketization of the SOE executive personnel system have been well in place for years, and the implementation results to date should cast doubt on any practical change as promised on the agenda. Since 2003 SASAC, with the Party's endorsement, has openly solicited job applications for hundreds of executive positions. Between 2003 and 2011, there were 124 executives (including 8 CEOs, 51 vice CEOs, 47 chief accountants, and 18 chief legal officers) recruited through the marketization program under SASAC's supervision.* Despite the purported openness of the process, at least 90% of these appointees were affiliated with the Party or its allies, and more than 95% remained recruited within the state system (either government bureaus or SOEs) rather than from the private sector.
To be sure, the general direction of China's SOE reform policy is heading for management autonomy and modernization. Under this policy wind, more and more SOE flagships will be steered toward the sea of competition and collaboration with the private sector. Their speed toward the open ocean depends on the actual implementation details that have yet to be designed, promulgated and enforced. While it may be too early to judge, China as usual faces a wide gap between its vision for reform and the necessary implementation, particularly because SOE reform involves vested interests among various political and economic factions. The "not-so-new" SOE reform agenda is a confirmation of how challenging it is to drive the reform at high speed.
* Data were manually collected by the author from SASAC's press releases. See: Li-Wen Lin, "Balancing Closure and Openness: The Challenge of Leadership Reform in China's State-Owned Enterprises," in Benjamin Liebman & Curtis J. Milhaupt eds., Chinese State Capitalism and Institutional Change: Domestic and Global Implications. (Oxford University Press; forthcoming). Also see: Li-Wen Lin, "State Ownership and Corporate Governance in China: An Executive-Career Approach," Columbia Business Law Review 3 (2013): 743-800.
Other viewpoints in this series
Read the Report
This major report examines the economic reforms announced at China's Third Plenum in November 2013, assesses progress in implementing reforms, and projects their economic impacts.