Kerry Brown, University of Sydney
Can Xi Jinping and Narendra Modi establish an economic partnership?
Kerry Brown is Professor of Chinese Politics and Director of the China Studies Centre at the University of Sydney.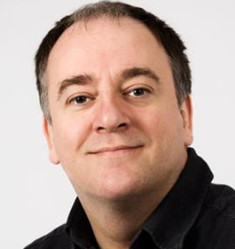 China and India currently have an underwhelming relationship. They are two vast emerging economies, and, on paper at least, they should enjoy good synergies and be in a position to learn from each other. In reality, their relationship has been fitful, blighted by political distrust, and marred by a long-term border dispute that looks like it will never be properly resolved.
In terms of bilateral trade, too, India and China punch below their weight. India runs a large trade deficit with China, exporting resources and importing manufactured goods. Indian companies invest in China in the high-tech sector, but in little else. There have been high level visits over the last decade trying to energize the relationship, with former Prime Minister Singh declaring 2006 an India-China year and the two governments setting up a strategic partnership. But the new Prime Minister of India, Narendra Modi, will no doubt discover when he hosts China's President Xi Jinping in India this month that the current India-China relationship is anything but strategic. It is tepid and ripe for recasting.
Modi may well find that now is an opportune moment to seek a new kind of relationship with China. The relatively fresh leadership under Xi Jinping is evidently in the business of diversifying China's international relations. The recent announcement of a BRICS development bank gives them a tangible accomplishment to talk about. And Modi's promise during his election of vivifying the economy with job creation and more foreign investment means that China figures strongly in this narrative. India has to find a way of leverage the fact that a neighbor is progressing towards becoming the world's number one economy in the next decade. Political differences may become increasingly less stark in view of the rewards of having much better economic ties.
However, for Modi this focus on China needs to deliver quickly. Chinese investment needs to start coming. There also need to be stronger efforts by India to help its companies find better strategic partners in China to work with in order to develop their markets there. With China arguing on its eastern front with Japan and other countries in its region, it may be more compliant than in the past and in the market for new friends. But India has to have the instincts to go for this opportunity before the window closes. For Modi, who has already stirred up things in Japan with a new approach to bilateral relations, a better relationship with China is a prize worth sticking his neck out for.
Next: Pramit Pal Chaudhuri, Rhodium Group
Previous: Kanti Bajpai, Lee Kuan Yew School of Public Policy