Hu Shisheng, China Institutes of Contemporary International Relations
Can Xi Jinping and Narendra Modi establish an economic partnership?
Hu Shisheng is Director of the Institute of South and Southeast Asian and Oceanian Studies at the China Institutes of Contemporary International Relations.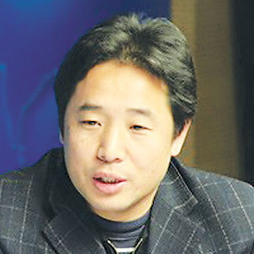 Cooperation in infrastructure and manufacturing should be the two major areas for Sino-Indian economic cooperation during Xi's India trip. For instance, India should invite China to set up one or two exemplary Chinese industrial parks in India and have China set up manufacturing factories there through privileged policies. China could also aid India in its infrastructure development in much needed areas. For example, there is a need for upgrading and modernizing of Indian railway facilities, including railway stations, high speed tracks, communication systems, electrified modernization of the current lines, and more. China has abundant capital, technology, experience, and cost efficiency to aid on these fronts.
The major benefit of such cooperation would be to help Indian industries enhance their export capacities, which would help balance the severe trade deficit India has with China. This kind of cooperation would also aid job creation in India and be significant in growing India's consumer market by creating more jobs for the aam aadmi (common man).
Such cooperation could also encourage a "Chindia" model for other developing countries, as Chindia technologies and Chindia standards would be highly adaptable to other developing countries. Such cooperation would thus help China and India to jointly collaborate and help develop third countries. So economic cooperation between the two countries would be a balanced win-win situation.
Next: Jabin Jacob, Institute of Chinese Studies, Delhi
Previous: Anil K. Gupta, University of Maryland and China-India Institute