Jabin Jacob, Institute of Chinese Studies
Can Xi Jinping and Narendra Modi establish an economic partnership?
Jabin Jacob is Assistant Director and Fellow with the Institute of Chinese Studies in Delhi.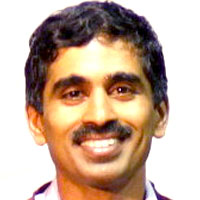 Narendra Modi and Xi Jinping are both seen as decisive leaders who have received a strong mandate in their respective countries to improve governance and achieve faster development. They are also expected to achieve for their respective nations a greater role on the global stage commensurate with their historical achievements and share in the global population. This is an opportunity, therefore, for both leaders to see if historical disputes and tensions — represented by their boundary dispute — can be resolved by political will. In addition, India and China have opportunities to enhance people-to-people contacts and to rapidly upgrade their military-to-military exchanges. Both are absolutely essential to develop greater goodwill and confidence in the relationship.
Modi and Xi have had successful careers managing state/provincial governments and understand the role of economic growth and cooperation in achieving political goals. They could use their experiences to create a platform for greater Sino-Indian cooperation. For instance, China has a capital surplus that needs to be invested outside the country in order to prevent its economy from overheating, and India, with its massive requirement for infrastructure financing, offers better returns than American or European treasury paper or indeed investments in any other part of the world. Xi's New Silk Roads policy is another opportunity for partnership with India. Each of the Silk Roads, including the Silk Road Economic Belt and the Maritime Silk Road, as well as the BCIM Economic Corridor and the China-Pakistan Economic Corridor, must have active Indian participation and support to achieve maximum benefit for China and for the region. India has goodwill in Central Asia and Afghanistan, and Pakistan needs a larger, more developed market to sell to.
The two leaders have the opportunity to craft a new kind of relationship between great powers that is very different from the Western-dominated post-World War II model of great power ties. It remains to be seen, however, whether Modi and Xi can together summon the vision and statesmanship needed to grab the opportunity.
Next: Dhruva Jaishankar, The German Marshall Fund
Previous: Hu Shisheng, China Institutes of Contemporary International Relations