Our People
Washington SyCip †, Founding Chairman
Founder, SGV Group
Doris Magsaysay-Ho, Chair
President & CEO, A. Magsaysay, Inc.
Jorge L. Araneta
Chairman & CEO, Araneta Group
Jose D. Campos, Jr.
President & CEO, Del Monte Phils.
Teresita Sy-Coson
Vice Chairperson, SM Investment Corp.
Frederick Y. Dy
Chairman, Security Bank
Christian Gonzalez
Senior Vice President and Regional Head-Asia Pacific, International Container Terminal Services, Inc.
Jaime Enrique Y. Gonzalez
President & CEO, IP Ventures, Inc.
Jose Maria K. Lim
CEO, Metro Pacific Investments Corp.
Christoper T. Po
Executive Chairman, Century Pacific Foods, Inc.
Mercedes Lopez-Vargas
President and Executive Director, Lopez Group Foundation, Inc.
Myla C. Villanueva
Founder, Micro D International
Luis J.L Virata
Chairman & CEO, CLSA Exchange Capital, Inc.
Fernando Zobel de Ayala
President & COO, Ayala Corporation
Amb. Delia Albert
Senior Adviser, SGV Group
Marvin Fausto
Consultant, IFE Management
Victor "Dindo" Manhit
President, Stratbase ADR Institute
Suyin Liu Lee
Vice President, Corporate Communications, Security Bank
---
Management

Joy Alampay, Executive Director
For over three decades, Joy Alampay has had stints in government, civil society, and the private and development sectors. She has handled programs at the national, regional, and international levels. The common thread to her career has been her experience and leadership in public health programs, events, and strategic communications. Most recently she was National Manager of the Philippine Red Cross' 200,000-strong volunteer corps. Prior to that, she was with the World Health Organization Non-Communicable Diseases Division, handling m-Health solutions, events and communications for the Western Pacific Region. For 8 years prior, she was with the Bangkok-based Southeast Asia Tobacco Control Alliance, as regional communications manager.
Joy's experience - and her built-up network of movers and leaders across the Philippines, Southeast Asia, and the Asia Pacific, from civil servants to development agencies and business people and the academe - make her a timely leader for Asia Society Philippines. She has handled projects and programs, run and designed tech-driven solutions for public health and government challenges, supported policy-advocacy work – and, as a side note, though no less relevant to Asia Society's mandate, she has even project managed some of the biggest international concerts ever held in Manila, as part of the Music Management International Live Team. (She handled the shows of Taylor Swift, Ed Sheeran, and Maroon 5, among others…and personally organized and accompanied Justin Bieber's outreach to the communities devastated by Typhoon Haiyan.)
Programs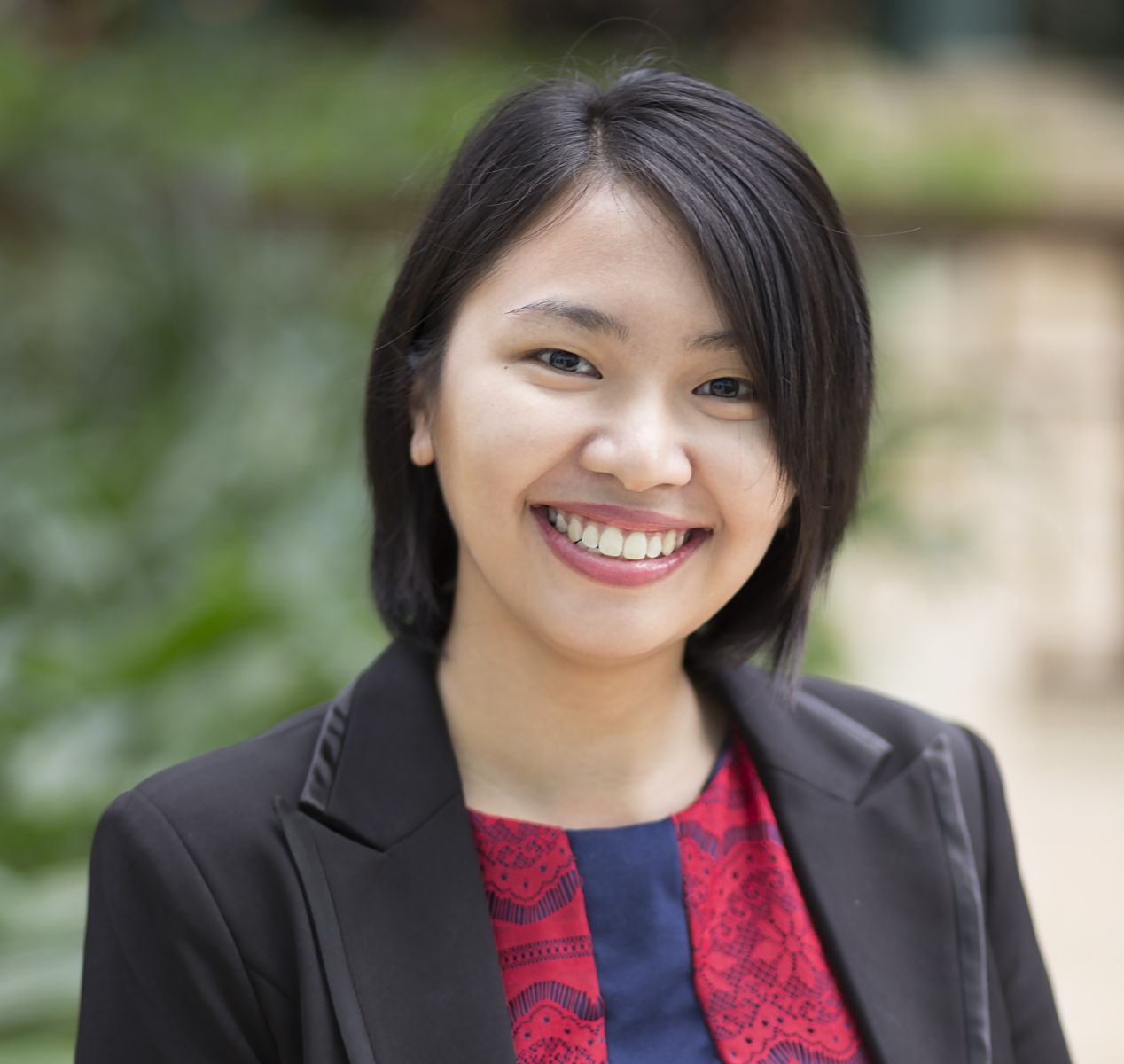 Mayelle Rarugal, Program Officer
Yeng is a Program Officer at Asia Society Philippines. Her principal function is to spearhead and execute programs, with primary focus on policy issues, and to work closely with the Executive Director in implementing different communications of the center. She graduated from De La Salle University-Manila and holds a bachelor's degree in International Studies major in European Studies. She has experienced working in the public sector and also worked as a paralegal for the Law Firm of R.V. Domingo & Associates prior to joining Asia Society Philippines. She is currently working on her Master's degree in International Studies.
Patricia Gadiane, Program Assistant
Patrcia is a Program Assistant at Asia Society Philippines who serves as a lead in minor ASPF programs, assists the Project Officer on other major ASPF programs, and manages ASPF memberships. She previously worked at a recruitment technology startup in the Philippines as part of the Business Development team. Pat also graduated cum laude with a Bachelor's Degree in International Studies from De La Salle University - Manila. 
Juliene Guillermo, Program Assistant
Juliene is a fresh graduate of De La Salle College of Saint Benilde, holding a bachelor's degree in Consular and Diplomatic Affairs and majoring in the language of Mandarin. She is an advocate of change which includes taking action in human rights, as well as women's rights. She participated in an Undergraduate Research Paper on Creating Safe Spaces and Learning Communities for Rape Survivors with Rape Crisis centers in Metro Manila.  
Administration

Pamela Barreda, Executive Assistant
Pam is an Executive Assistant at Asia Society Philippines. She graduated from Lyceum of the Philippines University - Cavite and a bachelor's degree holder in Foreign Service major in Diplomacy. She had her internship at Department of Foreign Affairs as an office assistant in Cultural Diplomacy Unit who helps people of a foreign nation to develop an understanding of the nation's ideals and institutions in an effort to build broad support for economic and political goals.