Butterflies and All Things Sweet
Bonnie Gokson launches her new coffee table book on her creative line of cake designs.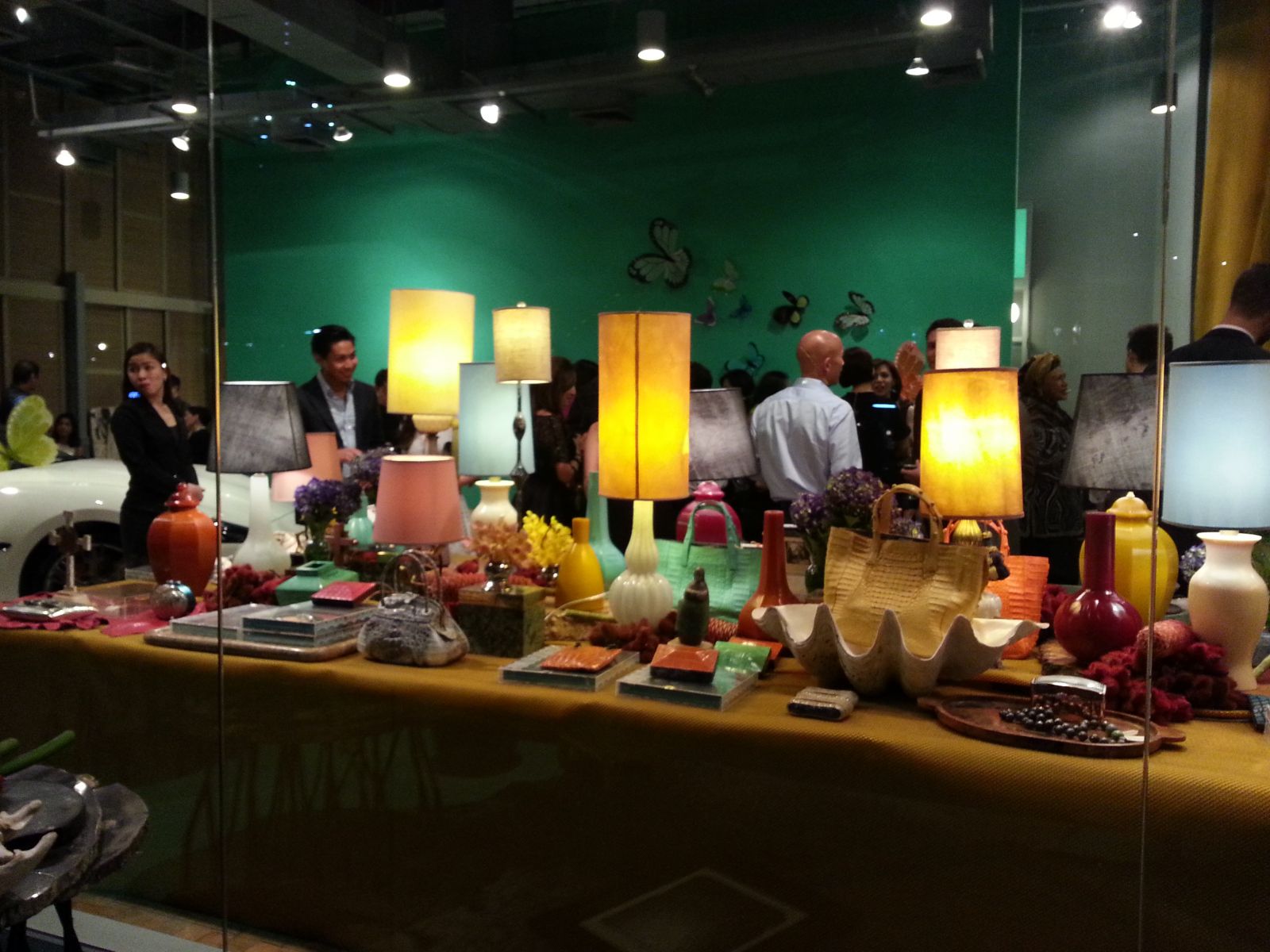 Celestina, Greenbelt 5
MANILA, Philippines -- Bonnie Gokson is one of Hong Kong's notable style icons, best known for founding the luxury rooftop lounge Sevva and Ms. B's Cakes. A successful entrepreneur who continues to raise the bar of style and creativity in Asia, she has launched more than 45 high-end stores and boutiques specializing in fashion, home ware, flowers and other lifestyle merchandise.
Last October 9, the style icon launched her new masterpiece, a deluxe coffee table book entitled "Butterflies and All Things Sweet," which displays her spectacular cake designs at Celestina, Greenbelt 5.
The intimate event was characterized by fineness, with Ms. Gokson's books brightened by lamps of various designs, the room embellished with butterflies, and the occasion also showcasing several luxury items such as an Italian sports car, bags, shoes and pearls. Attended by lovely women and gentlemen, the evening of appreciation for the book was made more exquisite with glasses of champagne and scrumptious bites of various delicacies.
Butterflies and Cakes
In a short interview with Asia Society Philippines, Ms. Gokson explained that butterflies are a symbol of her cakes – they are pretty things that can be beautiful in various designs, here now and then gone in a short span of time.
The mastermind behind the creativity and original ideas found within the pages of her new book, Ms. Gokson shared she doesn't bake the cakes, but in designing, she does everything herself. Though a team of pastry chefs takes care of the baking for Ms. Gokson, she makes sure that the taste of the cakes is equal to – if not more appealing than – its appearance. "It's not just the picture making it pretty; I believe the taste of the cakes is much nicer than how it looks," she expressed.
Bonnie Gokson during the "Butterflies and All Things Sweet" book launch
Inspiration for the Book
Asked what her inspiration for the book is, the artist said it is the beauty and positivity that she can share with people. "You see people, at the instant of opening a box of cake, get joy; this is why doing this book and creating cakes always give me a lot of joy," she said.
Also inspired by her travels, fashion, style, design, upbringing and family, all sweet things she presents in the book indeed gives pleasure to her audience.
Featuring 40 different cake designs, the 280-page coffee table book contains images from photographers A. Chester Ong and Petrina Tinslay. 

For more information on upcoming events, sign up to our mailing list here or email info@asiasociety.org.ph.