Asia Equity in a Global Context Luncheon
CLSA Managing Director of Equity Strategy, Chris Wood, shares his insights on Asia Equity in a Global Context.
MANILA, Philippines -- Asia Society and CLSA hosted a luncheon for Mr. Christopher Wood at the Taipan Restaurant, Towerclub last April 15, 2013. CLSA Managing Director of Equity Strategy, Wood spoke to senior capital markets executives on Asia Equity in a Global Context. Well-known for his views on Asia and  award-winning coverage of global equity markets, Wood is consistently voted best strategist in Asia's leading industry polls.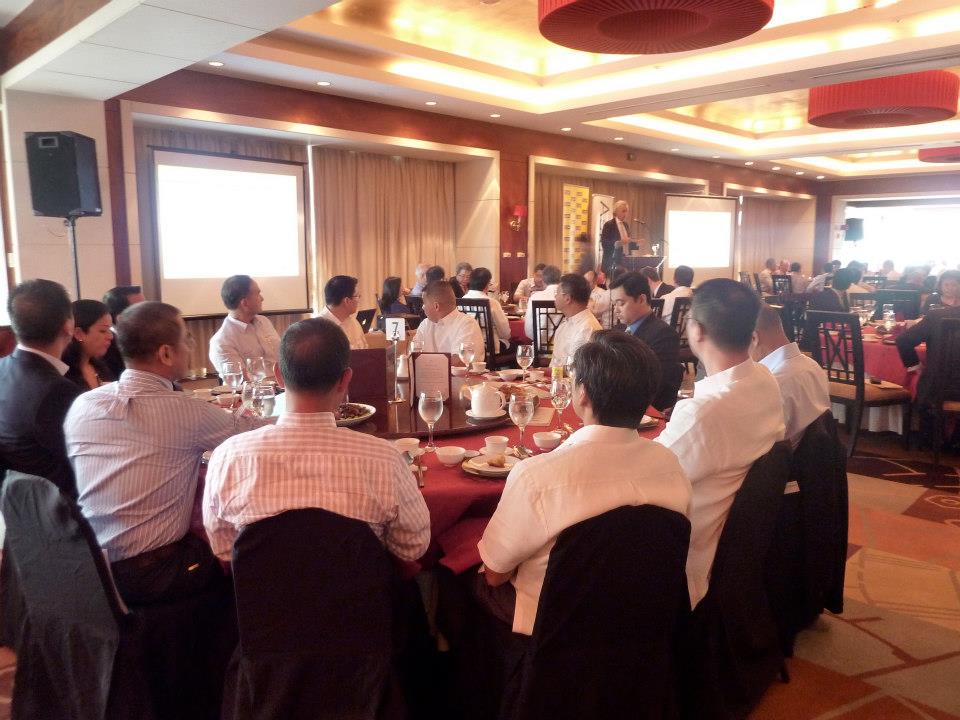 In his presentation, Wood talked about CLSA's findings, saying that investors should still invest in the Philippines despite the market being an expensive one compared to our other neighbors in the region. The Philipppines is the most expensive stock market in Asia on a prospective price-to-earnings basis. He stated that ASEAN markets have better domestic stories, and that reports have shown that Southeast Asia is outperforming financial powerhouses like China and Japan.
"The Philippines remains my favorite investment story. The whole (investment) story remains intact as inflation and interest rates are low," Wood said. Credit growth remains healthy while interest rates continue to hover at record-low levels due to CPI inflation remaining benign, running at 3.4% in February. He also added that the strength of our market has been coming from the increasing number of BPOs, consistent influx or remittances, the real estate sector, and construction.
According to Asia Maxima, Wood's quarterly review on Asia-Pacific Markets, the Philippine macro story has continued to show accelerating momentum. The stock market was Asia's best performer in 2012 and remains so in the first quarter of this year. The fact that the Philippines will not have a presidential election until 2016, will work in our favor in terms of attracting investors. The impressive performance of the Philippine stock market has Wood looking forward to the growth of the Philippine economy. He says that this will lead to a positive investment cycle.
Wood also stated in his quarterly review that one aspect of this investment cycle should be more rapid implementation of President Benigno Aquino's public-private partnership (PPP) programme. So far only two of the 12 projects announced at the beginning of Aquino's presidency in late 2010 have been awarded, mainly due to a concern to ensure proper due process. He remains hopeful that four more contracts worth a combined US$1.366bn will be awarded this year.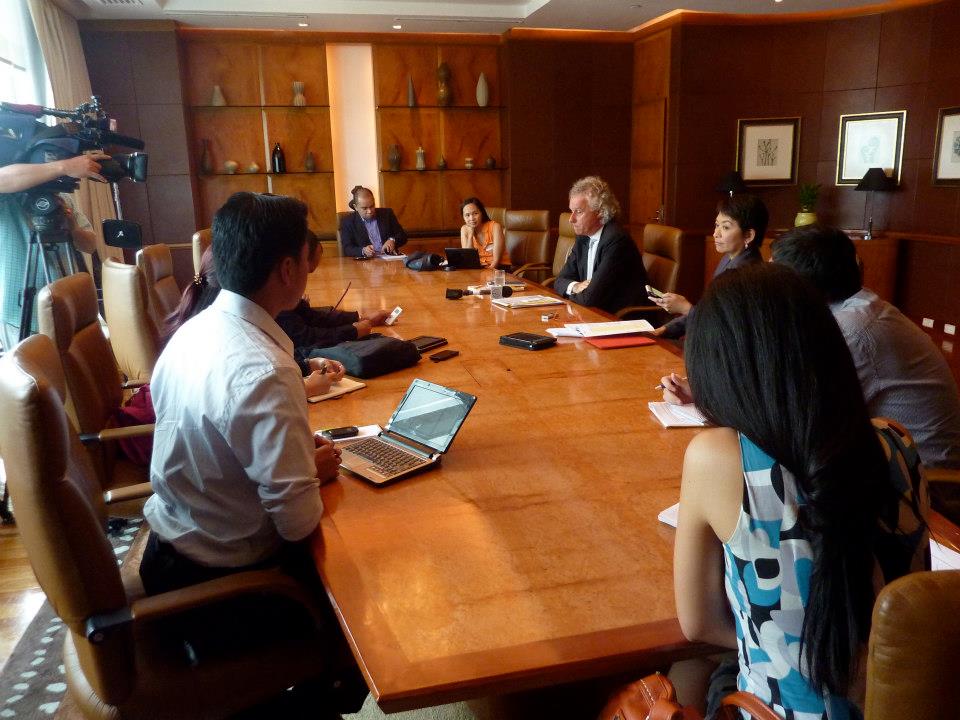 Press conference with Chris Wood.

After the talk, a press conference was held with members of the media where Wood entertained questions about his forecast for the ASEAN region and what we must focus on the coming years in terms of strengthening the economy as well as risk factors we should be aware of.
For mor information, please follow us on facebook and twitter or email us at info@asiasociety.org.ph