ASEAN Matters for the Bay Area
VIEW EVENT DETAILS
The ten member states of the Association of Southeast Asian Nations (ASEAN) have experienced a tremendous economic growth in recent years. Cheaper manufacturing costs, strengthened infrastructures, and innovations in science and technology have attracted billions in foreign direct investment, and with rising levels of disposable income, it is no surprise that ASEAN economies are expected to grow 4.3% in 2015. This prosperity bodes particularly well for California, where exports to ASEAN nations contribute more than $14.6 billion to the state's economy. Asia Society Northern California, the Asia Foundation, and the World Affairs Council of Northern California are pleased to partner for an event featuring the United States Ambassadors to Cambodia, Indonesia, Malaysia, and Singapore, who will join us for a special panel discussion on the local impact of ASEAN/U.S. trade and why ASEAN is critical to California's continued growth.
Registration  for this event is closed. 
Speakers:
Ambassador Robert O. Blake, Jr. has been the U.S. Ambassador to Indonesia since 2013. Previously, he served as Assistant Secretary of State for South and Central Asian Affairs from 2009-2013 and Ambassador to the Democratic Socialist Republic of Sri Lanka and the Republic of Maldives from 2006-2009.
Ambassador William E. Todd was confirmed as the U.S. Ambassador to the Kingdom of Cambodia in 2012 by the U.S. Senate and sworn in on April 17, 2012. Prior to this confirmation, he served as the Coordinating Director of Development and Economic Affairs at the U.S. Embassy in Kabul where he was responsible for all nonmilitary civilian assistance in Afghanistan.
Ambassador Kirk Wagar was sworn in as the U.S. Ambassador to the Republic of Singapore on September 4, 2013. Prior to his assignment, he was Managing Partner of Wagar Law, a Miami-based law firm he founded. Amb. Wager served as the Florida Finance Chair for Obama for America in 2008 and 2012. 
Ambassador Joseph Y. Yun has been the United States Ambassador to Malaysia since 2013. Most recently, he served as the Principal Deputy Assistant Secretary and the Deputy Assistant Secretary in the Bureau of East Asian and Pacific Affairs. Amb. Yun's overseas postings have also included the Republic of Korea, Thailand, France, Indonesia, and Hong Kong.
---
Program Agenda:
5:00 - 5:30 p.m.: Reception
5:30 - 7:00 p.m.: Panel Discussion
Organized in close partership with The Asia Foundation and the World Affairs Council of Northern California.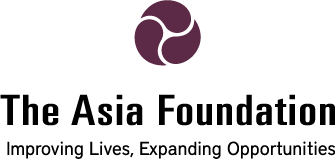 Event Details
465 California Street, San Francisco, CA 94104

Add to Calendar
20141010T003000
20141010T020000
UTC
Asia Society: ASEAN Matters for the Bay Area
465 California Street, San Francisco, CA 94104
---