About Asia Society Northern California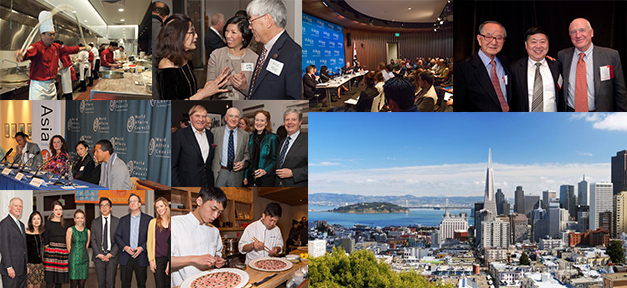 Established in 1998, Asia Society Northern California (ASNC) is uniquely positioned on the edge of the Pacific and at the entrance to Silicon Valley. ASNC connects the San Francisco Bay Area's diverse local community with a wide network of leaders and visionaries in the fields of policy, business, arts & culture, and sustainability.
Through conferences, panel discussions, cultural programs, exclusive dinners, and networking events, ASNC presents timely and relevant forums for educating and engaging the public about the critical issues facing the United States, Asia, and the world.
  
---
About Asia Society 
Founded in 1956 by John D. Rockefeller 3rd, Asia Society is the leading educational institution dedicated to promoting mutual understanding and strengthening partnerships across people, leaders, and institutions of Asia and the United States in a global context. Across the fields of arts, business, culture, education, and policy, the Society provides insight, generates ideas, and promotes collaboration to address present challenges and create a shared future.
Asia Society is a nonpartisan, nonprofit educational institution with headquarters in New York, major centers in Hong Kong and Houston, and offices in Los Angeles, Manila, Mumbai, New York, San Francisco, Seoul, Shanghai, Sydney, Washington, DC and Zurich.