Careers, Internships & Volunteers
Internships
Asia Society Northern California Internship Program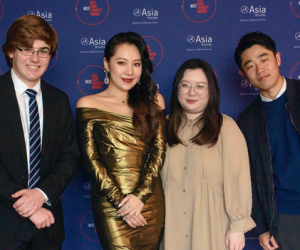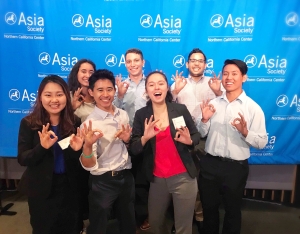 The Asia Society's Northern California Center is seeking fall and winter interns with an interest in Asian and Asian American issues to assist with development ideas, social media, and outreach activities to promote programs.  If you're interested, please click on the intern description and follow the instructions below.  
What our Interns are saying:
Becoming an intern for the Asia Society was a bit unexpected for me-I had heard of the opportunity from a friend who had done it, and hurried to apply quickly before the deadline. The Asia Society surpassed all my narrow preconceptions and has been tremendously eye-opening: I have attended acrimonious conferences on Chinese IP infringement, abstract art exhibitions featuring leading young Asian artists, and film screenings done by innovative Asian-American directors. Moreover, it has allowed me to refine my research skills and learn new technical ones to help the Society in its mission to build greater ties between Asia and the US. Now I am even more motivated to travel to places like Singapore, Sri Lanka, and Bhutan! - Geraint Hughes, 2019 Intern
 
In the blink of an eye, I had been with the Asia Society for nearly three months. During this internship, I not only acquired knowledge of U.S.-Asia policy and business, but also made excellent friends. I've learned many skills that I did not have before including data entry, program management, and development skills.  For me, working at Asia Society was not only an internship, but also an opportunity for me to learn and grow. This internship helped me complete the transition from student to employee in the context of American culture. - Jiamei Guo, 2019 Intern
 
Interning at Asia Society provided me with an opportunity to delve deeper into my area of interest, Sustainability, while at the same time broadening my understanding of the culture and current affairs in Asia on the whole. Through working in the office, I gained insight as to how to conduct research, organize meetings, plan events, and record and analyze data. Asia Society hosts speakers who are experts or leading pioneers in their respective fields. Volunteering at these talks is a great learning and networking experience. - Summer 2018
---
Volunteers
Learn about our Volunteer Opportunities. Click here to sign up! Join us for complimentary access to our events. 
---
For instructions on how to apply for career, internship and volunteer opportunities, please read each announcement carefully.
Only those candidates considered for an interview will be contacted. If you submit your resume by email, please regard it as having been received unless your email is bounced back. No phone calls, please.
Thank you for your support of Asia Society!