The World Reengineered
VIEW EVENT DETAILS
Friday, November 23rd, 6.30 - 7.30 PM
A discussion between Dr. Jamie Metzl, former Executive Vice President of Asia Society and an eminent geopolitical expert, in conversation with Dr. Sanil V., Professor of Philosophy at the Department of Humanities and Social Sciences at IIT Delhi, on the intersection of global geopolitics and overlapping technology revolutions.

The programme will explore genetic engineering, biopolitics and robotics blended with politics and philosophy.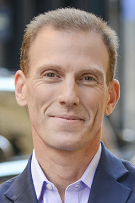 Jamie Metzel is a technology futurist, geopolitical expert, novelist, entrepreneur, media commentator, and Senior Fellow of the Atlantic Council. He previously served as Director for Multilateral Affairs, National Security Council; Senior Coordinator, International Public Information, U.S. State Department; Deputy Staff Director, U.S. Senate Foreign Relations Committee; Executive Vice President of Asia Society, and as a Human Rights Officer for the United Nations in Cambodia. He is a board member of the International Center for Transitional Justice, American University in Mongolia, and a member of Brandeis International Center for Ethics, Justice, and Public Life's Advisory Board.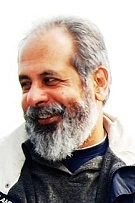 Dr Sanil V Nair is the Professor of Philosophy at the Department of Humanities and Social Sciences, Indian Institute of Technology, New Delhi. He is a recognized International Scholar with a Charles Wallace Fellowship from University of Liverpool, U.K. and is the Directeur d'etudes Accocies, at Des Sciences de L'homme, Paris. His research interests lie in the philosophy of technology along with philosophical issues in cinema and aesthetics. He works on art and technology in classical India, Asian cinema, Indian theatre, colonialism, and phenomenology. Besides publications in English, Dr. Sanil writes in Malayalam on 19th and 20th century social movements, secularism and culture.
RSVP with an email to asiasocietyindiacentre@asiasociety.org
Event Details
6:30 - 7:30 p.m.
Conference Room 2,
India International Centre,
Max Mueller Marg,
New Delhi

Add to Calendar
20181123T130000
20181123T140000
UTC
Asia Society: The World Reengineered
Conference Room 2, India International Centre, Max Mueller Marg, New Delhi
---
Join the Facebook Event »