To Express and Not to Explain: Paintings of Rabindranath Tagore
VIEW EVENT DETAILS
Renowned South Asian scholar Dr. Sugata Bose will discuss the paintings of Rabindranath Tagore (1861-1941) in the context of his venerated literary, artistic and political legacy. The exhibition on view at the National Gallery of Modern Art Mumbai, The Last Harvest: Paintings of Rabindranath Tagore, is curated by Raman Sivakumar. It was organised and premiered by the NGMA New Delhi and has toured ten museums worldwide, including venues in Germany, U.S., UK, Korea, France, Italy, Malaysia, Canada, and the Asia Society Museum in New York.
Dr. Sugata Bose is the Gardiner Professor of History at Harvard University, where he specializes in modern South Asian and Indian Ocean history. He obtained his Ph.D. from the University of Cambridge. His books include His Majesty's Opponent: Subhas Chandra Bose and India's Struggle Against Empire (Harvard University Press, 2011) and A Hundred Horizons: The Indian Ocean in the Age of Global Empire (Harvard University Press, 2006.) In A Hundred Horizons, Bose crosses area studies and disciplinary frontiers as he bridges the domains of political economy and culture. He was a recipient of the Guggenheim Fellowship in 1997.
To learn more about upcoming programmes, please visit www.asiasociety.org/centers/india
Featured Global Content: Asia Society New York hosted Dr. Sugata Bose for a talk on Tagore's Legacy and The Last Harvest exhibition.
This programme is part of our AsiaLens series, which presents an array of perspectives on the visual and performing arts of modern Asia, offering a vibrant and nuanced view across the continent. Previous events under this series include a discussion on the 11th Sharjah Biennial, a discussion on Art and Feminism and a contemporary dance performance by KENTARO!!
In partnership with: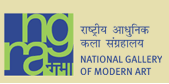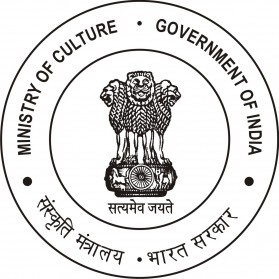 Event Details
Auditorium, National Gallery of Modern Art, Sir Cowasji Jehangir Public Hall, M G Road, Fort Mumbai
RSVP REQUIRED to: asiasociety@asiasociety.org.in (priority will be given to Asia Society members)

Add to Calendar
20130620T130000
20130620T150000
UTC
Asia Society: To Express and Not to Explain: Paintings of Rabindranath Tagore
Auditorium, National Gallery of Modern Art, Sir Cowasji Jehangir Public Hall, M G Road, Fort Mumbai
---