It Begins with Metamorphosis - Interactive Workshops
HONG KONG, July 9, 2014 - A series of interactive workshops have been held along with the It Begins with Metamorphosis: Xu Bing exhibition, in order to provide a pathway for the public to take a glimpse into the mind of the internationally acclaimed artist. Multiple workshops with various themes were held on May 31, July 4, July 6 and July 8, with different programs to cater for the respective groups of participants. The main focus of the workshops is to get the participants directly involved in the creation of art works. It is emphasized that art is not necessarily complex and high-end, but can be created with daily materials on the basis of creativity and uniqueness.

Several activities are especially highlighted. In a family workshop, in relation to Xu's Silkworm Series, kids closely observed silkworms and learnt about their ecological niche. In another workshop, participants created their own versions of Background Story, a site-specific artwork Xu Bing created for the Hong Kong exhibition, with unconventional materials. Some educational workshops featuring local students were held to promote interactive art education. In one workshop, 30 students and teachers from SKH Lam Kau Mow Secondary School practiced Xu Bing's Square Word Calligraphy to reshape passages in English into Chinese square characters. On another occasion, 30 students and teachers from Heep Yunn Schools created their own art pieces with their own items and materials provided by the center. Through offering hands-on art creation experiences to the public, the spirit of the exhibition is spread in a dimensional approach.
Lead Sponsor
---
Catalogue Sponsor

---
Logistics Services Partner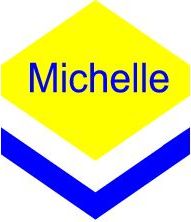 ---
Airline Sponsor