Green Docs Film Series: From Global to Local
This documentary film series features a vast range of environmental issues, and the communities around the world who confront them. From the destructive impact of tourism, to the waste created in our megacities, and the dams and mines that change local ecology and livelihoods forever, the tension between sustainability and economic development runs through all of these films. Our appetite for energy, travel, and urban life continues to only grow larger. This series offers a moment to consider our choices, and recognize those who despite great odds, are confronting the environmental challenges of our globalized world.
---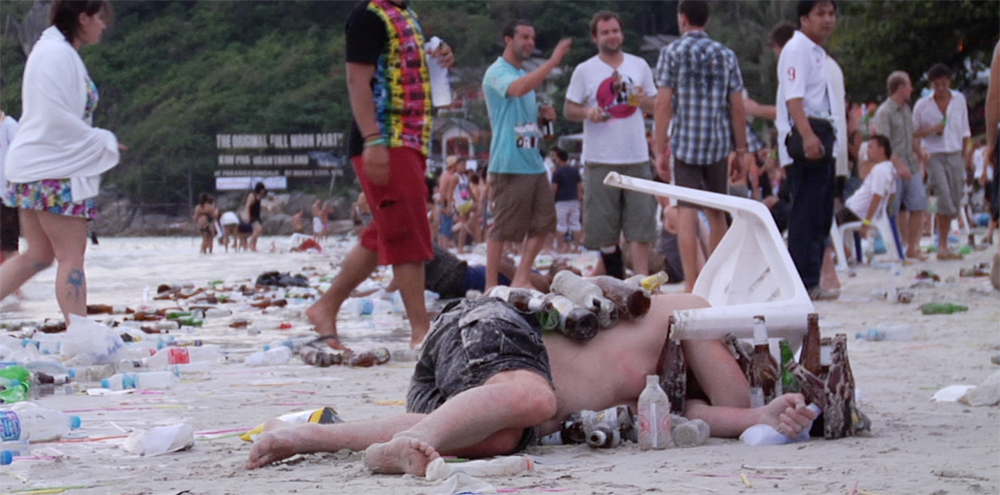 Gringo Trails
7:00 pm; December 6, 2013 
Director Pegi Vail
2013. U.S. 79 min. 
Gringo Trails is a feature-length documentary that raises urgent questions about one of the most powerful globalizing forces of our time: tourism. The film follows stories along the well-worn western travelers' route--the 'gringo trail', through South America and beyond to Africa and Asia, revealing the complex relationships between colliding cultures: host countries hungry for financial security and the tourists who provide it in their quest for authentic experiences. "We travel, initially, to lose ourselves," says travel writer Pico Iyer; "and we travel, next, to find ourselves." We travel for escape and for encounter, to challenge our assumptions and our limits, and to expand our visions of the possible. As dramatically as travelers are altered by new landscapes, values and belief systems, they also unavoidably alter the people and places they visit. Are tourists destroying the planet--or saving it? How do travelers change the remote places they visit, and how are they changed? From the Bolivian jungle to the party beaches of Thailand, and from the deserts of Timbuktu, Mali to the breathtaking beauty of Bhutan, GRINGO TRAILS shows the dramatic long-¬‐term impact of tourism on cultures, economies, and the environment, tracing some stories over 30 years.
Post screening Q&A with the director, Pegi Vail. Moderated by La Frances Hui, Film Curator, Asia Society.
Followed by opening night reception.
Pegi Vail is an anthropologist and Associate Director of the Center for Media, Culture, and History at NYU. She has taught at NYU and Columbia University on Film, Culture, and Tourism. Her book, Right of Passage, based on her research among backpackers in Bolivia as a Fulbright scholar, is forthcoming (Duke University Press). She directed the award-winning short documentary, The Dodger's Sym-phony. Gringo Trails is her first feature-length documentary.
---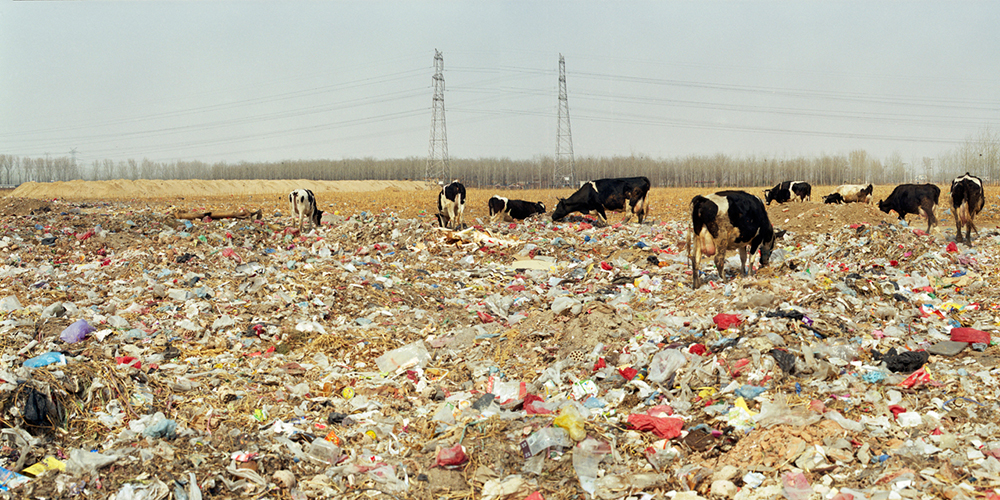 Beijing Besieged by Waste 
3:30 pm; December 7, 2013
Director Wang Jiuliang
2011. China. 72 min.
With a population of about 20 million, the growing city of Beijing produces 30,000 tons of waste each day. Photographer/filmmaker Wang Jiuliang traveled around the city and visited 460 legal and illegal landfills from 2008 to 2010 to document the collection of garbage and excrement, the environmental calamity and the life cycles around these landfills, which include scavengers building a precarious livelihood, green spaces forming on top of waste, and livestock being fed trash. An informative and alarming portrait of urban ecology, the film has earned keen Chinese media coverage and the attention of government officials.
Post screening Q&A with the director, Wang Jiuliang. Moderated by La Frances Hui, Film Curator, Asia Society. 
Wang Jiuliang was born in Anqiu, Shandong Province in 1976. He is a graduate of the Cinema-Television School at Communication University of China. Wang is also a photographer. Beijing Besieged by Waste accompanies a larger photography project.
---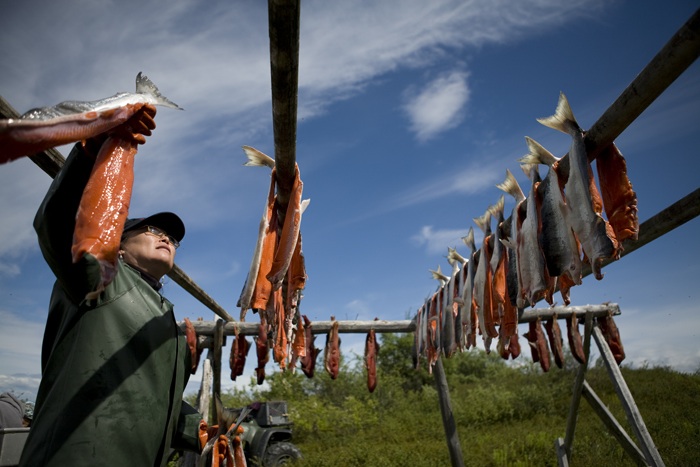 Alaska Gold
6:30 pm; December 7, 2013
PBS Frontline
2012. U.S. 53 min.
Bristol Bay in southwest Alaska is home to the last great wild sockeye salmon fishery, and to mineral deposits estimated to be worth nearly $500 billion. FRONTLINE probes the fault lines of a growing battle between those who depend on this extraordinary fishery for a living, the mining companies pushing to extract the minerals and the political framework that will ultimately decide the outcome.
Post screening Q&A with the producer, Travis Rummel. Moderated by Leah Thompson, Associate Director, Center on US-China Relations, Asia Society.
Travis Rummel is a filmmaker and partner at Felt Soul Media. His film Red Gold (2008) focused on a proposed copper mine at the headwaters of salmon spawning grounds in Bristol Bay, Alaska. The film had enormous impact on the debate around the mine, and was licensed by PBS Frontline, who produced Alaska Gold. Rummel's next film DamNation, is expected soon.
---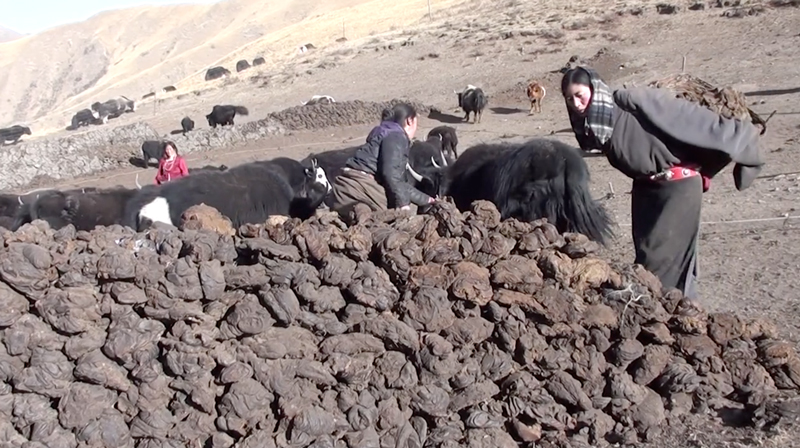 Yak Dung
4:30 pm; December 8, 2013
Director Lanzhe
2010, China. 50 min.
For nomadic families on the Tibetan Plateau, yak dung is a renewable and readily available energy source for staying warm, making sacrifices and providing light. Yak dung is also used to build homes and fences, fertilize grass, and as a medicinal ingredient, detergent, and material for sculptures. It is an indispensable part of the Tibetan culture and livelihood. Living with yak dung is part of a lifestyle that has coexisted with nature for centuries. But more and more people on the plateau are drifting away from this way of life.
---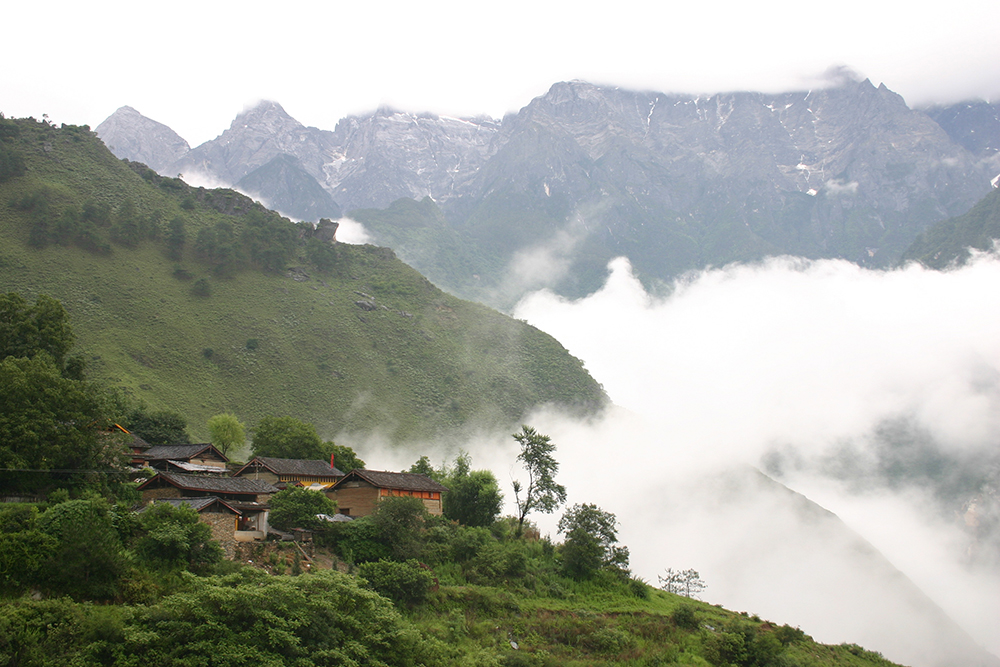 Waking the Green Tiger
6:30 pm; December 8, 2013
Director Gary Marcuse
2011, Canada. 78 min.
Seen through the eyes of activists, farmers, and journalists Waking the Green Tiger follows an extraordinary campaign to stop a huge dam project on the upper Yangtze river in southwestern China. Featuring astonishing archival footage never seen outside China, and interviews with a government insider and witnesses, the documentary also examines Chairman Mao's campaigns to conquer nature in the name of progress.
An environmental movement takes root when a new environmental law is passed and for the first time in China's history, ordinary citizens have the democratic right to speak out and take part in government decisions. Activists test their freedom to challenge a dam. The movement they trigger could transform China.
Followed by Q&A with the director, Gary Marcuse. Moderated by Michael Zhao, Multimedia Producer, Center on US-China Relations, Asia Society.
Gary Marcuse is a writer, director, and producer for Face to Face Media, an independent production company based in Vancouver, Canada. His recent films include Nuclear Dynamite (2000) on the Soviet-American race to develop nuclear explosives and the birth of the American environmental movement; ARKTIKA: The Russian Dream that Failed (2004) on the conquest of the Russian Arctic; and Waking the Green Tiger (2011).
---
This series is organized by the Center on US-China Relations in coordination with La Frances Hui, Asia Society Film Curator.