2014 IPRYLI Fellows
FAIYSAL ALIKHAN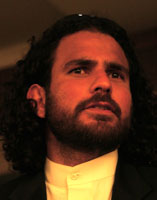 Faiysal AliKhan is Managing Director at Ariba Celcom LLC. He recently served as a Carnegie Fellow for National Security Studies Program at the New America Foundation.He is the co-founder and CEO of the Foundation for Integrated Development Action, a non-profit organization in Pakistan. He is also the executive director of the PESCO Group and Ariba Celcom, which are involved in trading, critical communications, security, transportation, and contract logistics. Faiysal is a member of the Pakistan International Chamber of Commerce and has chaired their Customs and Trade Regulation Commission. He is on the board of the Rural Support Programmes Network and is an active member of a number of their steering committees. A frequent commentator on national security, development, and trade, Faiysal has facilitated workshops at the Center for Reconstruction and Stabilization Studies at the U.S. Naval Postgraduate School and was part of an Indo-Pak dialogue arranged by the New America Foundation. He was nominated for the National Defence University, Islamabad in 2009 and is a graduate of their National Security Workshop.
MARYAM ARIF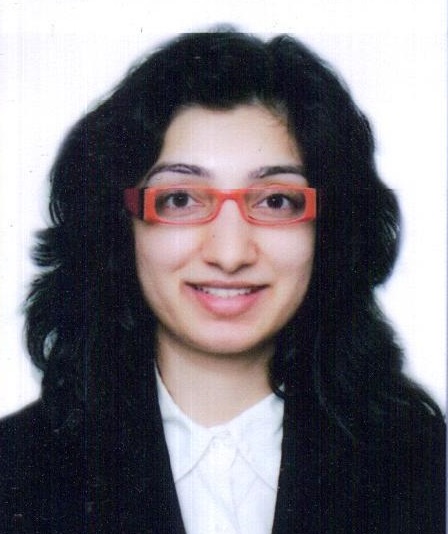 Maryam Arif is President of the Association for Clinical Legal Education Pakistan. She is a Juris Doctor and a practicing lawyer, an activist and a professor of law. She serves as the Director of Clinical Programs at Quaid-e-Azam Law College where she heads the Street Law Clinic she set up to take the law to the streets and increase awareness of citizens about their legal rights. She has taught University of London External degree as well as L.L.M. students. She served as an Open Society Justice Initiative Fellow for Legal Empowerment and has traveled extensively around Pakistan, working for access to justice. Maryam has volunteered for human rights organizations including the Human Rights Commission of Pakistan where she worked on issues related to the Hudood Ordinance and Juvenile Justice, as well as the Institute for Peace and Secular Studies where she was actively involved in Track II diplomacy with India.
YUSRA ASKARI
Yusra Askari is Pakistan Correspondent at New Delhi Television (NDTV). She has a degree in textile design from the Indus Valley School of Art and Architecture. Having begun her professional career teaching Art History, Yusra is now a Karachi-based print and electronic media journalist, doing her bit for better cross-border ties one story at a time. She has collaborated with the Pakistan Mission to the UN to produce the week-long 'Sufi Festival' in New York in 2010. Yusra's also worked on projects with leading media groups such as Geo, Dawn and BBC. She has moderated panel discussions for the Pakistan-India Social Media Mela 2012, Pursukoon Karachi and Citizens Archive of Pakistan's Qissa Khwani Bazar. She has also been part of the Kara Film Festival's organizing committee and has worked on Art Dubai (2008) and Fashion Pakistan Week. An avid supporter of social welfare initiatives, Yusra also writes for a number of publications.
JAYSHREE BAJORIA
Jayshree Bajoria is Researcher, Asia at Human Rights Watch. Committed to improving human rights through research, writing and advocacy, Jayshree works on a range of issues such as free speech, abuses by security forces, justice for communal violence victims and women's rights. Her recent report entitled, They Say We're Dirty highlighted how discrimination against children from economically and socially disadvantaged communities in India's government schools has contributed to millions of children being denied their basic right to education. Before HRW, as a journalist for ten years, Jayshree won several awards. At the Council on Foreign Relations, her work won an Emmy and two Overseas Press Club awards. She has written extensively on Pakistan—on terrorism, education, and relations with India. Her multimedia interactive, Crisis Guide: Pakistan, won critical acclaim. Jayshree also reported for the BBC, Star News, and the Indian Express, and has a Master's in International Affairs from Columbia University.
ANTARA GANGULI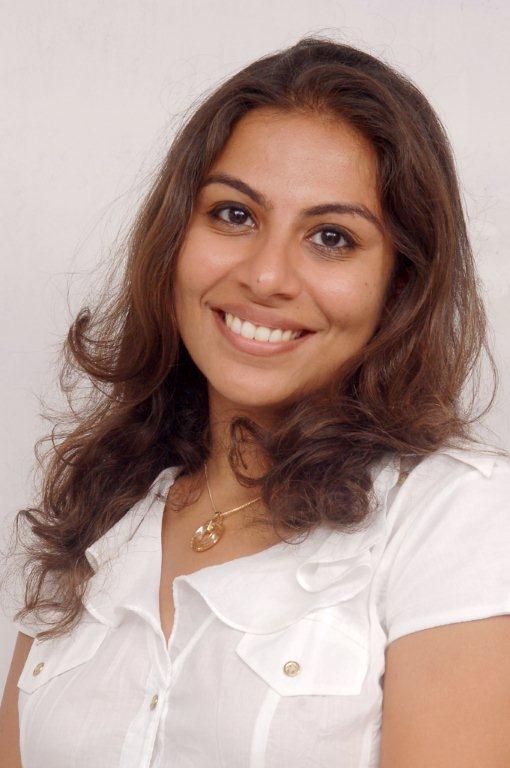 Antara Ganguli advises on programme strategy and implementation at UN Women, the UN agency dedicated to gender equality and women's empowerment. A lifelong advocate for women and children, she has worked with multilaterals, governments, foundations and corporations on gender-responsive programmes and education policy in South Asia, the Middle East, sub-Saharan Africa and the Caribbean. At UN Women, she supports the Director of Programmes in her oversight of UN Women programmes in 89 countries around the world, with a focus on identifying innovative opportunities that bring together partners from the private and public sectors. Antara serves on the board of Level Up Village, a social enterprise that provides free STEM laboratory classes to children in low-income schools in India, Pakistan, Haiti, Nicaragua and other developing countries and on the Leadership Council of Sadie Nash Leadership Project, a NGO that empowers adolescent girls in disadvantaged New York and Newark schools through leadership training. A published children's writer, Antara has also written on gender and education for The Wall Street Journal, The Atlantic Monthly, Times of India and other publications. She is currently working on a novel set between Bombay and Karachi.
AKASH GOEL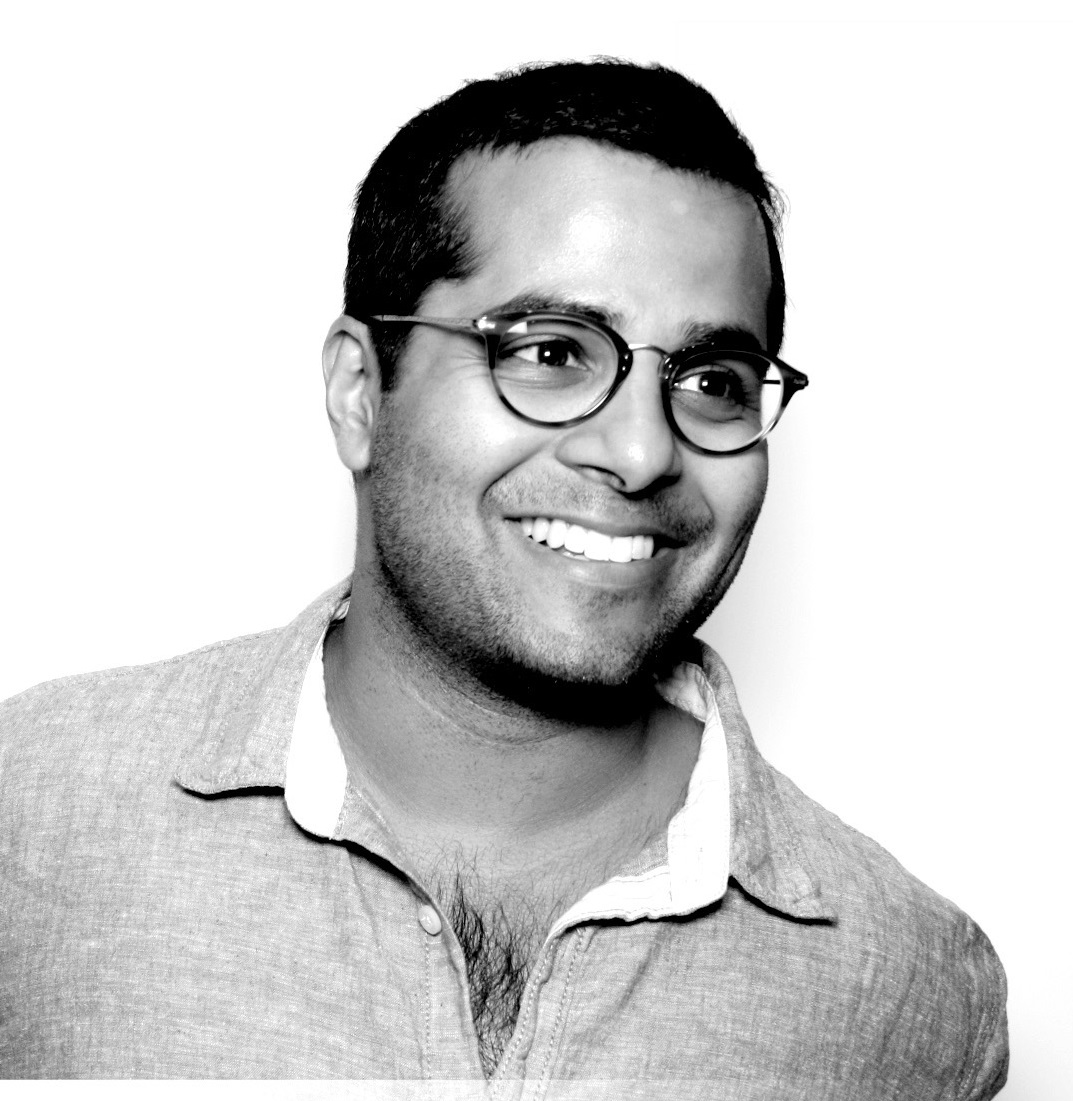 Akash Goel is Resident Physician, Internal Medicine at Columbia University/New York Presbyterian Hospital. While working for the William J. Clinton Foundation, Dr. Akash Goel led the launch of India's national Second Line ARV drug program that currently provides lifesaving medication to thousands of individuals living with HIV/AIDS. Akash has also worked for The Boston Consulting Group, CNN's Medical News Unit, the New York City Department of Health and Senator Kirsten Gillibrand. Akash is a graduate of Harvard College and University of Michigan Medical School. His research interests are in population health, private sector engagement, medical technology and social enterprise. Akash writes for the Huffington Post and the Center for Strategic and International Studies, a leading bipartisan foreign policy think tank. He was named a New Leader by the Carnegie Council and a World Economic Forum Global Shaper. He is a fellow of the Nantucket Project and an Asia 21 Fellow of the Asia Society. In 2014, Akash was awarded a Cannes Lion for his work in human rights advocacy regarding drone warfare in Pakistan.
NAVEEN KRISHNA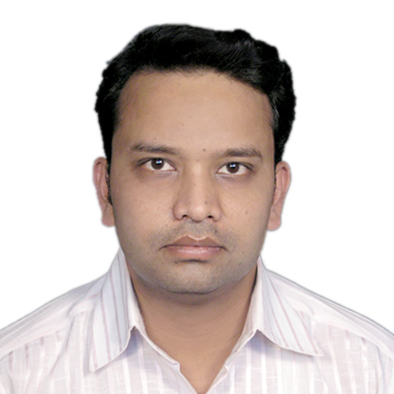 Naveen Krishna is Managing Director at SMV Wheels Pvt Ltd. A Social Entrepreneur and Social Work Professional from Banaras Hindu University (BHU), Naveen has six years of diverse experience in community development, microfinance, and management of social enterprises. His organization SMV Wheels Pvt Ltd is a for-profit enterprise whose vision is to make a difference in the lives of cycle rickshaw drivers and all the unorganized street vendors in India by providing them with better designed Rickshaws/Carts to upgrade their income and facilitate ownership of their livelihood asset with a sense of dignity. Naveen has enabled 5000 Cycle Rickshaw Pullers across 6 states of India to own their livelihood asset. Some of recognitions he has received are: 1. Winner First Light Village Capital- 2010-11; 2. Winner Sankalp Awards- 2010-11; 3. Winner ISB Idya- 2010-11; 4. Winner World Bank, DM Awards-2013.
NADIA NAVIWALA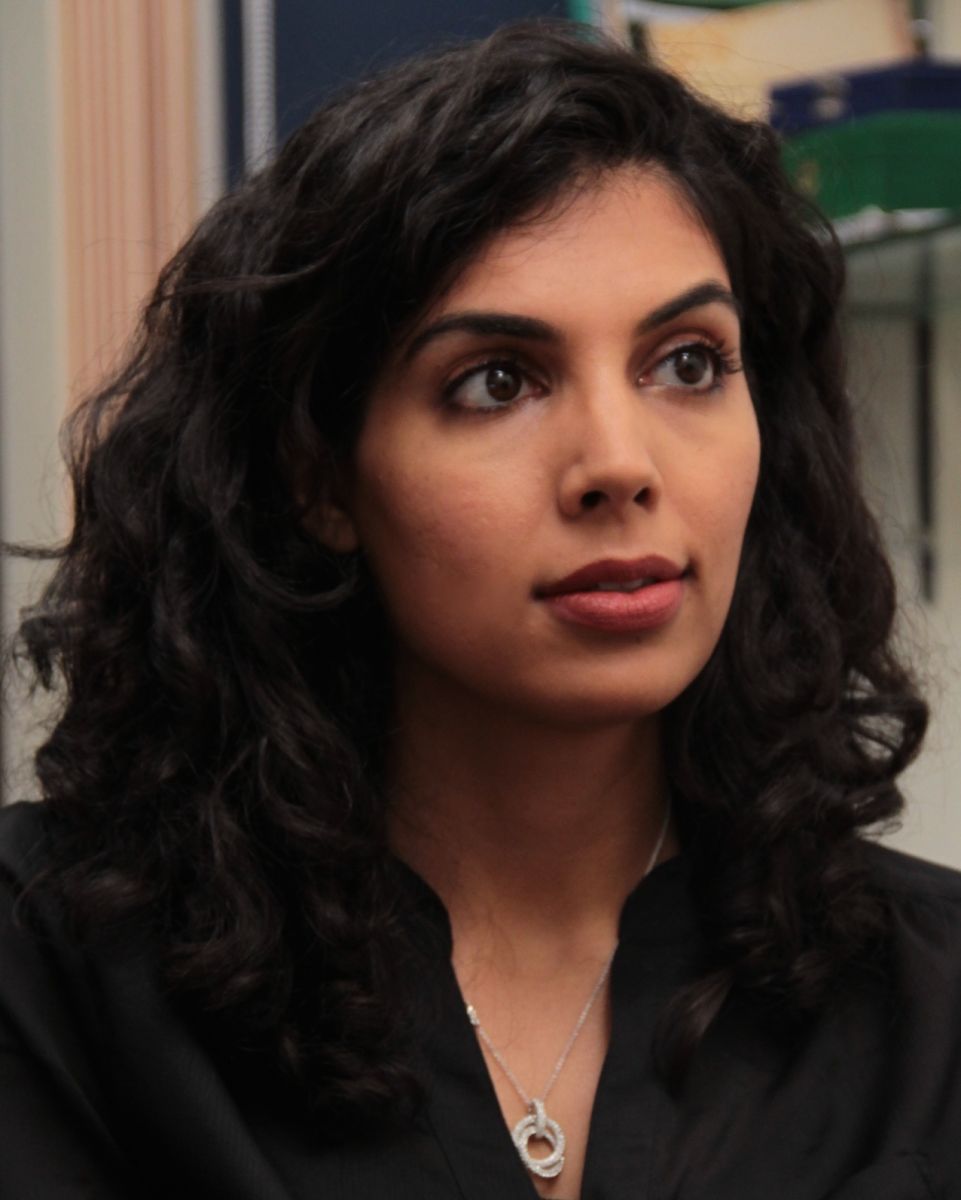 Nadia Naviwala is Pakistan's Country Representative for U.S. Institute of Peace, and Visiting Faculty at National Defense University, Islamabad. At National Defense University, she teaches Politics and Process of U.S. Foreign Policy. Since 2009, Nadia's research and work has focused on the effects of foreign assistance on civil society mobilization in Pakistan. Based on this research, she created the Peace Innovations Fund for Pakistan at USIP, which provides small, flexible, demand-driven seed funding for social change efforts that sustain on local support and credibility. Prior to joining USIP, Nadia served as a Pakistan Desk Officer at USAID and a National Security Aide for Senator Jim Webb where she worked on wartime contracting issues. She started the internship program at the Pakistan Embassy in Washington, DC in 2003. She has taught summer camp on the Pakistan-India border in a school run by The Citizens Foundation. Nadia holds an MPP degree from Harvard Kennedy School and a B.S. in Foreign Service from Georgetown.Nadia attended HKS as a Public Service Fellow and Belfer International and Global Affairs Fellow, and an associate with the Carr Center Program on State-Building and Human Rights in Afghanistan and Pakistan. She has been published by The New York Times, Foreign Policy, NPR, Express Tribune, and others.
VALY RANGOONWALA
Valy Rangoonwala is Director/CEO at BOML TCW and GO Dental. He graduated with distinction and as an academic scholar from New York University in 2008. Supported by family, he established Pakistan's first modern common-user temperature controlled logistics center at Karachi Port by the age of 26. He aims to establish a nationwide network of such operations for the preservation of temperature sensitive products such as foods and medicines. Valy's second venture involves bringing high-quality, affordable healthcare services to the average Pakistani. He is currently setting up Pakistan's first branded chain of dental practices offering clean, low price, hi-tech dentistry. Valy serves on the Executive Committee at the ZVMG Rangoonwala Trust, which is involved in community upliftment projects in education, health, arts and culture. Valy also serves on the boards of the Pakistan chapter of The Duke of Edinburgh Award Program and the Dhoraji Foundation, an organization that grants academic scholarships to deserving students.
ALI SAEED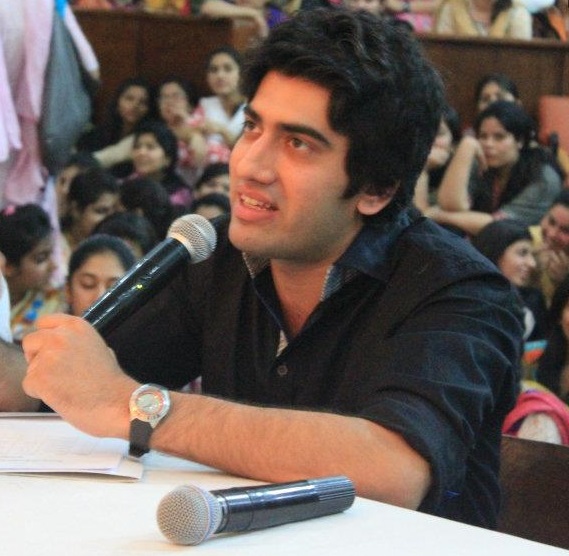 Ali Saeed is vocalist of the band Beygairat Brigade, a columnist, and movie maker. His experience in mainstream media production and journalism goes back 8 years. Apart from all this, Ali also has a knack for composing melodies. This, paired with his passion for singing, was what gave birth to Pakistan's first political rock 'n' roll band- Beygairat Brigade. Beygairat Brigade now has three songs out on issues such as derailing of democracy, religious extremism, terrorism, corruption, and the judicial system. The third song, which was released in April 2013, dealt with the interference of the military in Pakistani politics. Within five days of its release, it got banned on all mediums and continues to be inaccessible over the internet for viewers in Pakistan.
AARTI SHRIVASTAVA
Aarti Shrivastava is a national award winning documentary filmmaker at 'Humanity Watchdog Foundation'. Her quest to tell human stories with a vision to drive change led her to produce documentaries, which got her critical acclamation globally. Over the last 10 years she was involved in journalism, film & TV and worked on projects with multinationals like AXN, CNBC, World Bank, Star Group, Discovery, Channel 4, Colors, Sony Network and several others. Her films and projects have created a grass root movement in each community that has been touched through the process. Currently, she is producing and directing a multi-year documentary project that highlights stories from the unstable region of Kashmir, India, which is riddled with politics, terror and human rights crises. Besides managing HWF, which was conceptualized while she was studying social entrepreneurship at Stanford University, she also manages mega budget commercial Bollywood film projects.
VANI TRIPATHI TIKOO
Vani Tripathi Tikoo is the National Secretary of the Bhartiya Janta Party, the main ruling party of India. An actor by profession, she has also been an activist bringing issues related to youth and women to the notice of various forums and has led several leadership programs in India and abroad. She was previously the National Secretary of the youth wing of the BJP in the years 2007-2009. Her campaign and outreach programs focused on encouraging women's participation in politics. As a celebrity campaigner of the BJP she has also managed campaigns for several candidates including women in various parts of India, including cities like Delhi, Mumbai, the states of Chhattisgarh, Uttaranchal, Madhya Pradesh and Maharashtra. Prior to joining the BJP she worked on various projects related to environment protection and global sustainability. Vani has been deeply involved in theatre, films and television and has worked in projects in both India and abroad. A graduate in Political Science from Delhi University, she also went to drama school and did a course in acting under the guidance of the legendary theatre guru Mr.Ebrahim Alkazi. Vani also got the Global Leadership award for the year 2008 from the Washington India chair. She recently represented India at one of the most prestigious programs of the United States called "Women in Politics". She also just returned from her visit to Jakarta where she was invited by the International Republican Institute, Washington as an expert to train women politicians in Indonesia. For the year 2011, Vani was nominated as the sole representative from India for the Summer School for Global Governance, University of Hamburg. In 2012 she successfully finished a course in governance at the civil service college, Singapore on the nomination of the Govt. of Singapore.