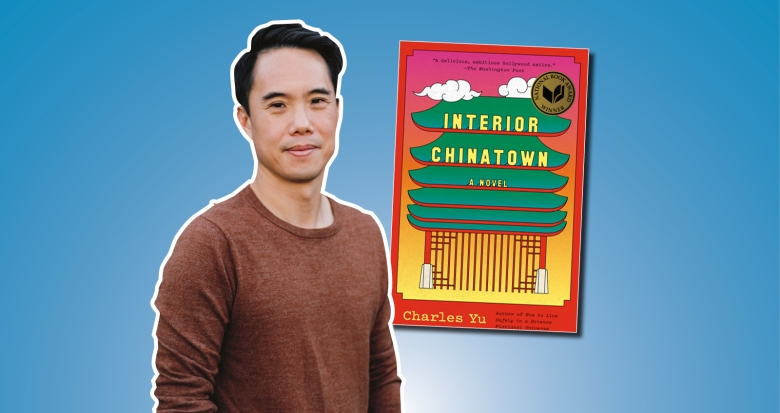 Virtual Book Club Q&A: Interior Chinatown With Charles Yu
On May 20, 2021, author Charles Yu led a virtual book club to discuss his novel Interior Chinatown. A 2020 National Book Award winner and New York Times bestseller, the deeply personal novel is about race, pop culture, immigration, assimilation, and escaping the roles we are forced to play.
The virtual event was a space to reflect, discuss, and connect after diving into Interior Chinatown. If you missed the discussion or wish to revisit it, we've embedded the recording of Yu's introduction and the conversation that followed.
This event was co-hosted with The Asian American Writers' Workshop (AAWW). Our book club partners include Asia Art Archive in America, Asian American Arts Alliance, Think!Chinatown, and The W.O.W Project.
About our host
Charles Yu is the author of four books, including Interior Chinatown, winner of the 2020 National Book Award. He has been nominated for two Writers Guild of America Awards for his work on the HBO series, Westworld. He has also written for shows on FX, AMC, and HBO. His fiction and nonfiction have appeared in the New Yorker, the New York Times, the Atlantic, the Wall Street Journal, and Wired, among other publications.
About our co-host
The Asian American Writers' Workshop (AAWW) is devoted to creating, publishing, developing, and disseminating creative writing by Asian Americans, and to providing an alternative literary arts space at the intersection of migration, race, and social justice. Since our founding in 1991, we have been dedicated to the belief that Asian American stories deserve to be told. At a time when migrants, women, people of color, Muslims, and LGBTQ people are specifically targeted, we offer a new countercultural public space in which to imagine a more just future.
Related Updates
Event Recap
Fragility Etudes
Event Recap
An Artist Talk