The Iran Wars: U.S.-Iranian Relations and the Future of the Middle East
VIEW EVENT DETAILS
Book Launch and Panel Discussion
A year after Congress approved the U.S.-led nuclear accord with Iran, relations between Washington and Tehran remain fraught. The deal emboldened Iran's hardline supreme leader, Ayatollah Ali Khamenei, who has accused the U.S. of failing to lift economic sanctions, ruled out cooperating in the fight against ISIS and intensified efforts for regional dominance. In the U.S., the nuclear agreement and ties with Iran are under scrutiny and pose major challenges for the next president.

Asia Society Southern California is pleased to host a panel discussion featuring three experts on U.S.-Iran affairs. Jay Solomon, chief foreign affairs correspondent for The Wall Street Journal and author of the new bestselling book The Iran Wars, Dalia Dassa Kaye of RAND Corporation, and Iranian scholar Mahmood Sariolghalam, will discuss the tumultuous relationship between two countries who are vying for influence over the future of the Middle East.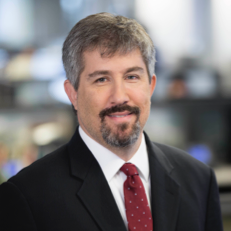 Jay Solomon is the Chief Foreign Affairs correspondent for The Wall Street Journal. For nearly two decades, he has written from Asia, Europe and theMiddle East, including postings in Jakarta, Seoul, New Delhi and Washington D.C. The Wall Street Journal has nominated him for three Pulitzer Prizes. Solomon was the first American journalist to uncover the secret meetings between the United States and Iran that took place in Oman. He led coverage of the nuclear negotiations for the Journal from 2012 through 2015. The Iran Wars: Spy Games, Bank Battles, and the Secret Deals that Reshaped the Middle East is Solomon's first book.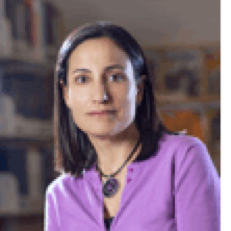 Dalia Dassa Kaye is the Director of the Center for Middle East Public Policy and a senior political scientist at the RAND Corporation. Before joining RAND, Kaye lived in The Netherlands, where she served as a Council on Foreign Relations International Affairs Fellow at the Dutch Foreign Ministry and taught at the University of Amsterdam. From 2011-2012, she was a Visiting Professor and Fellow at UCLA's International Institute and Burkle Center. From 1998-2003, Kaye was an Assistant Professor of Political Science and International Affairs at George Washington University. She is the recipient of many awards and fellowships, including a Brookings Institution Research Fellowship and the John W. Gardner Fellowship for Public Service. Kaye publishes widely on Middle East regional security issues and is the author of Talking to the Enemy: Track Two Diplomacy in the Middle East and South Asia and Beyond the Handshake: Multilateral Cooperation in the Arab-Israeli Peace Process. She is also the author and co-author of numerous RAND reports, including most recently Israel's Iran Policies After the Nuclear Deal. Kaye earned her B.A., M.A. and Ph.D. in political science from the University of California, Berkeley.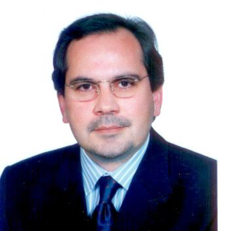 Mahmood Sariolghalam is Professor of International Relations at the National University of Iran in Tehran (Shahid Beheshti). This academic year, he is a Visiting Professor in International Relations at the University of Southern California, where he earned his M.A. and Ph.D. in international relations. Sariolghalam specializes in politics of the Middle East, U.S.-Iranian relations, Iranian foreign policy and political culture. He has written extensively in Farsi, Arabic and English and spoken in 114 countries. Recent publications include "Sources of Continuity In Iran's Foreign Policy," in [Persian] Gulf Politics and Economics in a Changing World, Rationality and Iran's National Development; Iranian Authoritarianism During the Qajar Period and "Transition in the Middle East: New Arab Realities and Iran," Middle East Policy. Sariolghalam is a member of the International Studies Association (U.S.), Global Agenda Council of the World Economic Forum (Switzerland) and a Non-Resident Scholar at ASERI (Italy). He has been a Visiting Professor at the Brookings Institution and Kuwait University, among other institutions.
---
EVENT DETAILS:  
SLS Hotel
Garden Room
465 S La Cienega Blvd, Los Angeles, CA 90048 
Schedule:
5:30pm - 6:30pm: Registration, Reception and Book Signing
6:30pm - 7:45pm: Panel Discussion 
Parking: Valet parking is available for $16 (plus tax)
Supporting Organization:

Occidental College Diplomacy & World Affairs
Public Affairs Alliance of Iranian American (PAAIA)
Iranian American Bar Association (IABA)
USC Persian Student Organization
American Iranian Council
Sarv Cultural Group UCLA
UCLA Burker Center
UCLA Center for Middle East Development
Event Details
5:30 - 7:45 p.m.

SLS Hotel Garden Room 465 S La Cienega Blvd, Los Angeles, CA 90048
Register Now
$40 Asia Society/Sponsor Members; $50 Non-Members; $15 Students; $100 (SPECIAL OFFER!) Admission + 1-year Membership

Add to Calendar
20160921T003000
20160921T024500
UTC
Asia Society: The Iran Wars: U.S.-Iranian Relations and the Future of the Middle East
SLS Hotel Garden Room 465 S La Cienega Blvd, Los Angeles, CA 90048
---