Mitch Albom Up Close and Personal
MANILA, PHILIPPINES—Bestselling author Mitch Albom visited the Raffles Hotel in Makati last Friday, February 21, to promote his newest book The First Phone Call from Heaven in a private book signing event. In a one-on-one interview led by National Bookstore, the audience learned more about the "real" Mitch Albom and what prompted him to start a writing career in the field of inspirational books. 

Mitch Albom is the author of bestselling books such as Tuesdays with Morrie which has sold over 14 million copies and has been translated to over 41 languages, The Five People You Meet in Heaven which has sold 35 million copies and has been translated to 35 languages, and For One More Day which stayed on the New York Times best seller list for 9 months.

Mitch mentioned several times during his interview that the underlying theme of all his books is hope. He spoke about the importance of hope, and how it should be a driving factor in everyone's lives. He also shared the different inspirations behind his books, including his mother who is now bed-ridden, his professor Morrie Shcwartz, his uncle Edward Beitchman and his wife Janine.

Mitch aroused chuckles from the audience throughout the event. He recalled starting a musical band with friend and bestsellling authour Amy Tan called "Rock bottom Remainders" -- a name used for books with diminishing prices until they are practically free. He compares this term to the poor musical talent of the band, which makes the audience break into laugher. He also answered a few questions from the audience on his personal life and thoughts on a meaningful life.

After the interview, guests lined up to meet the author and to have their books signed.

The First Phone Call from Heaven is about a city which has the ability to receive phone calls from the afterlife. The main character, Sully Harding, is determined to find out whether this is a miracle or a hoax. The book's interesting and page-turning story is on its way to becoming one of the many bestselling works of Mitch Albom.
Text by Sabrina Aguado
---
Event Photos: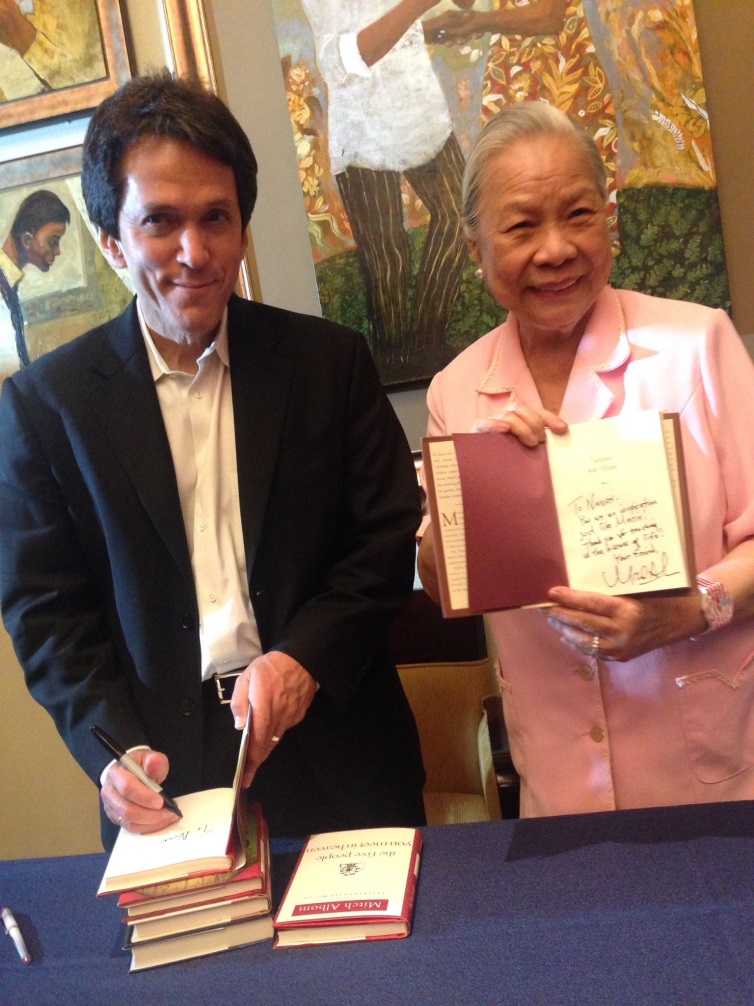 Mrs. Soccorro Cancio-Ramos, co-founder of National Bookstore, having her books signed by Mitch Albom.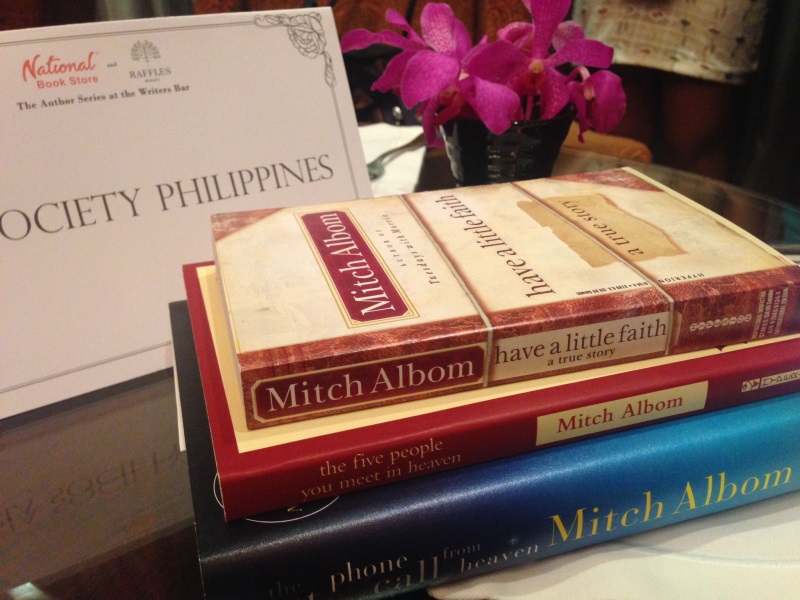 Mitch Albom's bestselling works being sold by National Bookstore at the event.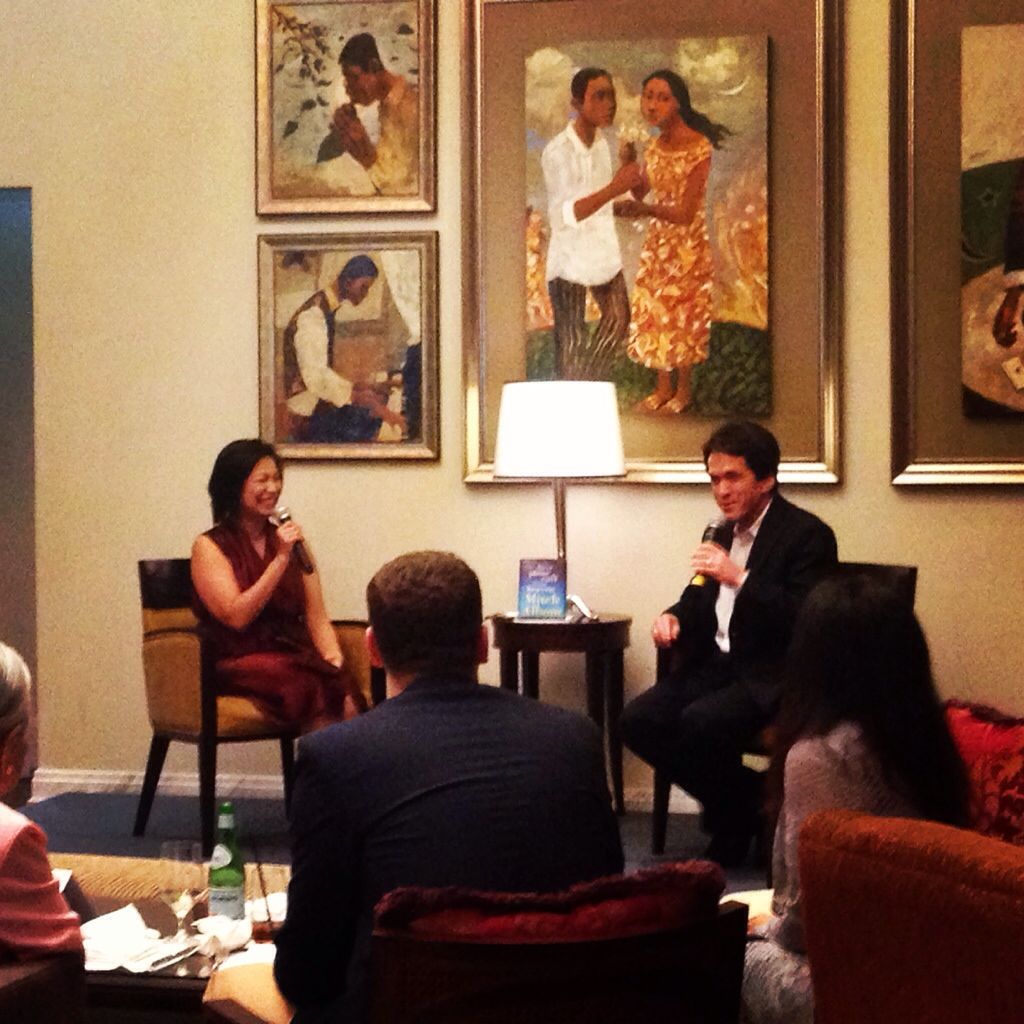 Mitch Albom's one on one interview at the Writer's Bar, Raffles Hotel.