SOLD OUT: Dr. Kai-Fu Lee
VIEW EVENT DETAILS
AI SUPERPOWERS: China, Silicon Valley, and the New World Order
AI SUPERPOWERS: China Silicon Valley, and the New World Order (release date: September 25) is a definitive new book on the world's most respected experts on AI, Dr. Kai-Fu Lee, and reveals how China is now catching up  to the United States' long established leadership position in artificial intelligence at an astonishingly rapid pace. As Sino-American competition in AI heats up, Lee outlines that with the upheaval of traditional jobs, the suddenly unemployed will need to find new ways of making their lives meaningful and how governments will have to cope with the shifting economic landscape.
Join Asia Society Northern California for a conversation with Lee as he discusses the current and future course of artificial intelligence outlined in his new book, AI Superpowers: China, Silicon Valley, and the New World Order, releasing on September 25. Lee unpacks how the meteoric rise of China's next generation of entrepreneurs and companies is leading to new cycles of innovation and providing China with the foundations for co-leadership with the US on AI. Dr. Lee explores what this unfolding AI duopoly means for each country and geopolitics more broadly. Dr. Lee also talks about the future of AI development, and how it will provide countries with many opportunities to collaborate to solve some of the biggest global challenges of our time.

Introduction by Michael Chui, Partner with McKinsey & Company, McKinsey Global Institute; ASNC Advisory Board Member.
Waitlist available!
---
Agenda
3:00—3:30 PM     Registration, Book Sales, and Book Signing
3:30—4:30 PM     Talk with Dr. Kai-Fu Lee

4:30 - 5:00 PM      Reception/Networking
---
Dr. Kai-Fu Lee is the chairman and CEO of Sinovation Ventures and the president of Sinovation Ventures' Artificial Intelligence Institute. Sinovation, which manages $1.7 billion in dual-currency investment funds, is a leading venture capital firm focused on developing the next generation of Chinese high-tech companies.
Before founding Sinovation in 2009, Lee was the president of Google China. He previously held executive positions at Microsoft, SGI, and Apple. He received his bachelor's degree in computer science at Columbia University and his Ph.D. from Carnegie Mellon University. He holds honorary doctoral degrees from Carnegie Mellon and the City University of Hong Kong and is a fellow of the Institute of Electrical and Electronics Engineers (IEEE). Lee is the author of seven best-selling books in China.
---
This Event Is Sold Out! Please Join the Waitlist! 

Wines Provided By: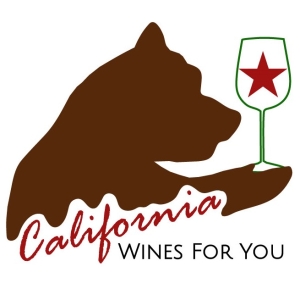 Event Details
3 - 5 p.m.
Bechtel Conference Center
500 Washington St,
San Francisco, CA 94111
Buy Tickets
Ticket is sold out! Please join the waitlist!

Add to Calendar
20180928T220000
20180929T000000
UTC
Asia Society: SOLD OUT: Dr. Kai-Fu Lee
Bechtel Conference Center 500 Washington St, San Francisco, CA 94111
---