Global Food Security in a Changing Climate
VIEW EVENT DETAILS
In Collaboration With Silicon Valley Bank
How is climate change impacting what we eat in the U.S. and Asia? In the face of increasingly unpredictable weather patterns and growing populations, what technologies are companies developing to combat food insecurity and preserve the environment? In Asia, how do companies handle the demand for protein in the face of population growth and a growing middle class?  Join Asia Society Northern California and Silicon Valley Bank for a panel discussion on innovative approaches that companies are taking to protect the future of food within the changing global climate.
---
Panelists
Andrew Chung, Founder & Managing Partner, 1955 Capital
Nick Halla, Senior Vice President– International, Impossible Foods

Moderator: Jaleh Daie, Ph.D.; Founder/Chairman, AgFood Tech, Band of Angels; Partner, Aurora Equity; and Member of Asia Society Northern California Advisory Board
Bios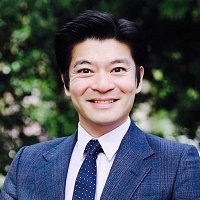 Andrew Chung is a thought leader in cross-border collaboration in innovative technologies. He founded 1955 Capital to invest in technologies from the Americas and Europe that have the potential to solve the most pressing problems in China, India, and the developing world. Prior to founding 1955 Capital, Andrew was a general partner at Khosla Ventures where he focused on transformative companies in the areas of sustainability (energy, food, agriculture), education, health, and other emerging technologies. Andrew was one of six partners who managed the firm and served as a director on the boards of Ambri (grid storage), BioConsortia (agriculture), Cogenra (solar - acquired by SPWR), Ecomotors (efficient engines), Lanzatech (carbon mitigation, bioenergy), LS9 (bioenergy - acquired by REGI), Pellion (batteries), and Wattpad (mobile web). While at Khosla, Andrew led the firm's China activities and worked with many of the firm's portfolio companies to develop models for cross-border collaboration to address some of the toughest environmental challenges facing the developing world.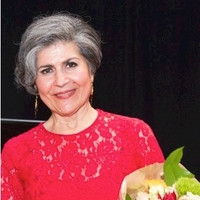 Jaleh Daie, Ph.D. is a Women in Tech Hall of Famer, and a multifaceted global thought leader and speaker. She blends strategic thinking with a relationship based approach in her numerous leadership roles as board director and executive in private and public sectors. A noted scientist with expertise in Agrifood tech and biotech, she has served administrations of three Presidents, worked in eight countries, given numerous keynotes including Distinguished Speaker in South Africa and Australia, and has been quoted in major media (ABC, CBS, PBS, NY Times, SV Biz Journal, SF Chronicle, Science). Her board service include: SnapDNA, A6, Nokia Innovent, Investigen, Linkore, LightFull Foods, Selection of White House Fellows (under two Presidents); Assoc. Women in Science, Council of Scientific Society Presidents; CRDF Global, Commonwealth Club, U.S. Space Foundation; Dean's Council at UC-Davis. Currently, she is managing partner at Aurora Equity, investing in early stage start-ups.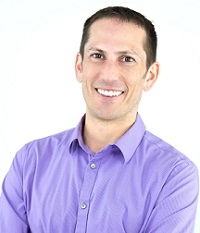 Nick Halla joined Impossible Foods as its first employee and has helped build the company from the ground up. Nick has held numerous senior executive roles at Impossible Foods and currently serves as Senior Vice President for International. He oversees the company's growing presence around the world, including overseas business development and operations. Before joining Impossible, Nick was an expert in food commercialization at General Mills, where he developed and launched several new product lines and designed large-scale food manufacturing systems. He also has experience in agriculture, having grown up on a family dairy farm, and commercializing new technologies such as solar, energy storage and biofuels. Nick holds a B.S. in Chemical Engineering from the University of Minnesota, an MBA from the Stanford Graduate School of Business, and an M.S. in Environment and Resources from the Stanford School of Earth Sciences.
---
Agenda

5:00 - 5:30 PM     Registration
5:30 - 7:00 PM     Panel discussion
7:00 - 7:30 PM     Reception
---
In Collaboration With:
Event Details
5 - 7:30 p.m.
Silicon Valley Bank 
505 Howard St Floor 3
San Francisco, CA 94105  
Buy Tickets
$15 for Members, $25 for Non-Members, $25 Walk-Ins

Add to Calendar
20190517T000000
20190517T023000
UTC
Asia Society: Global Food Security in a Changing Climate
Silicon Valley Bank  505 Howard St Floor 3 San Francisco, CA 94105  
---