Driving the Future of U.S.-China Relations: China's Global Automotive Push
VIEW EVENT DETAILS
A Discussion with Michael Dunne
The first wave of Chinese cars will hit US roads in 2020. What are the implications for US automakers, technology companies and dealers? Join Asia Society Northern California for a talk by Michael Dunne on China's global push in the automotive industry.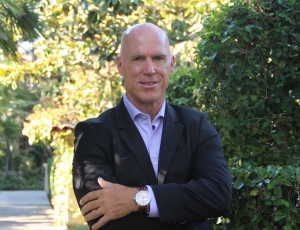 Michael Dunne is an entrepreneur, author and keynote speaker with special expertise in China and mobility. Dunne is currently the CEO of ZoZo Go, an investment advisory firm with expertise in China and mobility operating in Hong Kong, Shanghai and San Diego. He is the founder of Car Keys Asia Ltd. and has worked at General Motors to run its Indonesian operations. Dunne is also the author of American Wheels, Chinese Roads and was the perennial keynote speaker on the automotive business at the JP Morgan Chinese Conference, attended by thousands of the world's top investors between 2006-2013.
 
---
Agenda

5:00 - 5:30 PM     Registration
5:30 - 6:30 PM     Michael Dunne's talk 
Pre-registration is required for this event. Please purchase your tickets by NOON on February 27, 2019. Walk-ins cannot be guaranteed.
Event Details
5 - 6:30 p.m.
Silicon Valley Bank 
Kellogg Auditorium
3005 Tasman Drive
Santa Clara, CA 95054
Buy Tickets
$15 for Asia Society Northern California members, $25 for Non-Members, $25 Walk-Ins

Add to Calendar
20190228T010000
20190228T023000
UTC
Asia Society: Driving the Future of U.S.-China Relations: China's Global Automotive Push
Silicon Valley Bank  Kellogg Auditorium 3005 Tasman Drive Santa Clara, CA 95054
---