Asia Society's Long Conversation
VIEW EVENT DETAILS
Dialogue on what the world will look like thousands of years from now
The Long Conversation, a collaboration with Asia Society Northern California and the Long Now Foundation, features a dozen leaders from the arts and sciences in a relay of two-person dialogues focused on what the world will look like thousands of years from now. From a futurist to a coral reef expert, learn from the best minds on climate and Asia in 15-minute rolling conversations with entertaining conversationalists from all walks of life.
Speakers include:
Stewart Brand, founder of the Long Now Foundation
Barbara Finamore, senior strategic director, Asia, NRDC; founder of NRDC's China program
Paul Hawken, environmentalist, entrepreneur, journalist, and author of Drawdown
Jim Barry, Senior Scientist, Research Division Chair, Monterey Bay Aquarium Research Institute
Peter Schwartz, futurist, SVP Strategic Planning, Chief Future Officer for Salesforce.com, Asia Society Northern California board
Jiang Lin, Nat Simons Presidential Chair in China Energy Policy Director, Berkeley-Tsinghua Joint Research Center on Energy and Climate Change, Lawrence Berkeley National Lab/UC Berkeley
Zander Rose, executive director of the Long Now Foundation
Kara Platoni, Lecturer and Assistant Dean for Students at UC Berkeley Graduate School of Journalism, author of We Have the Technology
Orville Schell, Arthur Ross Director of the Center on U.S.-China Relations at the Asia Society in New York
Inez Fung, professor of atmospheric science, University of California, Berkeley
Stuart Jonathan Russell, computer scientist known for his contributions to artificial intelligence
Peter Calthorpe, founding member of the Congress for New Urbanism 
Miles Traer, pop-scientist at large, geological data scientist
This unique program format starts with two people on stage and every 15 minutes, one person leaves and another comes on. Each person alternates being the interviewee and the interviewer. Each 15-minute conversation is with two people from different backgrounds, with a focus on Asia, about their ideas. 
AGENDA
10:00 AM - 11:00 AM Registration
11:00 AM -  2:30 PM Program
The registration table opens at 10:00 am - come walk through the exhibition and grab refreshments at Greens Restaurant in the Solutions Zone (at the back of the exhibition) before joining the discussion at 11:00 am.
Please note that public transportation is advised. The Fort Mason Farmer's Market is open until 2pm and the Giant Race half marathon will also start at 7am that morning.
---
Directions From Montgomery BART Station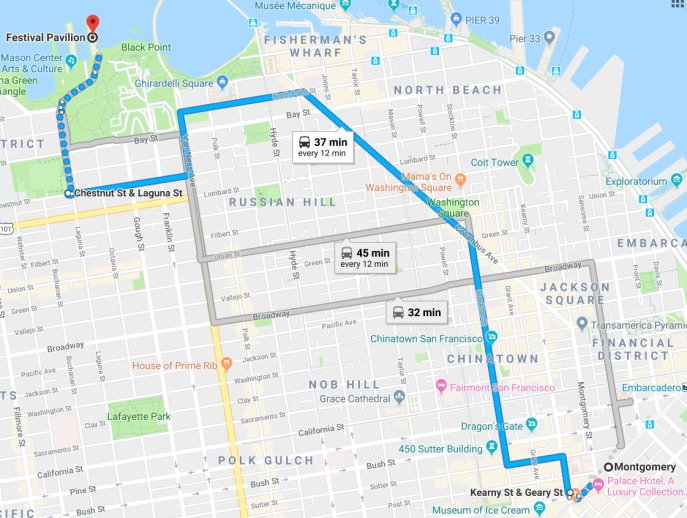 1) Exit Montgomery BART Station onto Market Street and walk southwest.
2) Turn right onto Geary Blvd.
3) At Geary and Kearny, take the northbound bus  #30.
4) Depart the bus at Chestnut and Laguna.
5) ~10 min walk, walk north on Laguna.
6) Turn right into Fort Mason.
7) Follow the edge of the park; the Festival Pavilion will be on your left.
Directions From 16th & Mission BART station: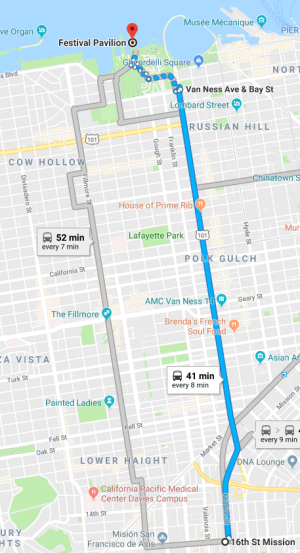 1) Exit BART at 16th and Mission.
2) Board bus #49 on 16th St heading northbound.
3) Disembark at Van Ness and Bay St.
4) Walk westbound on Bay St.
5) Turn right onto Laguna St.
6) Turn right into Fort Mason.
7) Follow the edge of the park; the Festival Pavilion will be on your left.

Media Partner:

Sponsor:
Event Details
11 a.m. - 2:30 p.m.
Fort Mason
2 Marina Blvd
San Francisco, CA  94123
Buy Tickets

Add to Calendar
20180909T180000
20180909T213000
UTC
Asia Society: Asia Society's Long Conversation
Fort Mason 2 Marina Blvd San Francisco, CA  94123
---