The Iran Conundrum
VIEW EVENT DETAILS
Monday, December 3rd, 6:30 - 8:15 PM
In the pursuit of peace and with aims to limit Iran's nuclear ambitions, the United States along with other members of the UNSC and Germany signed a multilateral nuclear deal with Iran and thus the Joint Comprehensive Plan of Action (JCPOA) was formed. While embarking on his premiership, US President Donald Trump promised to 'dismantle the disastrous deal with Iran' and he did so this year by reinstating sanctions which had been previously lifted under the deal. According to him, the sanctions, which have since significantly affected Iran's oil, banking and shipping industries, will deter Iran's 'unacceptable' actions in the middle east.
While the second wave of the reconstituted sanctions by the US has provided India with a temporary waiver, it is a short-term solution. India has a strong historical relationship with Iran, which largely stems from the rich shared cultural and civilizational history of the two nations. India imports 80% of its crude oil from Iran, making it one of the second largest consumers of Iranian oil. Additionally, India looks to pursue its strategic interests in Central Asia through the development of Iran's Chabahar port. How must India balance these relationships with the need for crude oil?
According to Ambassador Frank Wisner, 'America is at its best, and the country's interests best served, when the U.S. uses the power of its diplomacy and seeks to resolve rather than create conflict.' Are these sanctions a step backward in America's efforts to improve the situation in the Middle East? What steps will Iran take to protect its economy and national interest? Ambassador Frank G. Wisner will be speaking to Srinath Raghavan Senior Fellow, Centre for Policy Research about the topic.
Frank G. Wisner is an International Affairs Advisor at Squire Patton Boggs, LLP. A career diplomat with the personal rank of Career Ambassador, he previously served as Ambassador to India from 1994-1997. Additionally, he held the positions of Ambassador to Zambia (1979-82), Egypt (1986-91), and the Philippines (1991—92). Mr. Wisner has served in a number of positions in the U.S. government, including Undersecretary of Defense for Policy (1993-94), Undersecretary of State for International Security Affairs (1992-93), Senior Deputy Assistant Secretary for African Affairs (1982-86), and Deputy Executive Secretary of the Department of State (1977). During the course of his career, Frank Wisner served in the Middle East and South and East Asia.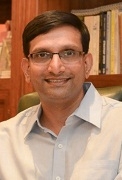 Srinath Raghavan is Senior Fellow at Centre for Policy Research and Visiting Professor at Ashoka University.  He is the author several books include War and Peace in Modern India: A Strategic History of the Nehru Years (2010); 1971: A Global History of the Creation of Bangladesh (2013); India's War: The Making of Modern South Asia, 1939-45 (2016). He is also a regular commentator on contemporary international and strategic affairs. He is a recipient of the Infosys Prize for Social Sciences (2015).
RSVP with an email to asiasocietyindiacentre@asiasociety.org
Event Details
6:30 - 8:15 p.m.
Rendezvous,
Taj Mahal Palace Hotel,
Colaba
Mumbai.

Add to Calendar
20181203T130000
20181203T144500
UTC
Asia Society: The Iran Conundrum
Rendezvous, Taj Mahal Palace Hotel, Colaba Mumbai.
---
Join the Facebook Event »