India: Why Teachers Need to Learn
VIEW EVENT DETAILS
In 1951, science fiction writer Isaac Asimov published a short story titled "The Fun They Had", set in 2155 where Margie, an 11-year-old girl, who is being taught by a robotic teacher, finds it difficult to mentally grasp the content being taught because the "setting" of the teacher was beyond her capacity. An inspector lowers the settings down to the child's age.
 
Today, although a non-human teacher seems far-fetched, it is critical for educators to adapt to technological advancements, fast-changing knowledge economy, and a complex world. Our educators have to teach requisite skills to students to make them employable and entrepreneurial in the 21stcentury. Leading Asian economies like Hong Kong, Singapore, Japan, South Korea, and China have developed systems for educators that work as career ladders, skill enhancers and systematic structures combining research with practice. What are some of the best practices India can adopt from these economies?
 
Apart from a severe shortage of teachers, there is also a dearth of teacher training institutes in India. The 2012 Verma Commission pointed out that 90 percent of teacher education institutes were private, leading to inconsistencies in teacher performance. Over the years, civil society organizations have developed effective and innovative models to provide assistance to the government for training teachers and principals. How can these models be brought to scale? What role can technology play in enhancing the role and training of educators?
 
Join us for a discussion with Elizabeth Mehta, Founder Trustee of Muktangan, Aditya Natraj, Founder of Kaivalya Education Foundation, and Ramya Venkataraman, Founder and CEO of CENTA, moderated by Fiona Reynolds, Director of Teaching and Learning at American School of Bombay, about teacher education and programmes, best practices and effective measures as means for improving quality of pedagogy and teaching in India.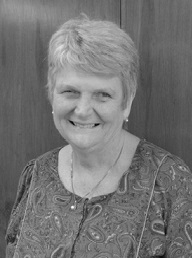 Elizabeth Mehta migrated from the UK to Mumbai and has worked as a kindergarten teacher, special educator, teacher trainer, and rose to be the Vice Principal of Bombay International School. She also worked with Aga Khan Education Services, India as Project Director of their National School Improvement Programme. In 2003, she set up the Muktangan Educational Programme in which women from urban economically disadvantaged communities are trained as child-centered, inclusive, English medium teachers and employed in one of the seven municipal schools run by Muktangan. In 2015, she was awarded the MBE (Member of the Most Excellent Order of the British Empire) in the Queens Birthday Honours list for her services to education in India.
Aditya Natraj is the founder of Kaivalya Education Foundation and currently oversees the development of leaders at school, district, and state levels across 15 states to effect systemic change and improve student learning outcomes. KEF also runs the Gandhi Fellowship programme – a 2-year full-time programme to train young people in leading social change. He has worked with KPMG, World Bank and headed Pratham Gujarat Operations. He has been awarded the Ashoka Fellowship, Echoing Green Fellowship, Aspen India Fellowship and the Times Now Amazing Indian award in the Education category. He is a Bachelor in Commerce, Master in Economics, Chartered Accountant and an MBA from INSEAD.
Ramya Venkataraman is the Founder and CEO of Centre for Teacher Accreditation (CENTA), which aims to recognize teaching excellence and create career pathways for the teaching profession. Prior to CENTA, Ramya worked with McKinsey & Company for 15+ years, where she drove several large-scale and pioneering initiatives in education and skills in India leading the education practice for five years. An Ashoka Fellow, Ramya holds a B.Tech from IIT Delhi and an MBA from IIM Calcutta and has received prestigious awards for leadership at both institutes.
Fiona Reynolds is the Director of Teaching and Learning at American School of Bombay. Prior to this, she was an administrator in both the American School of Bombay and Graded School in Sao Paulo and has been an international educator for 17 years, working in Brazil, India, the Ivory Coast, Mexico, and Poland. Her current focus is leveraging the expertise of the teachers in her school to develop small- and large-scale professional learning communities. She has consulted with NGOs to develop teacher-training programs and structures that support the learners these organizations serve.
RSVP: asiasocietyindiacentre@asiasociety.org
In partnership with:

Event Details
6:30 - 8 p.m.
Hall of Harmony, Nehru Centre, Worli, Mumbai

Add to Calendar
20190117T130000
20190117T143000
UTC
Asia Society: India: Why Teachers Need to Learn
Hall of Harmony, Nehru Centre, Worli, Mumbai
---