Art of the Loot: Antiquities & Repatriation
VIEW EVENT DETAILS
29 Aug 2018 5:30 - 7 p.m.
United Nations estimates the illegal trade of cultural property worldwide to be between $2 billion and $6 billion a year. Stealing a nation's cultural property and antiquities is in fact one of the oldest forms of organised transnational crime. Several cases have highlighted the global nexus of organised traffickers and corrupt officials who aid the illegal looting of temples and other historical sites. In India, National Crime Records data compiled from police stations across the country, revealed 4,115 cases of stolen cultural property in 2010-2014 – which include bronze and stone sculptures, paintings, epigraphs, architectural elements and other works. Most experts feel that the Antiquities and Art Treasures Act 1972, which is the governing statute on antiquities under the Archaeological Survey of India (ASI) is inadequate in its efficacy especially for convictions. Perhaps one of the most prolific art smugglers to have operated in India is Subhash Kapoor, who ran a successful New York based gallery till his arrest in 2011. Pieces sold by Kapoor over four decades were bought by major museums around the world, including the National Gallery of Australia that bought the iconic Suthamalli Nataraj, missing since 2008 which was recently returned to India. A raid of Kapoor's warehouses revealed more that $100 million worth of stolen Indian art.
Join us as we speak to S. Vijay Kumar, Repatriation Activist, Co-Founder of India Pride Project and Author of The Idol Thief, who will be in conversation with Hussain Zaidi, Author and former Investigative Journalist, to discuss the widespread theft and illegal trade of Indian Art.

S Vijay Kumar is a Singapore-based finance and shipping expert who is general manager of a leading ocean transportation company. In 2007-08 he started a blog on Indian art called poetryinstone.in. In 2010, Vijay got involved with both Indian and United States law enforcement agencies that were investigating cases of idol theft and smuggling. Vijay has played a role in the arrests of several idol thieves and smugglers. He has also successfully matched several stolen idols with pieces that have been acquired by museums, thereby ensuring their repatriation to India. Idol Thief is Vijay's first book, based on his association with these law enforcement agencies.

Hussain Zaidi is an author and former investigative journalist. During his journalistic career he has worked with several leading dailies, including Asian Age, Indian Express, Mid-Day and Mumbai Mirror. Zaidi has covered the Mumbai mafia for several decades. His books include Dongri to Dubai: Six Decades of the Mumbai Mafia, Mafia Queens of Mumbai, Black Friday, My Name is Abu Salem, Black Friday and Mumbai Avengers, several of which have been adapted into film. Zaidi is also an associate producer of the HBO documentary Terror in Mumbai, which is based on the 26/11 attacks in Mumbai.
RSVP your confirmation for the event at asiasocietyindiacentre@asiasociety.org
In partnership with: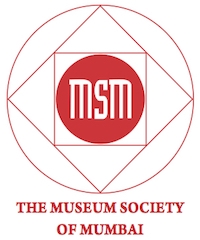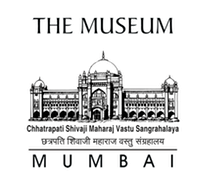 Event Details
5:30 - 7 p.m.
Visitors' Centre, CSMVS,
159/161 M.G. Road, Kala Ghoda, Fort
Mumbai 400 001

Add to Calendar
20180829T120000
20180829T133000
UTC
Asia Society: Art of the Loot: Antiquities & Repatriation
Visitors' Centre, CSMVS, 159/161 M.G. Road, Kala Ghoda, Fort Mumbai 400 001
---