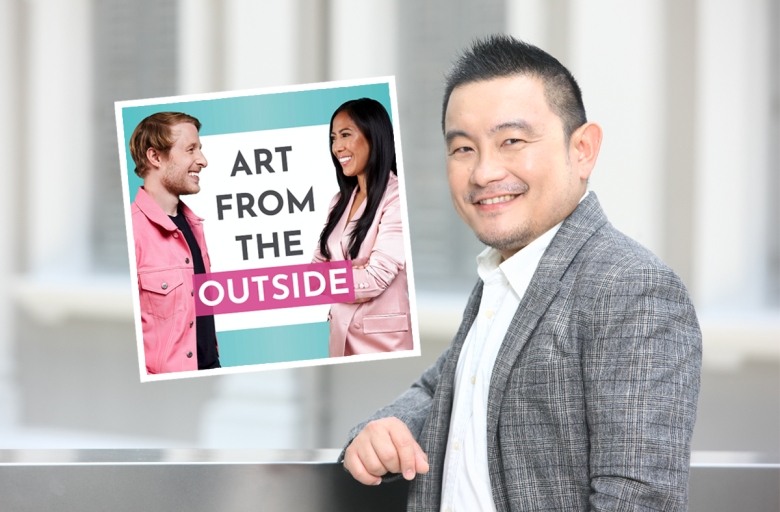 Image by Asia Society. Photograph courtesy of Boon Hui Tan. Podcast art courtesy of Art from the Outside.
Boon Hui Tan Appears on Art from the Outside Podcast
Recently, Asia Society Triennial artistic director Boon Hui Tan was interviewed on Art from the Outside, a podcast from Amitha Raman and Will Palley. Amitha and Will are two self-described "art nerds" who started the podcast to bring a non-industry perspective to the art world. The trio talks about everything from Tan's curatorial path, his plans for Asia Society Museum and the upcoming Triennial, and more.
Listen to the podcast in the embedded recording above, or download the episode on Apple Podcasts or Google Podcasts.
Related Updates
Event Recap
Fragility Etudes
Event Recap
An Artist Talk