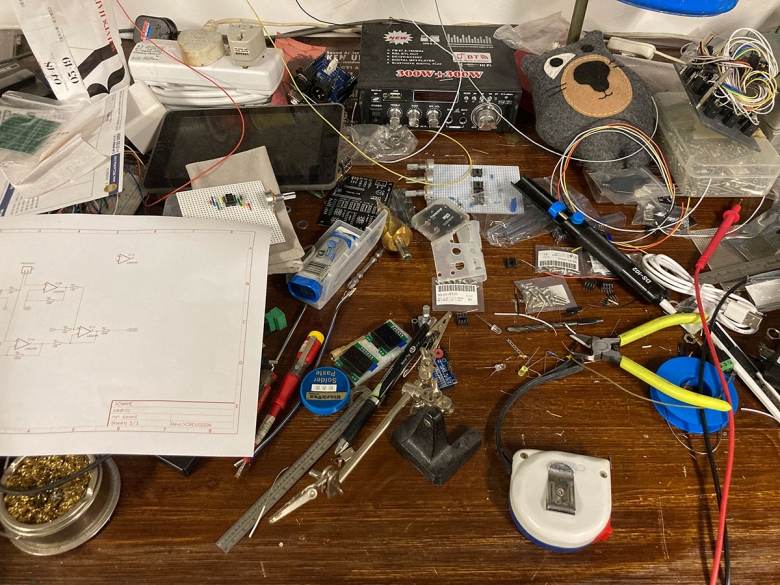 Photograph courtesy of the artist
Dreaming With: Cheuk Wing Nam
In the lead up to the Triennial opening, our Dreaming With Q&A series provides an exclusive glimpse into the artists' lives and studios.
Where have you been during the lockdown?
At home and [the] studio.
Is there anything you have found yourself cooking a lot of, and if so, would you be open to sharing the recipe with our readers?
I often cook . . . [whether] it [is a] lockdown period or not. . . . I cook for my mum and dad.
What are you reading?
[I] read comic books . . . for fun and [to] relax.
What music are you listening to?
Any genre of music.
Photograph courtesy of the artist
Have you seen any particularly good digital exhibitions in the past few months?
Just have a quick search on second life . . .
What do you find yourself working on most during quarantine?
Doing research for my work.
How has your studio practice changed in recent months?
Not so much [has] changed, [except for] washing my hands before [I] enter my studio.
Have you created any art in response to the pandemic?
[I am] going to make one.
What artists most inspire you?
Jean Tinguely, Peter Vogel
What are you most looking forward to about participating in the upcoming inaugural Asia Society Triennial?
[To] know more about New York. I think this will be my first time in New York . . .
What do you most want viewers to take away from experiencing your work in the Triennial?
Empathy
Has your perspective as an artist changed in the midst of the pandemic?
Not so much. Maybe I changed, but I don't know . . .
Are there any fun facts about your practice you would like to share with readers?
Too many Zoom meetings and Zoom interviews. Hahaha . . .
Related Updates
Artist Q&A
Dreaming With: Ahmet Öğüt
Artist Q&A
Dreaming With: Susie Ibarra
Artist Q&A
Dreaming With: Samita Sinha