Three Areas for Greater U.S.-India Cooperation
"Most of what will be accomplished during the summit will revolve around further extending what was outlined in the joint statement issued by the two leaders after Modi's September visit," writes Pramit Pal Chaudhuri of the Hindustan Times.
January 22, 2015
Pramit Pal Chaudhuri is Foreign Editor for the Hindustan Times. He is a member of the Indian government's National Security Advisory Board (NSAB) and serves as Senior Associate at the Rhodium Group. He is a member of Asia Society's Global Council and served as a Bernard Schwartz Fellow of the Asia Society in 2007.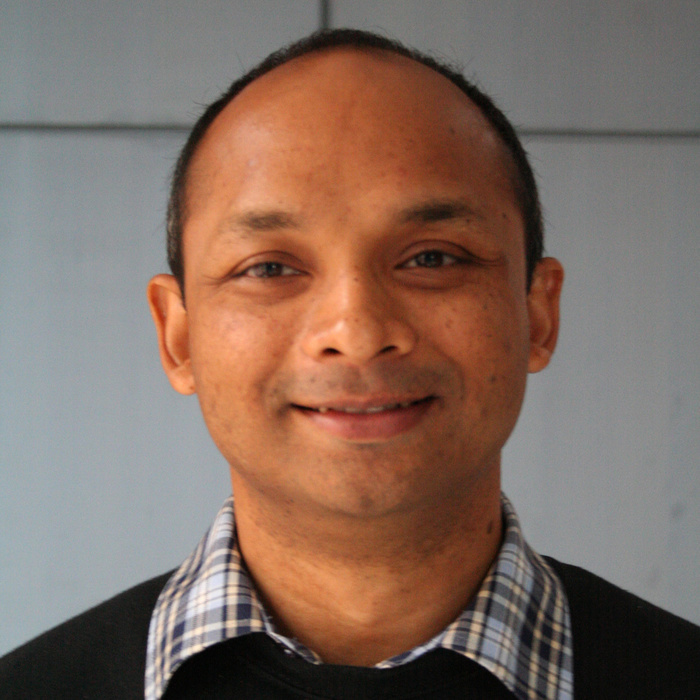 This year Barack Obama will be the first United States president to be chief guest at India's Republic Day celebrations. Republic Day is celebrated on January 26 every year, and traditionally only the leader of a friendly country on which there is a broad political consensus inside India is invited. The most important aspect of Obama's invitation is that it was given at all, as New Delhi has never asked a U.S. president to take the dais.
Obama and India's Prime Minister, Narendra Modi, held their first summit in September. The Republic Day invitation seems to have been the outcome of a personal interaction between the two leaders at the East Asia Summit in Myanmar in December last month, catching both the Indian Foreign Ministry and the U.S. State Department by surprise. This has meant, as both Indian and U.S. officials admit, that there has been minimal time to put together "deliverables" — the substantial agreements of a bilateral summit — for the visit, an issue aggravated by the Christmas-New Year's holiday period.
Most of what will be accomplished during the summit will revolve on further extending what was outlined in the joint statement issued by the two leaders after Modi's September visit to Washington. The two sides are looking at three key policy baskets.
One is energy. Obama sees climate change as an important party of his legacy and in Modi he has found one of the few world leaders who has taken a strong personal interest in climate change. Even while he is unravelling the many financial and regulatory problems that afflict the coal-dominated power sector of India, the Indian prime minister has launched an extremely ambitious solar and wind-based renewable energy program. The sense that the two countries can work closely on this issue was clear in the September statement. Obama would like India to commit to a renewable energy target, expressed as a percentage of India's electricity generation by a certain year, and announce a peak carbon emissions year — as China did in its recent climate change agreement with the U.S. While the first is doable, the second seems unlikely at this point. But the Republic Day summit may reveal the outlines of a new, more constructive Indian position on climate change.
The U.S. is also hoping for a commitment from India to change its flawed nuclear liability law, which has inhibited U.S. and other foreign firms from selling civilian nuclear reactors to India. Washington also sees this as an unfulfilled promise by New Delhi of the Indo-U.S. nuclear deal. Modi is likely to continue to seek administrative solutions as an amendment to the existing law would be politically difficult. New Delhi will be offering a pool insurance scheme to help paper over some of the U.S. concerns. India, in turn, will seek a permanent waiver on existing U.S. bans on exporting natural gas to countries with which it does not have a free trade agreement. But this will require U.S. congressional approval that does not seem likely right now.
Two is defense. India and the U.S. have circled each other over developing closer military relations, but have somehow fallen short.
India and the U.S. have increased their military exercises, but New Delhi continues to be shy of developing genuine inter-operability. The Modi government seems much more agreeable to this idea, but this will become more evident when the two sides sign a new 10-year defense cooperation agreement in the next few months.
India is also now buying a much larger share of U.S. weapons, especially in the military airlift area. Again, New Delhi has kept away from buying a major offensive weapons platform from the U.S.: fighters, warships, or tanks. But there is renewed interest in such spearhead purchases, largely in the naval sphere.
But the real test of bilateral ties is in the area of co-development and co-production of new weapons, something that is close to Modi's general desire to make more weapons in India and push the Indian private sector into this largely state-dominated sector. A moribund defense trade and technology initiative has been revived and the two governments want to announce a joint project for one or two weapons systems by the time Obama arrives.
The third area is counterterrorism. There is already a fairly large degree of cooperation between the agencies of the two governments in the form of information sharing. But the two capitals are sniffing about at the idea of a much deeper relationship in areas like cybersecurity and computational analysis to help predict terrorist activity.
What will continue to be an issue between the two countries is the geopolitical base of their convergence. India is unhappy with the U.S. withdrawal from Afghanistan as well as the nature of that withdrawal. It is also uncertain as to the degree of U.S. commitment to the security of the Asia-Pacific. There is little agreement on the first, but New Delhi seems increasingly satisfied that the U.S. "pivot to Asia" is genuine and not rhetorical.
Next: Dhruva Jaishankar, German Marshall Fund
Previous: Donald Camp, Center for Strategic and International Studies
Other viewpoints in this series