Asian-American Actors Discuss Hollywood's Diversity Problem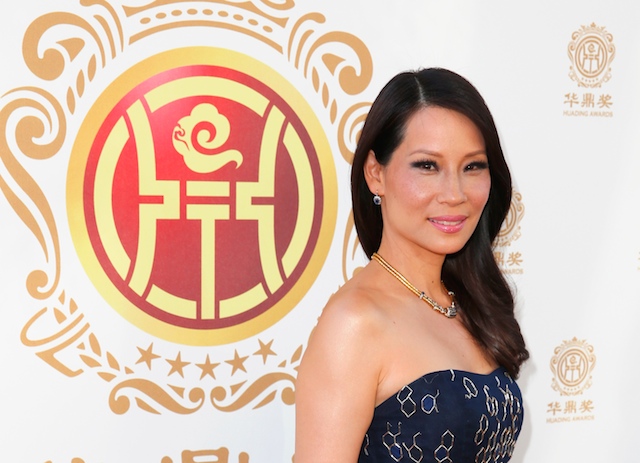 Lucy Liu attends the Huading Film Awards on June 1, 2014 at Ricardo Montalban Theatre in Los Angeles, California. (Joe Scarnici/Getty)
The controversy surrounding the lack of African-American Academy Award nominees this year has sparked a larger discussion about the general state of diversity in Hollywood, where minorities throughout the entertainment world often struggle to obtain jobs, backing, or recognition. On February 24, the New York Times published a series of interviews with actors, producers, and directors, many of whom Asian-American, who discussed the lack of inclusion in one of the country's most lucrative industries.
"I never saw people like me on television in the States," Joan Chen, an actress most famous for her roles in Twin Peaks and Marco Polo, said. "It was very difficult [to get representation in the 1980s]."
The piece includes anecdotes from actors of various ethnic backgrounds and sexual orientations who have felt marginalized or have experienced other challenges because they are not straight white males.
"A UCLA acting professor gave me good marks in my performance and said: 'You're a good actor, which is why I'm telling you, stay the hell out of L.A. There's not much of a future for you. Go to Asia,'" Ken Jeong, a star of the television shows Community and Dr. Ken, recalled.
Mindy Kaling, the creator and star of The Mindy Project, remembered how auditions for the role of "Mindy," the title character in a separate autobiographical pilot she wrote called Mindy and Brenda, was opened up to white actors after producers "couldn't find any" Indian-American actors, or even those of Middle Eastern descent. "That was heartbreaking for so many reasons," Kaling said — especially as she had auditioned for the part herself.
These incidents are hardly a recent phenomenon. The actor Lucy Liu, who spoke to Asia Society last year as part of an interview series in celebration of Asian Pacific American (APA) Heritage Month, brought up Hollywood's inclusion problem.
"I think it's getting better, but it's a very slow process," she said in her interview. "If you look at what's going on, more so on television than in film, you really see there is more of a difference than there was even 10 or 20 years ago. Could it progress faster? I don't know. Could it be more than what it is? Absolutely, there could always be more. I'm hoping that is the direction we're going as we move towards the future."
Actor and dancer Harry Shum, Jr. discussed his breakout role as "Mike Chang" on the television show Glee, then a rare glimpse into the dynamics of Asian-American families.
"The show dealt with Asian American issues in an interesting way," he said in an interview with Asia Society. "In the episode 'Asian F,' Mike Chang's parents were against him pursuing the arts in hopes he'd take a more common and stable career as a doctor or lawyer. After the episode aired, there was an outpouring of stories that fans shared on Twitter with similar experiences. I think we are all familiar with this story but it was never a subject that was focused on on national television."
Breaking into Hollywood and finding lasting success is difficult for anyone — but is especially exasperating for minority actors. 
"[...] It's a very, very difficult career," Liu said, when asked about the advice she would give young Asian Americans pursuing acting as a career. "But if they really are okay with rejection and perseverance and a long creative journey, then they should absolutely pursue it. To negotiate what's ahead of them — to understand that it's not an easy role, but that it's incredibly rewarding."