Korean Short Film Madness
VIEW EVENT DETAILS
New York Asian Film Festival
Presented by New York Asian Film Festival
in association with Asia Society
Korean Short Film Madness
Total running time: 133 minutes
All films in Korean with English subtitles

The latest and best Korean short films from the Mise en Scène Short Film Festival. Established by some of Korea's biggest filmmakers including Bong Joon-Ho and Park Chan-Wook, this festival has nurtured many industry professionals inlcuding Yeun Sang-Ho, director of King of Pigs, and Kim Ji-Woon's cinematographer Kim Ji-Yong.
D-24
SHIN Woo-seok | 2013 | Color | 7 min., 20 sec.
In the year 2072, Gusik is a single, lonely man. On TV he sees a commercial for D-24, an android wife, and makes a purchase thinking that D-24 can save his life. 24 days after his order, he finally gets D-24 in his hands.
징후 Sign
CHO Jae-min | 2013 | B&W | 24 min., 50 sec.
On the 6th day after a bombing attack on Yeon-pyeong Island from N. Korea, a Farmer visits the public health center. While he is being examined, he complains about his continuous nightmare. Back from hospital, he goes back to his normal routine at the barn. When he tries to quench his thirst, water doesn't come out from the tap. Still thirsty he begins to climb a mountain.
대회전 Long Inside Angle Shot
KIM Jin-tae | 2012 | Color | 15 min., 49 sec.
Tae-bong has become his family's bread-winner. Somewhere along the line, it starts to bother him that his mother does nothing but watch billiards on TV. Meanwhile, Tae-bong wants to get his girlfriend a designer bag, but his account has been drained. Tae-bong confronts his mother and discovers she has used it to build a new billiard hall and he is forced into an unwanted partnership with her.
트렁크 Trunk
KIM Hyeon- cheol | 2013 | Color | 13 min.
Kyeong-min comes across with a strange black car with an open trunk in an underground parking lot. All she wants to do is get to work on time due to her temperamental boss, who is annoying her over the phone. However she wants to alert the car owner that their trunk is open. As she calls to tell them, she gets stuck in an intense situation all while still trying to get to work.
축지법과 비행술 Mr. Vertigo
LEE Kyung-sub | 2012 | Color | 24 min., 17 sec.
Nothing seems to be going right. A man is killing his time repeating the same boring routine day in and day out. He dreams of sailing off on the ocean, but it seems too much for a person who just manages to get by. One day, he comes across a weird place that says they teach people how to shorten distance as they walk and how to fly and he decides to give it a try.
시나리오 가이드라인 Understanding Movies
HAN Jun-hee | 2013 | Color, B&W | 25 min., 23 sec.
Kim has what it takes to be a great producer; talent and guts. One day, an uninvited writer visits him and upends his expectation and shows him how a real life thriller.
소림사 주방장 2 The Shaolin Chef 2
LEE Kyung-sik | 2012 | Color | 26 min., 20 sec.
Bi-hong is a chef in a Chinese restaurant called Shaolin and he is one of the few who choose to stay in the reconstruction district of Sangdo 4 dong. He witnesses a hit-and-run of an old lady who collects trash in the neighborhood and chases the bad guy.
Package discount (applies to New York Asian Film Festival programs at Asia Society):
Buy 3 tickets for 3 unique programs (or more) in one transaction to receive $1 dollar off each ticket. In-person or phone purchase (212-517-2742) only.
Check out the Asia Society's New York Asian Film Festival line-up.
Check out the complete schedule of New York Asian Film Festival (June 24-July 14). For up-to-the-minute Festival updates, visit: www.facebook.com/NYAFF.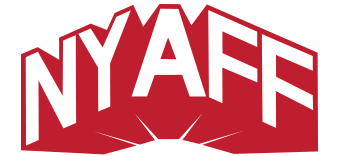 Event Details
725 Park Avenue, New York, NY
Online ticketing is now closed for this program. Tickets are available for purchase in-person. $8 Asia Society members; $10 seniors and students w/ID; $12 nonmembers. Package discount available. Check details on the left.

Add to Calendar
20140711T223000
20140712T004500
UTC
Asia Society: Korean Short Film Madness
725 Park Avenue, New York, NY
---