Anthony Dodge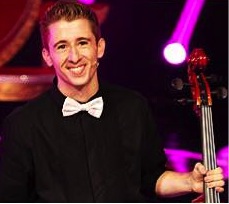 Anthony Dodge is an avid learner of Chinese and lover of Chinese culture. In 2013, Anthony represented the United States in the 12th Chinese Bridge Global Chinese Competition for college students, where he won first prize and placed as one of the top 10 students in the world. Anthony, a winner of the Instrumentalist Magazine Musicianship Award, has played the cello for 15 years and recently started learning to play the erhu. Throughout his time in China, he enjoyed learning from
and playing with friends and teachers from many of the 20 different provinces that he visited.
In addition to his love of music, Anthony has a passion for education. By far the most rewarding part of his time in China was teaching English to underprivileged children in the countryside of Anhui and Henan. Currently an associate at PwC in New York City, he plans on attending the MBA program at Peking University and pursuing a career in education in China in the future.