#TBT: In 1982, Japanese Sixth Graders Star in Asia Society Documentary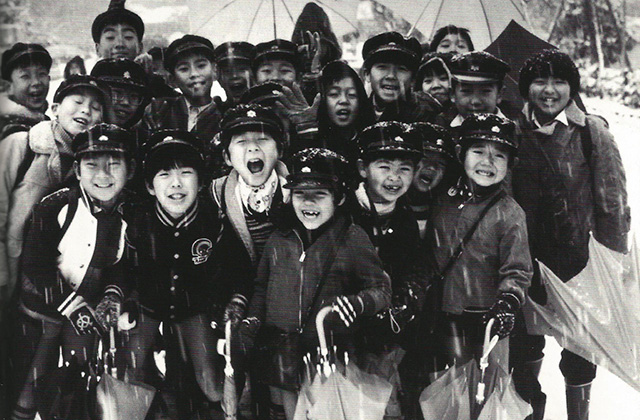 Scene from a 1982 Asia Society documentary series on Japanese sixth graders. (Asia Society)
In the 1980s, Asia Society's education department produced several VHS documentaries depicting the lives of students in Asia, which were used as teaching aids in Western classrooms. The first and most popular of these was the 1982 12-part series Video Letter from Japan showing the daily lives of Tokyo sixth graders. It was viewed by an estimated 4 million American, European, and Australian students throughout its run. 
In viewing the tapes, American students were reportedly surprised that Japanese take off their shoes before entering school and that they give their classroom a thorough hand-scrubbing at the end of the day. But other segments showed just how similar children in both cultures could be. While watching footage of Japanese students playing "samurai and ninja" on the playground, observers "got the feeling American kids wanted to jump right in and play, too."
Each week for "Throwback Thursday" (#TBT), we'll reach into our archives to find a photo from the organization's nearly 60-year history. Some photos will feature important moments, some will feature important people, and others still will just be photos we love. Do you have an Asia Society photo you'd like us to consider including in this series? Please email the photo and any related details to photos@theasiablog.org (we regret that we won't be able to respond directly to each inquiry).