'Shared Threats' Can Keep U.S.-China Conflict at Bay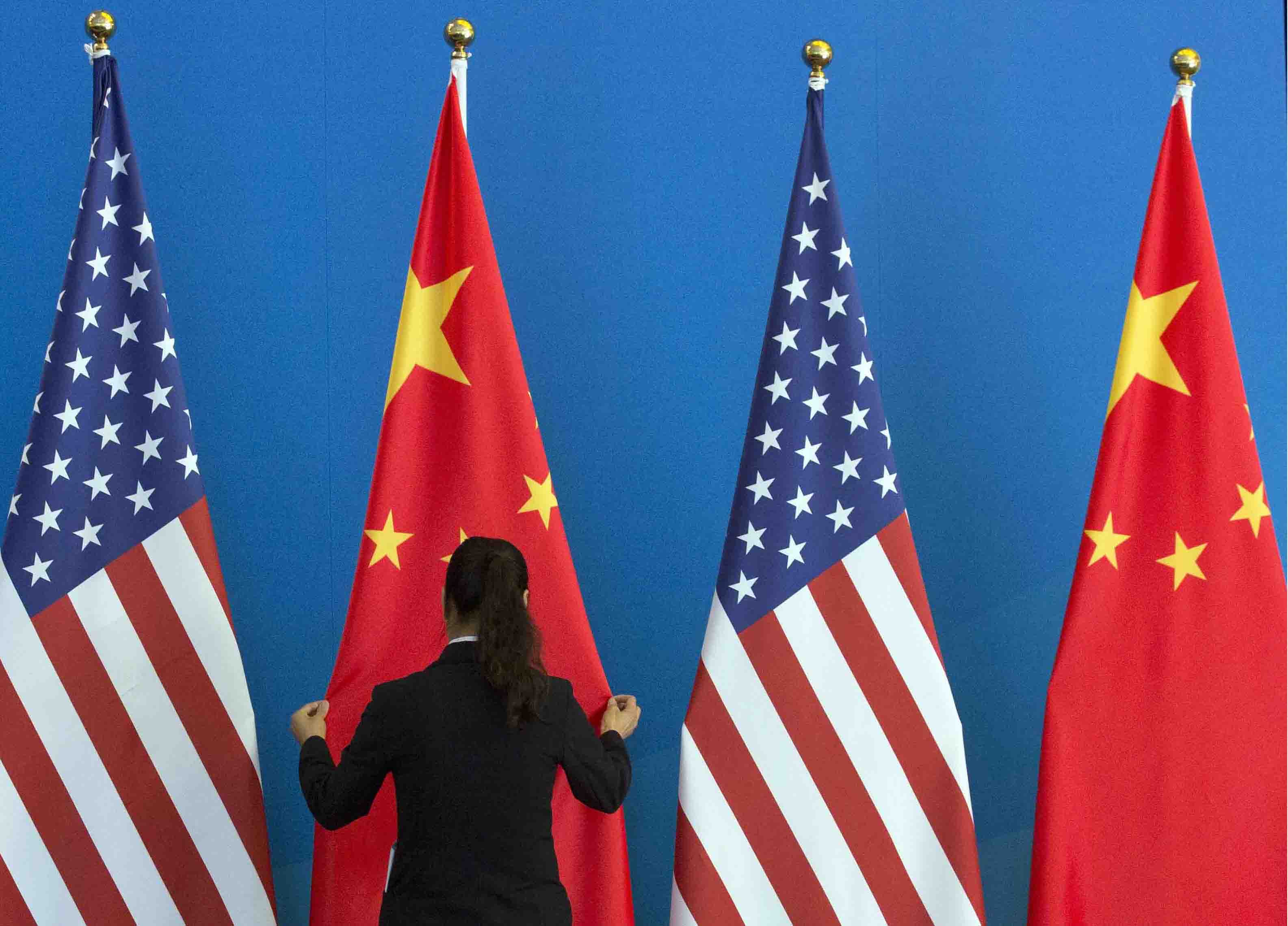 Panelists at the Asia Rising event say that mutual development and destruction are a reason the U.S. and China will avoid conflict. (Ng Han Guan/AFP/Getty Images)
Though the rise of China as an economic and political global power has already had a profound effect on international affairs, its continued climb has also resulted in widespread concern of inevitable conflict with its western counterpart, the United States, falling into a "Thucydides Trap" — a term used to describe the inescapable war between a rising power and an established power.
In an op-ed titled "Thucydides Trap? Prospects better than they look," for Singporean newspaper The Straits Times, professor Chan Heng Chee, chair of the Lee Kuan Yew Centre for Innovative Cities at the Singapore University of Technology and Design, and an Asia Society trustee, writes that while concern over a U.S.-China clash is palpable, the outlook may not be as grim as many may think.
"China has reiterated in many forums that it is not fundamentally challenging the U.S.," Chan writes. "I think it means it."
Chan's piece was a summary of sorts of recent high-level talks in Singapore, entitled Asia Rising and Our Shared Future, organized by Asia Society and the S. Rajaratnam Endowment. The meetings gathered diplomats, business leaders, and other notable analysts from the Asia-Pacific region.
Chan singled out the words of one attendee, professor Graham Allison of Harvard University's Kennedy School of Government, who said the two economic giants are faced with "shared threats and shared opportunities" like climate change, nuclear war, and terrorism, which will likely mitigate direct conflict between the China and the U.S.
"The fear of chaos in international financial and monetary markets would be another instance when both the U.S. and China would want to put their heads together," Chan added.
Nevertheless, Chan says that China won't be satisfied merely being a power within the constraints of the American-made international standards — one example being China's steadfast claims on the South China Sea despite international criticism and looming American presence in the region amid its "Asia pivot."
"The breathtaking growth of China as an economic power took place under the American-led world order," Chan writes. "But China wants its new reality and status acknowledged. Finding that new balance is the challenge of the times."
Click here to read the full article.