Asia Abridged Podcast: What Will Iran Do if Trump Nixes the Nuclear Deal?
In this podcast short, Iranian Foreign Minister Javad Zarif discusses relations with the U.S. and the prospects of its withdrawal from the nuclear deal.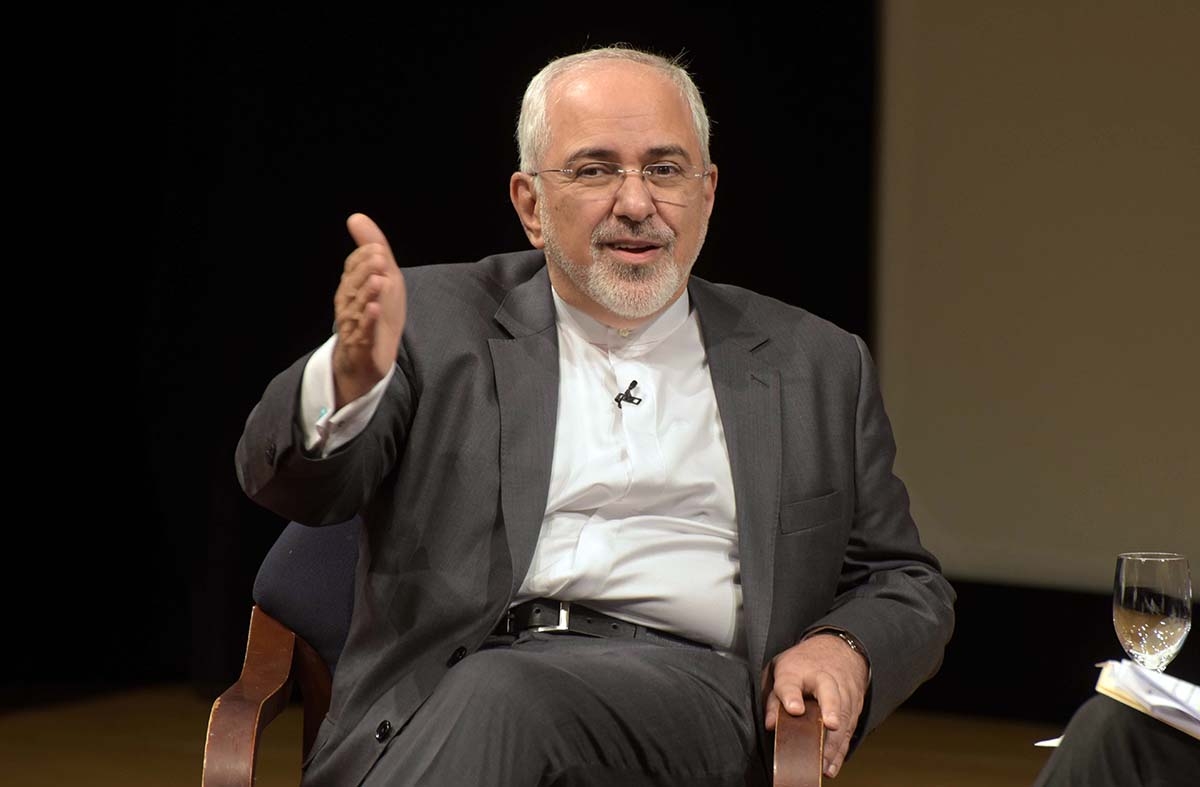 Iranian Foreign Minister Javad Zarif speaks at Asia Society in New York on September 27, 2017. (Elsa Ruiz/Asia Society)
Subscribe in iTunes ∙ RSS Feed ∙ Download ∙ Full Episode Archive
Update: On October 13, President Trump announced that he will not re-certify Iran's compliance with the nuclear deal. This means the U.S. Congress will have 60 days to decide whether or not to re-impose sanctions on Iran lifted as part of the deal. If Congress fails to act, it will leave the terms of the agreement in tact.
On the campaign trail, Donald Trump vowed, if elected, to withdraw the United States from three major international agreements: the Trans-Pacific Partnership (TPP), the Paris climate agreement, and the Iran nuclear deal. Since assuming the presidency, he's followed through on the first two and has strongly hinted that he may soon deliver on the third. Iranian Foreign Minister Mohammed Javad Zarif, who was instrumental in negotiating the 2015 nuclear deal with then-U.S. Secretary of State John Kerry, has condemned Trump's threats to pull out of the deal as well as the president's recent characterization of Iran as a "corrupt dictatorship." In this episode of Asia Abridged, Zarif discusses the U.S.-Iran relationship, Trump, and what will happen if he tries to kill the nuclear deal.