AsiaFest 2017
VIEW EVENT DETAILS
Parking | Volunteering | Membership Special | Sponsorship & Support
| About Asian Pacific American Heritage Month
Celebrate Asian Pacific American Heritage Month with AsiaFest, Asia Society Texas Center's annual family event featuring community performances, fusion cuisine, creative activities, local vendors, and more!
Co-Chairs: Teri and Jeffrey Lee
Follow us on social media and share your photos with us:
Facebook: @AsiaSocietyTexas | #AsiaFestTX
Instagram and Twitter: @AsiaSocietyTX | #AsiaFestTX  
Volunteering
Become a part of the fun by volunteering for AsiaFest! Asia Society is looking for volunteers to assist at the Information Desk, on stage, and in the family activity areas, gallery, and parking lot. We have three shifts: 9:30 am–12:30 pm, 12:15–3:15 pm, and 3:00–6:00 pm.
To volunteer for the event, please fill out this online form. For more information, contact PPass@AsiaSociety.org or 713.496.9915.
Membership Special
In celebration of AsiaFest and Asian Pacific American Heritage Month, enjoy 20% off all memberships purchased May 13 through May 15! Sign up by visiting Visitor & Member Services or entering promo code ASIAFEST online.

Asia Society members receive FREE gallery admission and discounted tickets to 100+ programs throughout the year.
Fusion Food and Snacks

Food trucks representing the Bayou City's culinary diversity will be lined up along Southmore Boulevard. 

Friohana Shave Ice
Ripe Cuisine
D'Lish Curbside
Offbeat Eatz
Wokker Texas Ranger
It's A Wrap
The Grove Donut Truck
Tila's Tacos
Community Demonstrations and Performances

Festival Lawn Stage (Outdoors)

10:30 am
.
11:30 am
12:30 pm
1:30 pm
.
2:30 pm
4:30 pm
5:30 pm
.

Filipino Cultural Dances
by Filipino Young Professionals
Avantica Academy of Odissi Dance
Tai Chi Demonstration with Henderson Smith
Korean Folk Dance and Tae Kwon Do Demonstration from The Korean Art Company
Kamishibai by the Consulate General of Japan
Iranian Youth Dancers by Iranian Culture Foundation
Escrima Martial Art Demonstration
by Bahala Na Martial Arts Association

The Brown Foundation Performing Arts Theater (Indoors)

11:00 am
.
12:00 pm
1:00 pm
2:00 pm
3:00 pm
4:00 pm
5:00 pm

Taiwanese Puppet Show
by The Taiwanese Heritage Society
North American Chinese Youth Orchestra
Viet Wave Music
Chinese Dance by J&H Dance School
Bollywood Performance by Infused Performing Arts
Chinese Dance by the Oriental Arts Education Center 
Indian Dance by Anjali Center for Performing Arts
Games, Activities, and Community Stations

Enjoy fun games and crafts in our Family Activity Zone. Please check back in the coming weeks for updates.

Chinese Character-Matching
Chopstick Pick-up Games
Dragon Boat Crafts
Ebru Painting, Coloring Activities, Art Displays, and Henna by Islamic Arts Society
Filipino Games, Crafts, and Dance Demo by Filipino Young Professionals
Giant Sudoku
Harris County Public Health Information and Giveaways
Ikebana International Display 
Kamishibai and Cultural Display
Kite-making
Origami by Max Nguyen/Asia Pacific
American Heritage Association
Poi Rākau (Traditional Maori Game)
Rangoli and Sari-tying Demonstration by India Cultural Center
Year of the Rooster Craft by Society of Asian Scientists and Engineers
Vendors

Shop jewelry, clothing, and handmade goods from the many local vendors on-site. Vendors wishing to participate in AsiaFest 2017 can download our vendor application form here.

Art, Handmade Gifts, and Decor

Balushka Paper Floral Artistry
Clay Flower Lady
Malucasart
Taiwanese Heritage Society of Houston

Beauty and Skincare Products and Services

Atomy Center
Rosehip Essentials

Clothing, Jewelry, & Accessories

Chic Colors
Earthredz, LLC
Ethnic Rootz
Fabspirit/SA Creative Design
Diversity Clothing Co.
Heirloom Treasures
Longitude Lane
Sachi Creation
Twilight Imports, LLC
YingSilver

Food, Drink, and Produce

Big Creek Farms
Dumpling Haus
Gingersnaps, Etc./The Center
Made from Scratch
Nothing Bundt Cakes
PopCart Handmade Ice Pops
TeaCiti

 
Exhibitions

Louisa Stude Sarofim Gallery (2nd floor): Featuring works by 16 Japanese artists, including rare wall-hung installations and works never before seen in Houston, Modern Twist: Contemporary Japanese Bamboo Art both engages and educates audiences about a vibrant cultural art form.

Fayez Sarofim Grand Hall (1st floor): Contemporary artist Sangram Majumdar emphasizes shared points of connection between seemingly disparate cultures. His paintings are layered with a range of historical references that are lost and recovered as the images unfold.
Parking and Access
Paid parking for AsiaFest is available in the Asia Society Texas Center parking lot across from the building on Southmore. For additional details about accessing the Museum District including Metrorail, cabs, and more parking options, please visit the Houston Museum District website.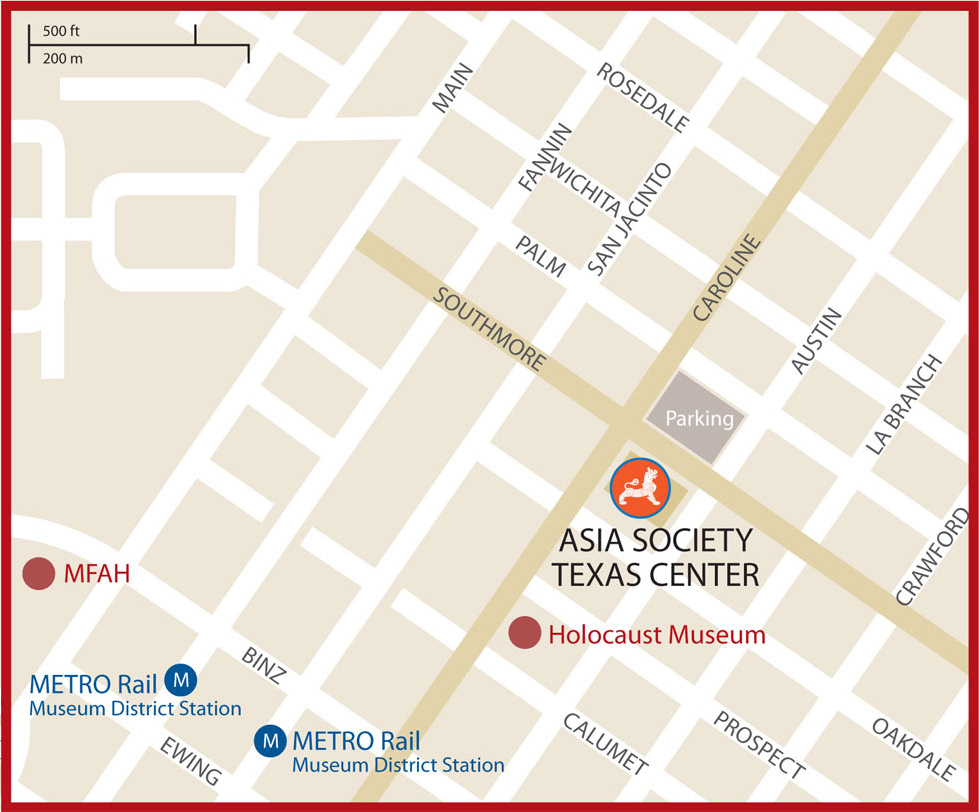 About Asian Pacific American Heritage Month
Asian Pacific American Heritage Month celebrates Asians and Pacific Islanders. The month of May was chosen to commemorate the immigration of the first Japanese to the United States on May 7, 1843, and to mark the anniversary of the completion of the transcontinental railroad on May 10, 1869. The majority of the workers who laid the tracks were Chinese immigrants.

Back to top »
Sponsorship & Support
AsiaFest is free and open to all. To sponsor this program, please fill out and return this sponsorship form. For questions, please contact Jenni Rebecca Stephenson, Director of Institutional Giving, at 713.496.9909 or JStephenson@AsiaSociety.org.
Benefactor Level Sponsorship

Ambassador Level Sponsorship

Teri and Jeffrey Lee
President Level Sponsorship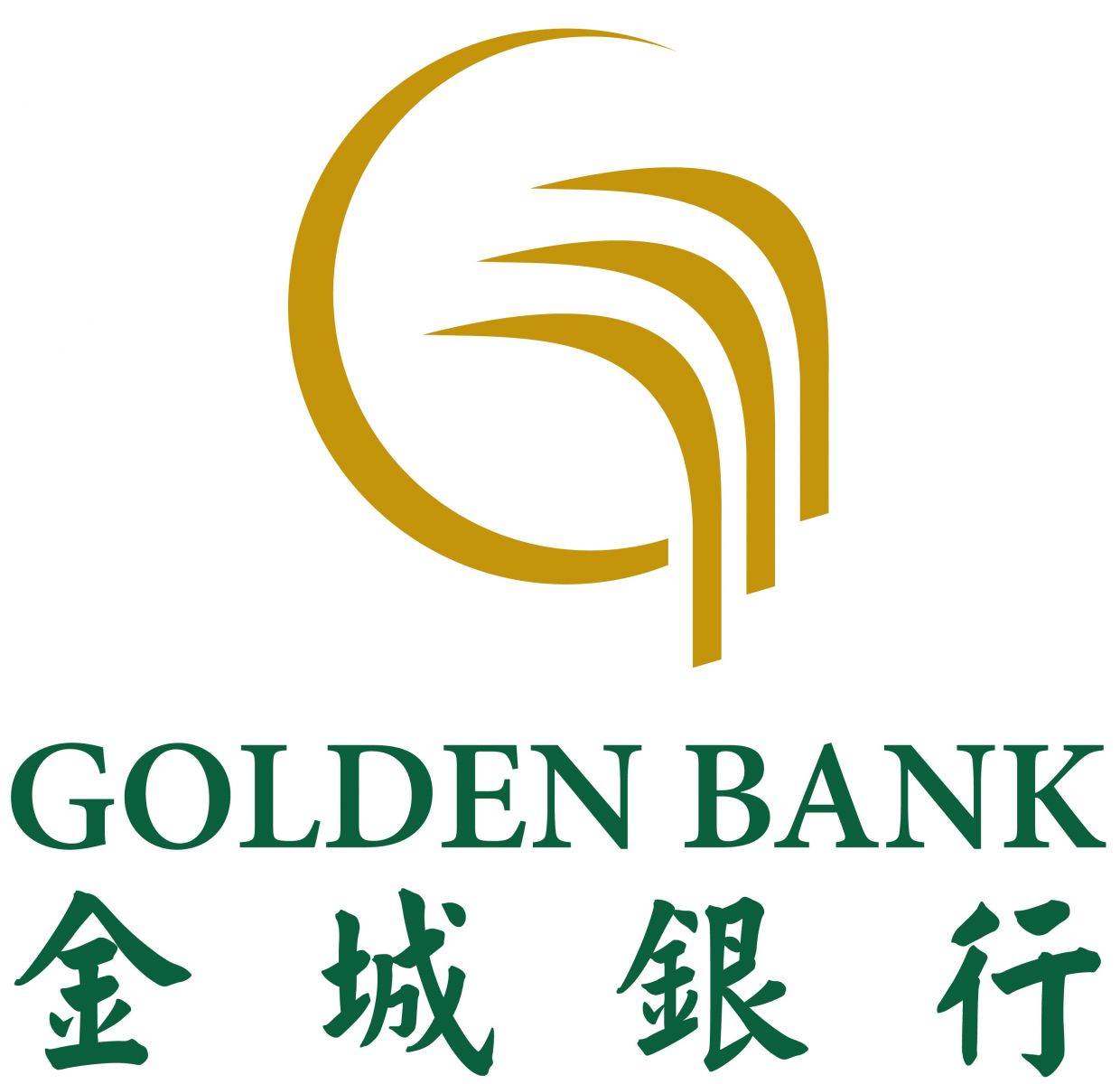 J.D. Joyce
Dr. Cybele Woon
Mike Calvert Toyota
Taiwanese Heritage Society of Houston
Total Home Care, Inc. 
Event Details
1370 Southmore Blvd Houston, TX 77004 713.496.9901
Free and open to the public

Add to Calendar
20170513T150000
20170513T230000
UTC
Asia Society: AsiaFest 2017
1370 Southmore Blvd Houston, TX 77004 713.496.9901
---
Planning to attend? Tell your friends on Facebook!
Join the Facebook Event »