In Images and Video, Visualizing China's Environmental Crisis
January 26th, 2015 by Eric Fish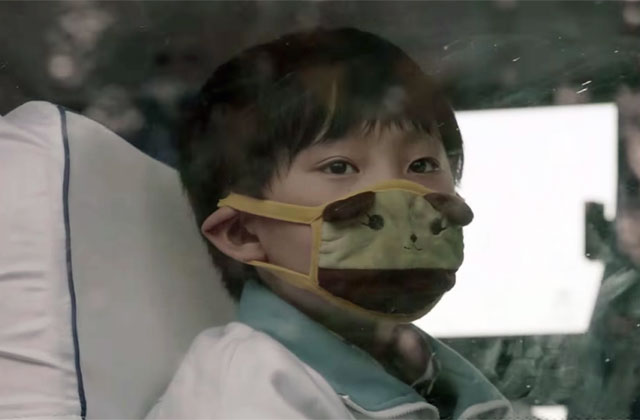 A screen grab from Jia Zhangke's recent short film 'Smog Journeys.'
One of the biggest challenges in addressing environmentally destructive activities is simply getting people to recognize them. For most, these issues take a back seat to more immediate day-to-day concerns, even when the effects are literally seeping into every nook, cranny and lung.
In a short film entitled Smog Journeys released last week by Greenpeace East Asia, renowned Chinese director Jia Zhangke depicts families in Beijing and coal-rich Hebei province quietly grappling with the effects of China's omnipresent smog. From rural laborers continuing to work through respiratory illness, to kids riding the bus to school in facemasks, the film illustrates how many Chinese have complacently adapted to life without clean air.
As China's economy has rapidly expanded, many forms of environmental degradation have kept pace. Yet public attention has struggled to keep up. Some activists, photographers, and directors like Jia have tried to narrow this gap with visual illustrations that drive home the scope and cumulative effects of this degradation. Here, we've pulled together five other attempts to elucidate China's dire environmental issues.
A Photo a Day ...
Beijing resident Zou Yi also sought to highlight air pollution when he began taking photos of a distant building from the same location every day, saying "data and theories are too abstract, but pictures can give a much more vivid impression." After one year of aggregated photos, one gets a sense of how precioius "blue sky days" are for Beijingers. If you enjoy Zou's work, check out China Air Daily, which goes beyond Beijing to include Shanghai, Guangzhou, and for comparison, New York and Phoenix.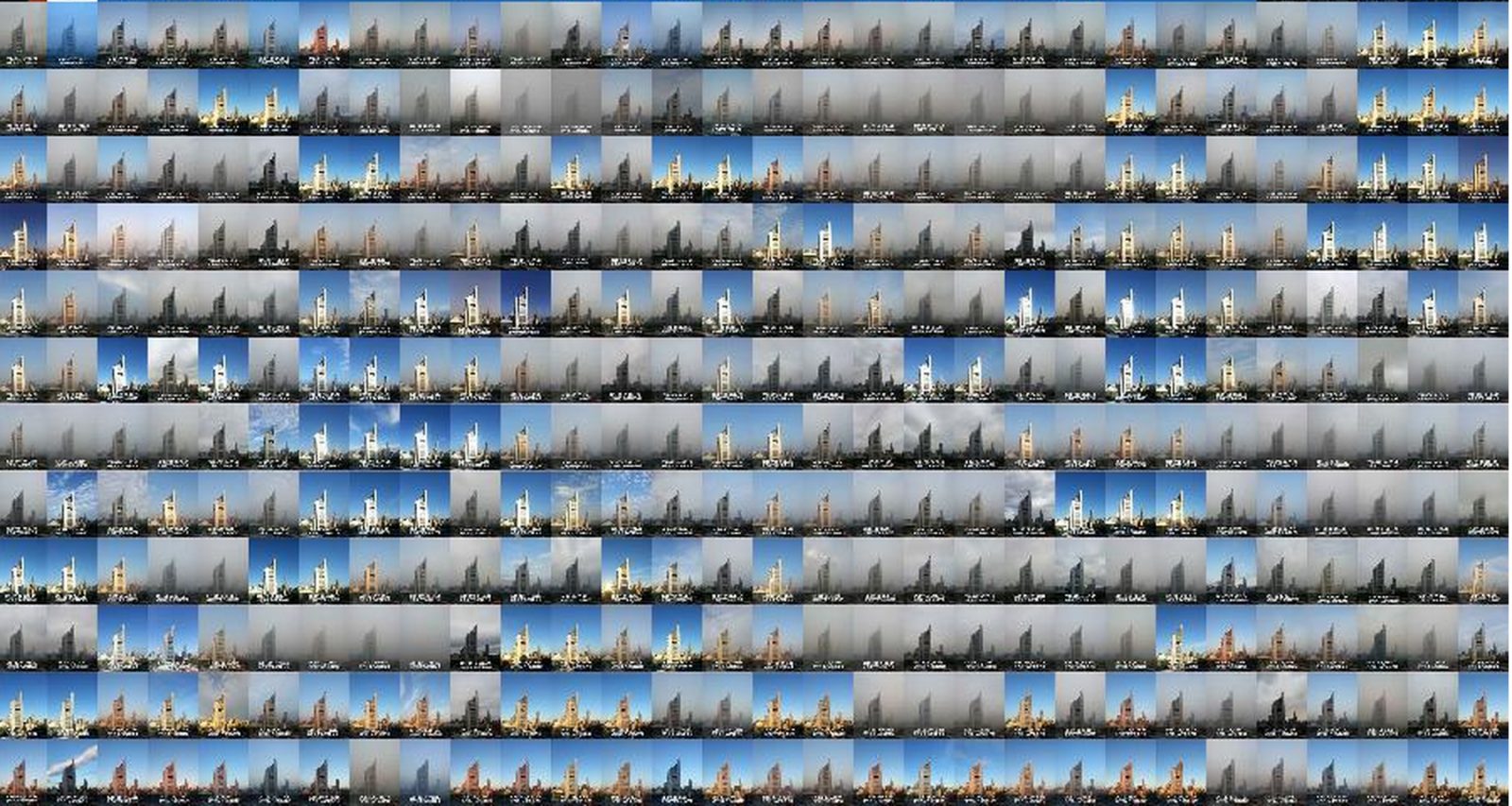 Yangtze River Nightmare
But air quality is far from China's only environmental problem. In this three-minute video, photographer Yang Yong explores how massive dam projects, mining, and pollution are destroying the ecosystem of China's upper Yangtze River.
Black Lungs
China's torrid economic growth over the past few decades has mostly been powered by coal, which still accounts for some 70 percent of the country's energy needs. This video, produced by Asia Society's China Green initiative, looks at the people on the front lines keeping that coal burning. While the black dust has fueled development, it's also left behind an environmental and public health catastrophe.
Cancer Villages
While close up images leave powerful impressions, sometimes a big picture is needed to appreciate the scope of an environmental problem. This interactive map, created by environmentalist Deng Fei, documents confirmed "cancer villages" across China, where various forms of water, air and soil pollution have left abnormally high cancer rates (click pins for the story of each village).
Receding Glaciers
Some environmental issues within China's borders serve as ominous bellwethers for problems facing the entire world. In this video, produced in 2010 for Asia Society's exhibition Rivers of Ice: Vanishing Glaciers of the Greater Himalaya, mountaineer David Breashears shows how he retraced the footsteps of legendary Everest climber George Mallory. While surveying the mountain, Breashears brought along pictures from Mallory's 1921 exhibition, seeking to recreate images from the same locations. When held side-by-side, they illustrate how climate change has caused glaciers to retreat, and they give a bleak preview of the water and food shortages that millions downstream will soon face.
---