2007 Bernard Schwartz Fellows
The 2007 Bernard Schwartz Fellows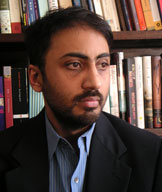 Sadanand Dhume is a journalist and writer with a longstanding interest in Asia. My Friend the Fanatic, his book on the rise of radical Islam in Indonesia, will be published in the summer of 2008.
As a former Indonesia correspondent of the Far Eastern Economic Review (FEER) and the Asian Wall Street Journal in Jakarta, Sadanand covered Indonesia's economics, politics, and society. Before that he was the New Delhi bureau chief of FEER.
Sadanand has also written for the Wall Street Journal, YaleGlobal, Foreign Policy, and Harvard International Review, among others. He has worked as an associate producer for MSNBC on the Internet and as a journalist in New Delhi and in Santiago, Chile. He has been interviewed by the BBC, VOA, and CNBC Asia, and has spoken about political Islam, Indonesia, and India at Princeton University, Yale University, and at various think tanks in America, Asia, and Australia.
Sadanand holds a master's degree in international relations from Princeton University's Woodrow Wilson School, a master's degree from Columbia's Graduate School of Journalism, and a bachelor's from Delhi University. He is based at the Asia Society's Washington Center, where he writes mainly about political Islam and economic development in Asia.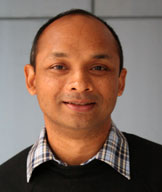 Pramit Pal Chaudhuri is the Foreign Editor of the Hindustan Times and a leading figure in Indian policymaking circles. He was previously an editorial writer for the Telegraph and the Statesman of Calcutta.
Pramit has a BA in history from Cornell University. More recently, he was a Hubert H. Humphrey Fellow at the University of Maryland - College Park; media fellow at the Fletcher School of Law & Diplomacy; South Asia fellow at the Henry Stimson Centre in Washington DC, and a Visiting Fellow at Cornell University's South Asia department. He is a member of the Mont Pelerin Society, the Liberty Institute of New Delhi and the Aspen Institute Italia.
Pramit has written widely on India's foreign and international economic policies. He is a regular talking head on Asian television and radio stations. This year he has spoken at the Aspen Institute World Economy Conference, the Centre of Independent Studies annual consilium in Australia and at Singapore's Institute for Southeast Asian Studies.
Pramit is based in Asia Society's New York headquarters. The focus of his work will be US-India relations, India's role in a globalizing world, and the role of technology and innovation in the new Asia.
Current Bernard Schwartz Fellows
2009 Bernard Schwartz Fellows
2008 Bernard Schwartz Fellows