Fighting Climate Change in the Asia-Pacific Through Markets and Finance
VIEW EVENT DETAILS
The Asia-Pacific region is the leading engine of global growth, and now accounts for more than half of global greenhouse gas emissions. Asia-Pacific countries are emerging leaders in clean technology, energy efficiency, and innovative policies that are driving a sustainable future. They are also home to growing pools of capital, much of which must be steered toward the climate challenge to avoid unmanageable global temperature increases. These trends give the region an outsized ability to affect the global fight against climate change.
This high-level panel will explore the market tools and financial instruments being deployed to respond to climate change in the Asia-Pacific. It will focus on the growing capital expenditures in sustainable development, and the emerging role of carbon pricing as a tool for reducing emissions in an efficient and cost-effective way. The event will also serve to launch the Asia Society Policy Institute report, Roadmap to a Northeast Asian Carbon Market, and discuss how growing regional cooperation is essential for achieving the goals laid out in the Paris climate change agreement.
To register for this event or if you have any questions, please email your name, title, and affiliation to PolicyInstitute@asiasociety.org.
SPEAKERS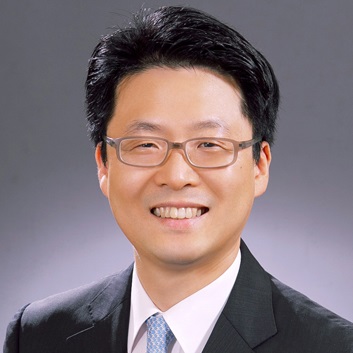 Suh-Yong Chung is Associate Dean and Professor at Korea University. As an expert on climate change and sustainable development, Professor Chung has published numerous articles and monographs including Post 2020 Climate Change Regime Formation (Routledge, 2013). Currently, he is a Member of the Policy Advisory Board of the South Korean Ministry of Foreign Affairs, Director of the Institute of UN Affairs of UNA-Korea, and a Member of the Expert Committee of the Presidential Advisory Council on Science and Technology. Previously, he was a Member of the Council of Global Green Growth Institute, a Member of the Presidential Committee on Green Growth, and Vice Chair of the Compliance Committee of the UN Basel Convention. He was also a Visiting Faculty member of Science Po in Paris. Professor Chung holds degrees in law and international relations from Seoul National University, Stanford Law School, and the London School of Economics.
Naoko Ishii is the CEO and Chairperson for the Global Environment Facility (GEF). Previously, Ms. Ishii was the Deputy Vice Minister of Finance of Japan, where she was responsible for Japan's international financial and development policies, and for its global policies on environmental issues such as climate change and biodiversity. She led the Japanese delegation at the Transition Committee for designing the Green Climate Fund, and has served on several international assignments, including at the World Bank and the International Monetary Fund. She has also taught sustainable development and environment at Keio University and published numerous papers and several books.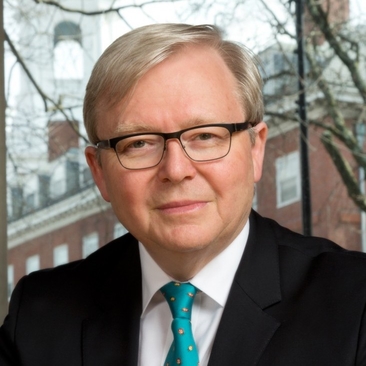 The Hon. Kevin Rudd (Chair) is President of the Asia Society Policy Institute. He served as Australia's 26th Prime Minister and as Foreign Minister. Mr. Rudd recently led a review of the UN system as Chair of the Independent Commission on Multilateralism. He is a Distinguished Fellow at Chatham House in London, a Distinguished Statesman with the Center for Strategic and International Studies in Washington, and a Distinguished Fellow at the Paulson Institute in Chicago. He is proficient in Mandarin Chinese, serves as a Visiting Professor at Tsinghua University in Beijing, and co-chairs the World Economic Forum's China Global Affairs Council.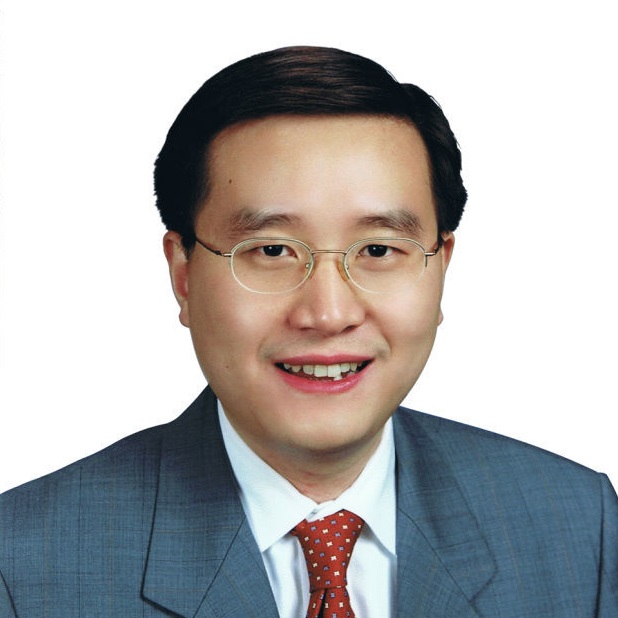 Alex Zhang is Executive Director of Eco Forum Global (EFG), an international platform to promote sustainable development and to build eco-civilization. Previously, he had extensive working experience in professional services across consulting, investment banking, and private equity industries including Bain, Goldman Sachs, Merrill Lynch, Prudential Securities, and UBS. Mr. Zhang received his BA in Economics from Columbia College Columbia University, and his MBA from Harvard Business School. He is also an East Asia Advisory Board member of Columbia University, and a Global Executive Committee member of the International Council for Local Environmental Initiatives.

Event Details
The Choate Room, Carnegie Endowment for International Peace, 1779 Massachusetts Ave, NW, Washington, DC 20036
To register for this event, please email your name, title, and affiliation to PolicyInstitute@asiasociety.org

Add to Calendar
20160929T140000
20160929T153000
UTC
Asia Society: Fighting Climate Change in the Asia-Pacific Through Markets and Finance
The Choate Room, Carnegie Endowment for International Peace, 1779 Massachusetts Ave, NW, Washington, DC 20036
---