Samita Sinha
b. 1978 in New York, NY, United States of America

Working in New York, NY, United States of America

On view starting June 3, 2021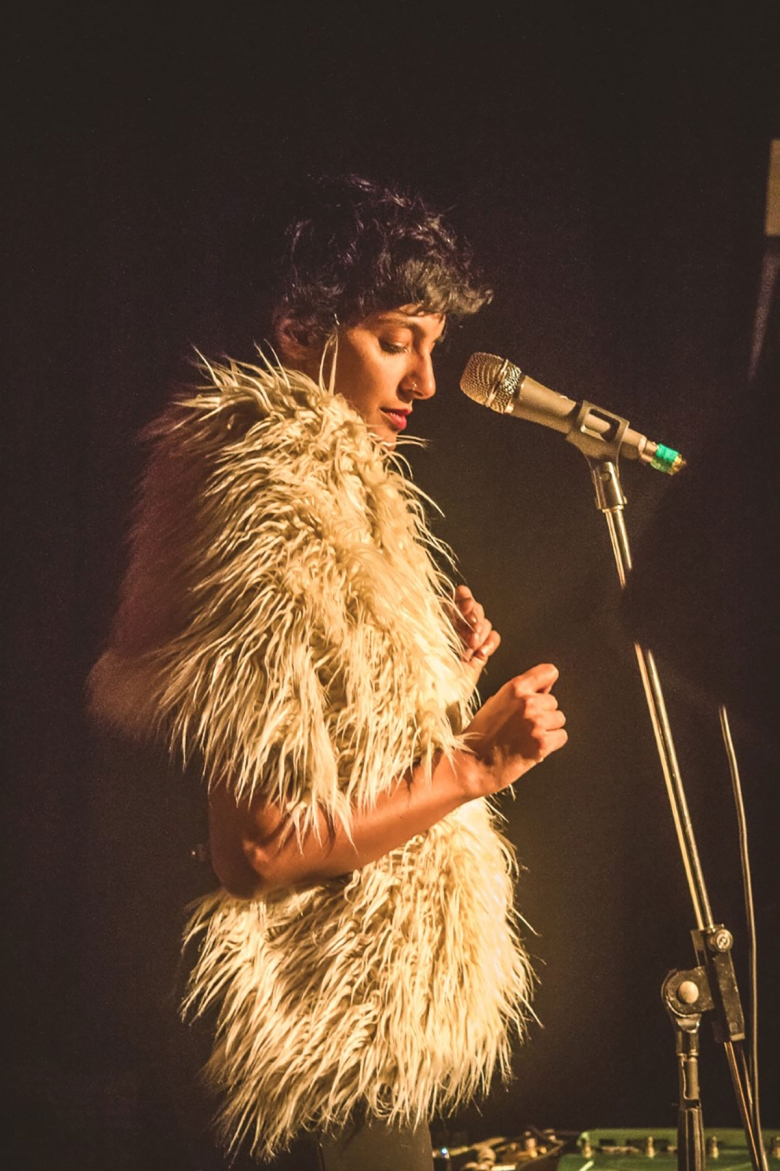 Samita Sinha, Live trio performance by Tongues in Trees (Samita Sinha, Sunny Jain, and Grey Mcmurray) in Montreal, 2016. Courtesy of the artist. Photograph by: Yanissa Grand-Pierre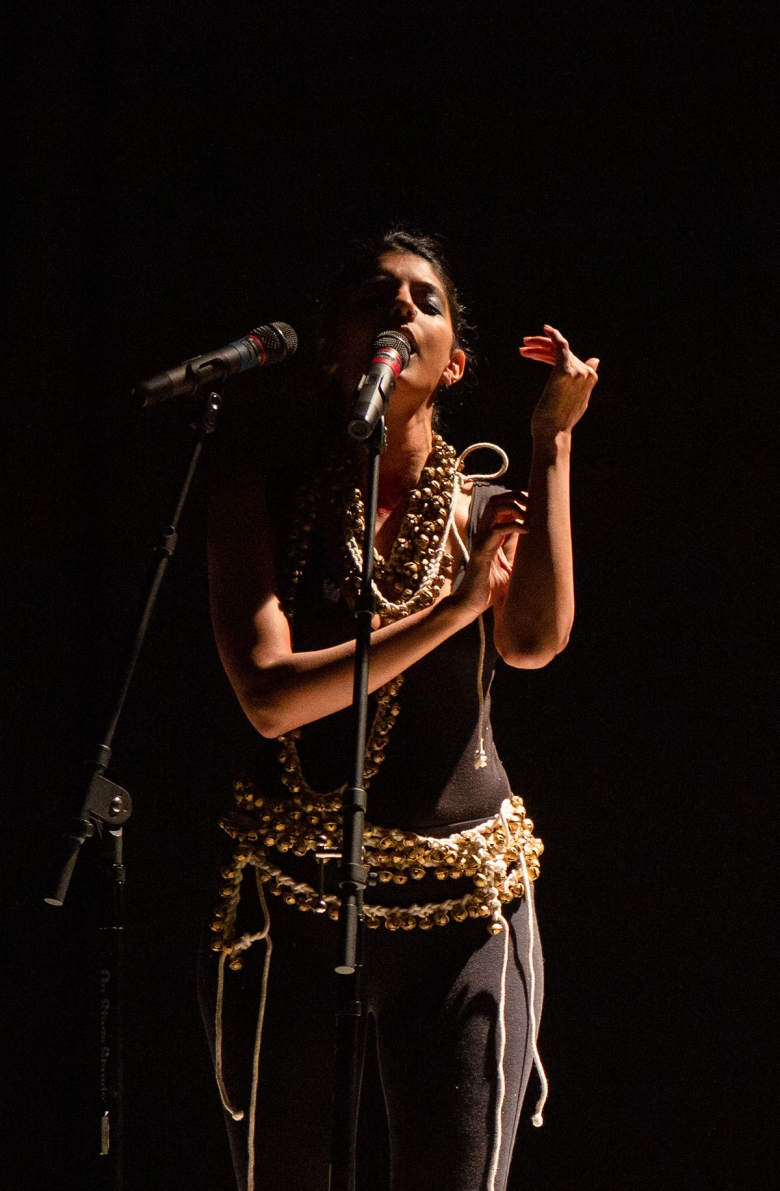 Samita Sinha, Kaalo Jol, 2019. Live solo and duo work with Sunny Jain and Grey Mcmurray. With recreated sound by Peter Born. Spatial advising by Sunil Bald. Courtesy of the artist. Photograph by: Julia Discenza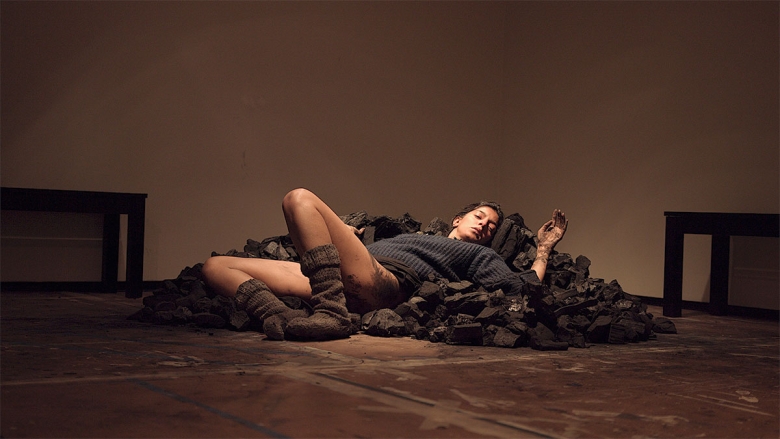 Samita Sinha, This Ember State, 2018. Performed at Asia Society, 2018. Courtesy of the artist. Photograph by: Dean Moss 
 
The artist and composer Samita Sinha draws upon experimentation and tradition to create new forms of performance using voice, body, sound, and space. Sinha combines her training in North Indian classical music with embodied practices both ancient (such as qigong and Baul singing) and contemporary. She has long explored sound as a bodily material by distilling compositions and elements of Hindustani (North Indian) raga to create a language of fragments. The artist received an MFA in music/sound from Bard College, Annandale-on-Hudson, New York, in 2010 and a BA in literature from Yale University, New Haven, in 2000.
Tear, 2021, was commissioned by Asia Society Museum, New York, for the inaugural Asia Society Triennial: We Do Not Dream Alone.
Supported by The Andrew W. Mellon Foundation.
Events
Related