'Asia Society in Queens' Series Brings Free Programs to New York's Most Diverse Borough
NEW YORK—September 14, 2015. Asia Society and Queens Library recently announced an unprecedented collaboration. The Asia Society in Queens series will bring some of Asia Society's top-tier arts, culture, and policy programs to Queens Library at Flushing.
The initiative will present free programs to Queens Library patrons, and introduce Asia Society to new audiences. Queens is the world's most ethnically diverse urban area in the world and the heart of the Asian American community in New York City.
The first installment of the Asia Society in Queens series runs from September – December 2015 and includes four programs. The initiative is part of larger partnership between Asia Society and Queens Library. The two organizations are also exploring collaborations in after-school education, and arts education.
Following is a list of events. For details and updates, visit AsiaSociety.org/New-York/Events.
---
Monday, September 21, 2015 from 6:30 p.m. to 7:30 p.m.
Visualizing China's Pollution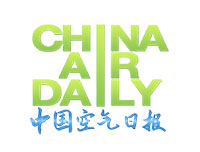 In China, air pollution remains a major—and literally visible—problem that shows no signs of going away, except when Beijing shuts down industry for events such as the military parade, and the Olympic Games. Launched in 2012, the website China Air Daily publishes near real time snapshots of the sky in Beijing, Shanghai, Guangzhou and, for comparison, New York City and Phoenix. The project—produced with Asia Society's Center on U.S.-China Relations—provides a visual record of air quality and pollution in China's main cities.
Michael Zhao, creator of China Air Daily, will discuss his work as a multimedia journalists focused on environmental issues in China.
---
Wednesday, October 21, 2015 from 6:30 p.m. to 7:30 p.m.
Philippine Gold: Treasures of Forgotten Kingdoms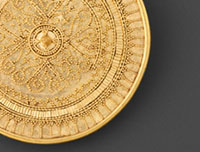 Before the Spanish colonized the Philippines, little-known kingdoms flourished in the region. Philippine Gold: Treasures of Forgotten Kingdoms, on display this fall at Asia Society, showcases recently excavated objects that highlight the unprecedented creativity, prosperity and sophisticated metalworking tradition of the precolonial period.
Dr. Adriana Proser will discuss these stunning gold treasures from the Philippines that are not only historically signifi cant, but which demonstrate a rich cultural heritage.
---
Wednesday, November 4, 2015 from 6:30 p.m. to 7:30 p.m.
Author event: The Forbidden Game: Golf and the Chinese Dream 
Award-winning journalist Dan Washburn discusses of his recent book, The Forbidden Game: Golf and the Chinese Dream, which uses the politically taboo topic of golf to paint what critics have called "an illuminating portrait of modern China." The Forbidden Game follows the lives of three men intimately involved in China's bizarre golf scene, where new golf courses are at once banned and booming. Washburn, who lived in China from 2002 to 2011, spent more than seven years researching and writing the book described as "strikingly original" by The Wall Street Journal and "gripping" by The Economist. The Forbidden Game was named one of the best books of the year by The Financial Times.
Washburn will be in conversation with Brendan I. Koerner, the Queens-based author of the critically-acclaimed The Skies Belong to Us: Love and Terror in the Golden Age of Hijacking and Now the Hell Will Start: One Soldier's Flight from the Greatest Manhunt of World War II.
---
Wednesday, December 2, 2015 from 6:30 p.m. to 7:30 p.m.
Author Event: China's Millennials: The Want Generation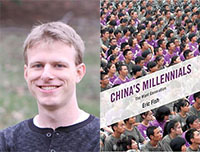 Journalist Eric Fish discusses his first book, China's Millennials: The Want Generation, which profiles Chinese youth from around the country and how they are navigating the education system, the workplace, divisive social issues and a resurgence in activism. Brought up with lofty expectations, China's Millennials have been accustomed to unprecedented opportunities on the back of an economic boom. But today, China's growth is slowing and its demographics rapidly shifting, with the boom years giving way to a painful hangover.
Fish, a millennial himself, first moved to China in 2007, where he taught Chinese university students and then earned his master's degree at Tsinghua University. Through his time both teaching and studying, he became drawn to the stories of young Chinese who were coming of age.
---
About Asia Society
Asia Society is the leading educational organization dedicated to promoting mutual understanding and strengthening partnerships among peoples, leaders and institutions of Asia and the United States in a global context. Across the fields of arts, business, culture, education, and policy, the Society provides insight, generates ideas, and promotes collaboration to address present challenges and create a shared future.
Founded in 1956 by John D. Rockefeller 3rd, Asia Society is a nonpartisan, nonprofit institution with headquarters in New York, centers in Hong Kong and Houston, and offices in Los Angeles, Manila, Mumbai, San Francisco, Seoul, Shanghai, Sydney, and Washington, DC.
About Queens Library
The Queens Library serves 2.3 million people from 62 locations plus seven Adult Learning Centers and two Family Literacy Centers. It circulates among the highest numbers of books and other library materials in the country.