Asia Society Policy Institute Launches New Policy Commission on Asian Institutional Architecture
Leading Policy Experts from Asia and the U.S. Join Commission to Explore How Regional Institutions in the Asia-Pacific Can Better Manage Emerging Security Threats.
NEW YORK, June 10, 2015 — The Asia Society Policy Institute (ASPI) is launching a new initiative to strengthen regional institutions in Asia by recommending mechanisms for managing tensions and security threats across the region.

Specifically, ASPI does not want to see the Asia-Pacific region of the future split between Beijing and Washington.

The new initiative will be led by a high-level Policy Commission of senior policy practitioners with extensive experience in Asian security issues and regional institutions. The Policy Commission will examine the possibility of the evolution of an Asia-Pacific community over time.
Members of the Policy Commission include former U.S. National Security Advisor Tom Donilon, former Foreign Minister of Japan Yoriko Kawaguchi, former Indian National Security Advisor Shivshankar Menon, former Foreign Minister of Indonesia Marty Natalegawa, and Wang Jisi, President of the Institute of International and Strategic Studies at Peking University and a member of the Foreign Policy Advisory Committee of China's Foreign Ministry.
"The Asia-Pacific needs more robust institutions capable of easing political and security disputes — in the South and East China Seas, on the Korean Peninsula, among others — involving countries that are otherwise deeply connected through business and trade," said Kevin Rudd, President of the Asia Society Policy Institute. "These institutions must also integrate both China and the United States, or else regional divisions will only worsen over time."

The Policy Commission will assess opportunities to create pan-regional institutional arrangements, either by building up forums, such as the East Asian Summit, or by originating new governance bodies. It will also consider ways to combine security and economic functions within common regional institutions, in order to prevent Asian countries from being pulled in different directions by varying priorities.

"This commission will generate conceptual and operational proposals for creating a pan-regional institution that will enable greater cooperation across the economic, political, and security spheres," Rudd said. "It is imperative that Asian nations do not find themselves forced to choose between organizations with different strategic purposes, but instead work together in a single forum to create a prosperous, stable future for the entire region."

"Two initial tasks of a new pan-regional institution might be defining a set of practical measures for enhancing military-to-military communications and developing a center for coordinating responses to natural disasters by the region's disaster management authorities. Outcomes like these would fulfill pressing needs in the Asia-Pacific and establish a solid foundation for continued cooperation," said Rudd.

The Asia Society Policy Institute's initiative on Asian institutional architecture begins with a public event in New York, featuring Rudd, Donilon, Menon, Natalegawa, and Wang, about the current state of Asia's institutions and the prospects for making them stronger and more effective.
---
Policy Commission Members: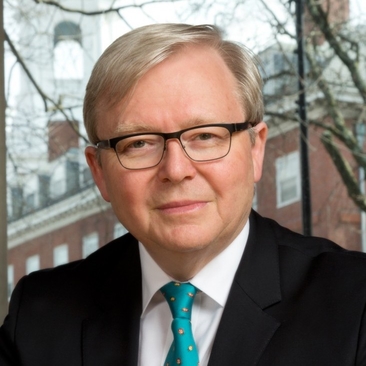 The Hon. Kevin Rudd, inaugural President of the Asia Society Policy Institute, served as Australia's 26th Prime Minister and as Foreign Minister. As Chair of the Independent Commission on Multilateralism, Mr. Rudd is leading a review of the UN system. He is a Distinguished Fellow at Chatham House in London, a Distinguished Statesman with the Center for Strategic and International Studies in Washington, and a Distinguished Fellow at the Paulson Institute in Chicago. He is proficient in Mandarin Chinese, serves as a Visiting Professor at Tsinghua University in Beijing, and co-chairs the China Global Affairs Council of the World Economic Forum.

Thomas E. Donilon is Vice Chair of the international law firm O'Melveny & Myers, where he serves on the firm's global governing committee. He is also Senior Director at the BlackRock Investment Institute. From 2010 to 2013, he served as National Security Advisor to President Barack Obama. Mr. Donilon previously served as Assistant to the President and principal Deputy National Security Advisor. He has worked closely with and advised three U.S. Presidents since his first position in the White House in 1977.

The Hon. Yoriko Kawaguchi was a member of Japan's House of Councilors from 2005 to 2013. She co-chaired the International Commission on Nuclear Non-Proliferation and Disarmament from 2008 to 2010. She previously served as Special Adviser to the Prime Minister of Japan on foreign affairs (2004-2005); Minister for Foreign Affairs (2002-2004); and Minister for the Environment (2000-2002). She has also been a Minister at the Embassy of Japan to the U.S. and Director-General of Global Environmental Affairs at the Ministry of International Trade and Industry.
Shivshankar Menon is a career Indian diplomat who served as National Security Advisor to the Prime Minister of India from 2010 to 2014. He is currently serving as the Fisher Family Fellow at the Belfer Center at Harvard University. Previously, he was India's Foreign Secretary from October 2006 to August 2009 and served as Ambassador and High Commissioner of India to Israel (1995-97), Sri Lanka (1997-2000), China (2000-2003) and Pakistan (2003-2006).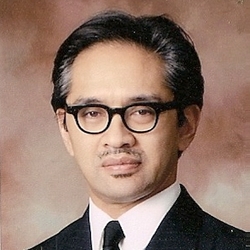 Dr. Marty Natalegawa served as Minister of Foreign Affairs in the Second United Indonesia Cabinet from 2009 to 2014. Born in Bandung, West Java, Dr. Natalegawa held several positions in the Indonesian government, including Director-General of ASEAN Cooperation, Ambassador to the United Kingdom, and Ambassador to Ireland. He was appointed Permanent Representative of Indonesia to the United Nations in 2007. During his tenure at the United Nations, he served as the President of the United Nations Security Council.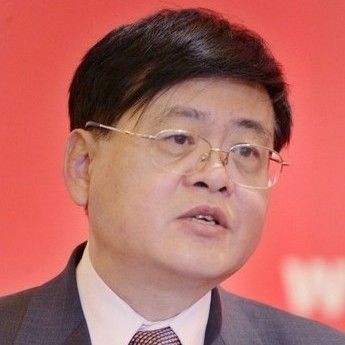 Wang Jisi is President of the Institute of International and Strategic Studies, Peking University, and a professor of the School of International Studies, Peking University. He has been a member of the Foreign Policy Advisory Committee of the Foreign Ministry of China since 2008. Professor Wang is a Global Scholar of Princeton University (2011-2015) and is on the editorial board of The American Interest. He has published widely on Chinese foreign policy, China-U.S. relations, and Asian security.