Innovation 2013 Speaker Bios

Andrew Browne is China Editor of The Wall Street Journal and Dow Jones Newswires, a position he took up in December of 2008. He was a member of a team of WSJ reporters in Beijing that won the Pulitzer Prize for International Reporting in 2007. He also received awards from the Society of Newspaper Publishers in Asia in 2005 for his coverage of the Asian tsunami and, in 2006, for his stories on China's healthcare crisis.

Ronnie C. Chan is Chairman of Hang Lung Properties, a publicly listed company in Hong Kong dealing in real estate and property investment, development and management. Mr. Chan also co-founded the privately-held Morningside Group, which, in the past two decades, has owned and managed businesses in several sectors. Mr. Chan is Co-Chair of the Asia Society and Chairman of its Hong Kong Center.
Chang Hsin Kang is Ye-Lu Xun Chair Professor at Peking University. In recent years, he has taught general education courses at Tsinghua University, Peking University, and Bogazici University in Istanbul. He has published over 100 research articles and two research treatises in biomedical engineering and holds one Canadian patent. In addition, he has published 11 books in Chinese, mainly on education, cultures, and civilizations. 
Howard Chao is O'Melveny's Senior Asia Advisor. During his 31 years of practice with the firm he has been engaged in a broad variety of transactional matters, primarily involving cross-border investment licensing and financing. A significant portion of his practice has involved matters in China, Japan, and Southeast Asia
Chen Hong is Chairman and CEO of the Hina Group, which he founded in 2003. Prior to founding The Hina Group, he was Founder, Chairman and CEO of GRIC Communications, which he led to its successful IPO on the NASDAQ in 1999. Before GRIC, he was Founder, Chairman and CEO of Aimnet, a leading regional Internet service provider, which was sold to NTT/Verio in 1996
Silas Chou is Co-Chairman of Sportswear Holdings, and also Chairman of Novel Fashion Holdings. After co-owning and operating Poloco S.A., the European licensee for Polo Ralph Lauren, Silas Chou and Lawrence Stroll formed Sportswear Holdings in 1989 to acquire Tommy Hilfiger Corporation, where he served as Chairman. In January 2003, Sportswear Holdings acquired a majority interest in Michael Kors (USA), Inc. As Co-Chairman until its IPO, Silas Chou has been instrumental in the rebranding, revitalization and strategic positioning of the company.

Raymond Cheng is CEO of SoZo Group Ltd. With more than 30 years of computer industry experience, he possesses a unique understanding of the Internet, global issues, technology, marketing and entrepreneurship. His expansive career crosses continents and disciplines with past assignments that include senior positions for technology giants such as Apple, Borland International, Compaq Computer Corporation and Hewlett-Packard. He is currently leading SoZo Group, a sustainable Investment Advisory Company.

Frederick Demopoulos is Founder of Queen's Road Capital, a private equity firm focused on internet opportunities in global emerging markets. He is also a Co-Founder of Qunar.com, China's largest travel internet company, and Shawei.com, China's largest sports internet portal. He has been involved in the Chinese media and internet industries for well over a decade as an executive, investor, and entrepreneur.

Soumitra Dutta is the Anne and Elmer Lindseth Dean and Professor of Management at the Samuel Curtis Johnson Graduate School of Management at Cornell University, New York. He obtained his Ph.D. in computer science and his M.Sc. in business administration from the University of California at Berkeley. His current research is on technology strategy and innovation policies at both corporate and national levels.
Mark Duval was appointed President of AmCham China on May 17, 2013. He has been based in China since 1996, when he led Motorola China's corporate strategy, operations and business development, government relations, communications and public affairs. Mr. Duval is an active leader in the American business community, served on the board of governors, and as multiple-term vice chairman played a driving role in enhancing AmCham China's policy work.

Henry Gong is Co-Chairman of THL China, the China affiliate of Thomas H. Lee Partners, a top global buy-out firm. THL China focuses on investment opportunities involving Chinese investors and/or Chinese industry partners. He was previously president of Hong Kong listed CITIC 21CN Corporation, and a senior investment banker with Goldman Sachs. Mr. Gong graduated from Foreign Affairs University in Beijing, Yale Graduate School, NYU School of Business
He Zhen is Associate Dean of the College of Management and Economics in Tianjin University. He obtained his Ph.D. in Management Science and Engineering in 2000, and his M.D. in Management Engineering in 1991 and B. D. in Industrial Management Engineering in 1988, all from Tianjin University. His main research interests include the theory, method and application of Modern Industrial Engineering, Production and Operation Management, Six Sigma Management and Quality Engineering and Quality Management. 

Kenneth Jarrett is president of the American Chamber of Commerce in Shanghai. Previously he worked for APCO Worldwide, a Washington, D.C.-based public affairs consultancy, where he served as chairman for Greater China for five years. Prior to APCO, he served as U.S. consul general in Shanghai from July 2005 to August 2008. His 26-year diplomatic career also included postings as deputy consul general in Hong Kong and as director of Asian Affairs in the National Security Council, the White House, Washington, D.C., and political officer at the U.S. Mission to the United Nations in New York.

Farooq Kathwari is the Chairman, President and CEO of Ethan Allen Interiors Inc. He was recognized by Worth magazine as one of 50 Best CEOs in the United States. He has received several recognitions, including the "Outstanding American by Choice" award from the U.S. government. Mr. Kathwari founded and chairs the Kashmir Study Group. He also serves in numerous capacities at several nonprofit organizations. He received a B.A. in English Literature and Political Science from Kashmir University and an M.B.A. from New York University. He has also received three honorary doctorate degrees.
C. Richard Kramlich is Co-Founder of New Enterprise Associates and is currently Chairman of the NEA Management Company. He was Managing General Partner of the firm through NEA VII when he turned the position over to Peter Barris and became a General Partner. During the 20 years Kramlich was the Managing General Partner of NEA, the partnership achieved top quartile returns for its Limited Partners.

Christina Liu, the founder of Bellwether International Group, is the former Minister of Finance in Taiwan. Before that, she was the Minister of Council for Economic Planning and Development, and served as a Legislative Yuan member in Taiwan. Throughout, she has been a professor in finance at Taiwan University. Her educational background includes a Ph.D. degree in economics and an MBA, both from the University of Chicago.
James McGregor is Chairman of APCO Worldwide's greater China region and author of the highly regarded book: No Ancient Wisdom, No Followers: The Challenges of Chinese Authoritarian Capitalism. Previously, he was a veteran reporter for The Wall Street Journal, was founder and CEO of a China-focused consulting and research firm for hedge funds, was senior adviser for Ogilvy Public Relations China, and was the China managing partner for GIV Venture Partners.

Ganesh Natarajan is Vice Chairman & CEO of Zensar Technologies, a NASSCOM Top 15 IT Services company that transforms technology and processes for Fortune 500 companies. He is a board member of the US$3.6 billion RPG Enterprises and the Vice President of the HBS Club of India. He chairs Innovation, Intellectual Property and Knowledge for the Confederation of Indian Industry and is a member of the Chairmans' Council of industry association NASSCOM. He was Chairman of NASSCOM in 2008-09.

Orville Schell is the Arthur Ross Director of the Center on U.S.-China Relations at Asia Society in New York. He is a former professor and Dean at the University of California, Berkeley's Graduate School of Journalism. He is the author of fourteen books, nine of them about China, and a contributor to numerous edited volumes and magazines.

Josette Sheeran is the seventh president and CEO of Asia Society. In the position, which she assumed in June 2013, she is responsible for leading and advancing the organization's work throughout the U.S. and Asia, and across its disciplines of arts and culture, policy and business, and education. She is former Vice Chair of the World Economic Forum, which hosts the annual Davos and Davos in China gathering of world leaders. Prior to the World Economic Forum, she was executive director of the United Nations World Food Programme (WFP).

Peter Shiao founded film studio ORB Media Group with the vision and mission to unite Hollywood and China to create a brand new East-West footprint for entertainment content. He is a veteran in the area of East-West collaborations, and has served as CEO of film producer and fund Ironpond, producer of the first US-Chinese film co-production RESTLESS, and chairs the annual US-China Film Summit.
Denis Fred Simon is Vice Provost of the Office of International Strategic Initiatives at Arizona State University, where he also holds the rank of Foundation Professor in the Department of Political Science and Global Studies. In addition to a distinguished career in academia, he has spent more than seven years in management consulting, serving as director of the China Strategy Group of Andersen Consulting as well as president of Monitor Group China.

Claude Smadja is president of Smadja & Smadja Strategic Advisory Inc. Before creating Smadja & Smadja, he was the Managing Director of the World Economic Forum from 1995 to 2001. He has been involved with the World Economic Forum for 14 years first as a member of the Executive Board before re-joining the organization as its Managing Director. He is a frequent speaker on macroeconomic and geopolitical issues.

Asher Tishler is the Dean of the Faculty of Management at Tel Aviv University and the director of the Eli Hurvitz Institute of Strategic Management. His main research interests are energy economics, defense-related issues, strategy and models of innovation. His areas of teaching are macroeconomics, managerial economics, and advanced statistical methods for business. He has been a consultant to high-tech, clean-tech, financial, industrial, consulting and business intelligence firms in Israel and abroad.
Vijay V. Vaitheeswaran is an award-winning senior correspondent for The Economist. He joined the editorial staff in 1992 as its London-based Latin America correspondent, and opened the magazine's first regional bureau in Mexico City. His new book on the future of global innovation is Need, Speed and Greed: How the New Rules of Innovation Can Transform Businesses, Propel Nations to Greatness, and Tame the World's Most Wicked Problems

Steven Veldhoen is a Booz & Company Partner based in Beijing with over 25 years at the firm. He specializes in improving corporate innovation and operations capabilities together with clients. He has done most of his work with clients in the Automotive and Consumer Goods industries. He also leads the joint research with INSEAD on Global Innovation Networks.
Kitty Vorisek serves as Executive Vice President in DHR International's Beijing office. She joined to start the Beijing office and provide executive search in Beijing, China. With her experience in Corporate Social Responsibility and Sustainability, she also launched the nonprofit practice for DHR International in Asia Pacific.

Wang Chaoyong is the founder of ChinaEquity, China Team and an investor in China Grand Rally. He used to work with JP Morgan Chase, Standard&Poor, served as the head of Morgan Stanley's Beijing office, and as an advisor to CDB in 1998. Now he is a well-known PE/VC investor and active in philanthropy.

Wang Ningling serves as the managing partner of the firm's Shanghai Office. Her practice involves patent prosecution, opinions, due diligence, client counseling, licensing, and patent litigation in the areas of chemicals, chemical engineering, pharmaceuticals, medical devices, semiconductor materials, and nanotechnology. She has extensive experience working with multinational and Chinese companies, providing legal advice on IP portfolio management, due diligence, licensing, and trade secret protection and enforcement.
Wang Wei, Master of Science in Engineering from Manchester University in UK, is the Director of the Investment Promotion Bureau at the Administrative Commission of Tianjin Binhai Hi-Tech Industrial Development Area, where he is responsible for foreign & domestic project negotiation, project management and integrated service. With more than 10 years of work experience in foreign invested enterprises from the US and Europe, he has extensive social relationships with top managers from different areas, including the financial industry, mass media industry, cultural industry, new energy industry, and telecommunication industry.

Johannes Christian Wichard is Deputy Director General, Global Issues, of the World Intellectual Property Organization (WIPO) since December 2009. His responsibilities include WIPO's programs on Traditional Knowledge, Traditional Cultural Expressions and Genetic Resources, Intellectual Property (IP) and Global Challenges, IP and Competition Policy, Building Respect for IP, the WIPO Arbitration and Mediation Center, Small and Medium Enterprises, Communications, External Relations, and WIPO's relations with certain Countries in Europe and Asia, including Lithuania.

Ken Wilcox is Chairman of Silicon Valley Bank, where he heads the banks's creation of a joint banking venture with Shanghai Pudong Development Bank Co. Ltd. Previously, he was CEO of SVB Financial Group. In that role, he successfully pursued a strategy of expansion and diversification, while remaining focused on the company's core niches of technology, life sciences, venture capital, and premium wineries.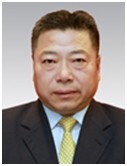 Ni Xiangyu is Chairman of the Administrative Committee of Tianjin Binhai Hi-Tech Industrial Development Area (THIDA). He has been engaged in foreign economic work for more than 30 years and maintains a close relationship with the CEOs of Fortune 500 companies. Having attended numerous domestic and foreign high-level meetings and forums, he has given keynote speeches on economics and finance, scientific and technological innovation, cultural creativity, manufacturing and other areas.

Xu Xiaoping is Founder of ZhenFund and is one of China's pioneering angel investors. Prior to founding ZhenFund, he co-founder and served as Vice Chairman of New Oriental Education & Technology Group, the largest provider of private education in China. In 2006, China Southern People's Daily voted him one of the most charismatic characters in China, and in 2004 Forbes Magazine named him one of the "Top 100 Celebrities in China.

Liang Xinjun was born in 1968 in Linhai, China. He graduated from Fudan University in 1991 with a bachelor's degree and obtained an MBA in 2007 from the Cheung Kong Graduate School of Business in Beijing. He is one of the founders of the Fosun Group, currently serving as the vice-chairman and chief executive officer.

Lu Xiongwen serves as a professor and the Dean of the School of Management at Fudan University. He is an Honorable Professor of the University of Hong Kong and Norwegian School of Management and serves as Director of the Chinese Marketing Research Center at Fudan University. His teaching and research interests cover marketing in China as an immature market, internet marketing in China, service marketing, corporate reorganization, and change management.

Yang Yanqing is Deputy Editor-in-Chief of China Business News, anchor and frequent commentator on China Business Network, and a Research Fellow at China European International Business School's (CEIBS) International Financial Research Center. She is a founder of CBN Newspaper, a leading business daily in China, and is a host of various programs on the China Business Network. 

Yu Lizhong serves as Chancellor of NYU Shanghai. He joined NYU Shanghai from East China Normal University (ECNU), where he served as president from 2006 – 2012. Prior to his presidency at ECNU, he also served as president of Shanghai Normal University. As Chancellor of NYU Shanghai, he serves as Chairman of the Board of NYU Shanghai. 

Jonathan Zhu is a Managing Director of Bain Capital, based in Hong Kong. Since joining Bain Capital in 2006, Mr. Zhu has led Bain Capital's investments in China. Mr Zhu is currently a non-executive director of Clear Media Limited, Gome Electrical Appliances Holding Limited, Greatview Aseptic Packaging Company Limited and Sunac China Holdings Limited, the shares of which are listed on the Stock Exchange of Hong Kong. Mr Zhu is also a director of Youku.com, the shares of which are listed on the New York Stock Exchange. Before joining Bain Capital in 2006, he was the China Chief Executive Officer of Morgan Stanley.