Japanese Superstar Ryoko Yonekura Returns to Broadway Spotlight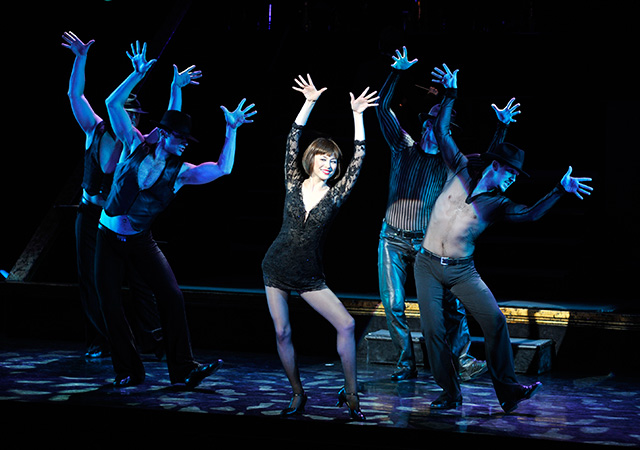 Next month, Japanese superstar actress Ryoko Yonekura will step into one of Broadway's most iconic roles — Roxie Hart in the musical Chicago. Though she is best known as a television actress, the performance will not be new for Yoneukura — her career actually began on stage. She began training in classical ballet at the age of five and continued to study for another 15 years before pursuing a full-time modeling career.
In 1999, Yonekura made the jump into acting when she voiced a character in an animated show called Koi No Kamisama, after which she was cast in several other television shows and film roles. Yonekura returned to her stage roots in 2008 when she originated the role of Roxie Hart in the Japanese-language version of Chicago, a role she revived two years later. She continued her stage work, learning the role in English, and made her debut on Broadway in Chicago in 2012. Now, Yonekura will be returning to Broadway for a special 11-performance run from July 3 to July 13, after which she will be part of Chicago's U.S. national touring company in Tokyo from August 2-13.
Ahead of her return to the Broadway spotlight, Yonekura spoke to Asia Blog about the famed role of Roxie Hart as well as other iconic roles she has her eye on. Portions of the interview have been lightly edited for clarity.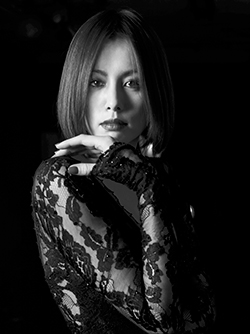 Ryoko Yonekura (Junji Ishiguro)
Your stage career began in classical ballet. When did you realize you wanted to do more on stage and break into acting and singing?
Unfortunately, I had to give up ballet when I began modeling full time. I knew I had always wanted to act and was also always inspired by music. Performing live on stage, in particular, was something I was intrigued to do. After seeing the musical Chicago the first time, I immediately knew I wanted to take on one of these great roles.
This will be your second time performing in Broadway's Chicago. Describe what your debut was like. What are you expecting this time around?
When I stood on the Ambassador Theatre stage for the very first time, I remember saying to myself, "Wow, this is Broadway." The rich history of theater in New York City is very different from modern Japanese theater. I remember taking that all in and being left speechless by the enormity of the moment — I was making my Broadway debut. I remember being very nervous when I was preparing, looking to the people around me to teach me everything. I was constantly saying "sorry" and "thank you" to everyone — I was grateful for them helping me get through that experience. This time, I'm much more confident and I look forward expressing more of my personality.
Was it difficult stepping into a role that has been portrayed by many actresses? What's your process in interpreting the character of Roxie?
Yes, of course, I could very easily get overwhelmed thinking about the great actresses that have come before me in this role and how they compare to my take on Roxie Hart. But, I'm not giving in to that kind of pressure. More than anything, I just feel very thankful. It's a pleasure to do this role again on Broadway.
Who is another famous stage role that you would like a chance at playing and why?
I'd really love to play more in the world of Bob Fosse. It would be really exciting to take on great roles like "Sally Bowles" in Cabaret or "Charity" in Sweet Charity.