How Indians Learned to Embrace Natural Skin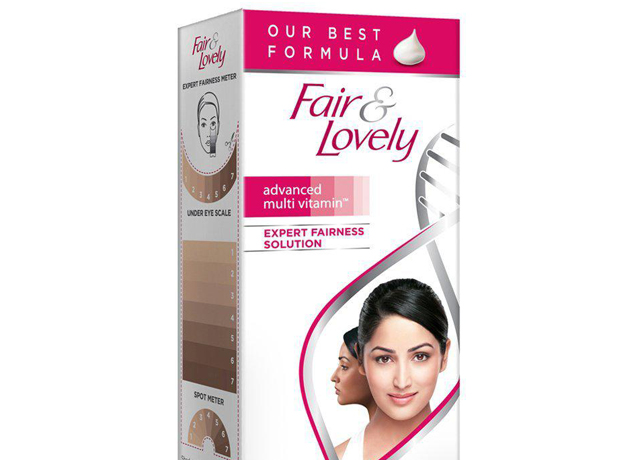 The iconic "Fair and Lovely" skin cream brand contributed to India's obsession with whiter skin - but now many Indians are fighting back. (Sundari C/Flickr)
A typical television advertisement for fair skin cream in India goes like this: It shows a dark-skinned young woman, who looks miserable and forlorn. Her family and friends are worried about her future. But then, she hits upon a tube of magic cream that changes her life — a "fairness cream," with skin lightening properties. A month later, she's a changed woman with a shining career and romantic prospects — all because she's a few skin tones lighter.
This template of Indian fairness cream advertisements is tweaked slightly by each company, but the underlying message is the same — fairer is better.
India's fascination with white skin — partly the result of a hangover from the British colonial days — has been used by companies since the 1970s, when the fairness cream "Fair and Lovely" was introduced to the market. The craze spread in the ensuing decades, with more products, advertising, and celebrity endorsements from the likes of Aishwarya Rai Bachchan and Shah Rukh Khan. The trend even crossed gender lines — creams tailored for male skin were created in 2005.
But in recent years, many Indians have begun to speak up against the phenomenon.
In 2009, a social justice organization called Women of Worth launched a "Dark is Beautiful" campaign in a bid to spread awareness about the danger of racist ads and their impact on society. Kavitha Emmanuel, the campaign's founder, has said that hearing stories of skin-color discrimination from her friends and other women inspired the launch.
"It is not easy to stand up to discrimination that one faces within the four walls of one's home and workplace," she said in an interview with Petals in the Dust. "Our hope is that campaign such as ours will give people the courage to fight back for is rightfully theirs." 
The movement launched a trend. In 2013 Nandita Das, a popular Indian actress, endorsed the natural skin cause, adding that "now the insecurities of men are also surfacing with equal numbers of fairness products for them. Such pressure, and so little public debate about it!"
Das' comments made headlines in India. Soon, a slew of actors announced that they would refuse to promote fairness creams.
In 2013, the organization Brown'n'Proud launched a petition to persuade a crayon manufacturer to rename a shade labelled "skin" as "peach," arguing that this labeling spreads the idea of a "perfect" skin color far removed from those commonly seen in the country. 
Under increasing pressure from these campaigns, in 2014 the Advertising Standards Council of India, the country's advertising watchdog, developed guidelines stating that ads should not portray people with darker skin as "unattractive, unhappy, depressed or concerned," or show them as being at a disadvantage in any way.
According to Emnnauel, the advertising standards have had a "minimal impact". "But on the positive side we don't see many ads by leading multi-national brands that relate your skin color to success," she added in an email interview. "Rather, they come up with other excuses to sell their products like 'get even skin tones' or 'get rid of blemishes' etc.," 
The battle against colorism is not restricted to South Asia. Last month, an African-American student at the University of Texas named Pax Jones published an online photo essay of her classmates of Indian descent and called it "Unfair and Lovely," a play on the iconic Indian brand. Social media users picked up the hashtag, and soon women from across the world started sharing their pictures and stories, rejecting the widely held notion that a woman must be fair to be attractive. 
Says Jones, "My own lived experiences as a black woman inspired this photo series that Mirusha, who modeled alongside her sister Yanusha, later named as Unfair & Lovely. The series was purely a creative project that I developed to combat underrepresentation of dark skinned people of color in media."
Given their ubiquity, it's unlikely that "fairness cream" advertisements will go away in India anytime soon. But the emergence of opposing voices mean that, for the country's dark-skinned youth, a more natural standard of beauty finally exists.