Contemplating 'Eternal Happiness,' 'Justice and Equality' in Modern China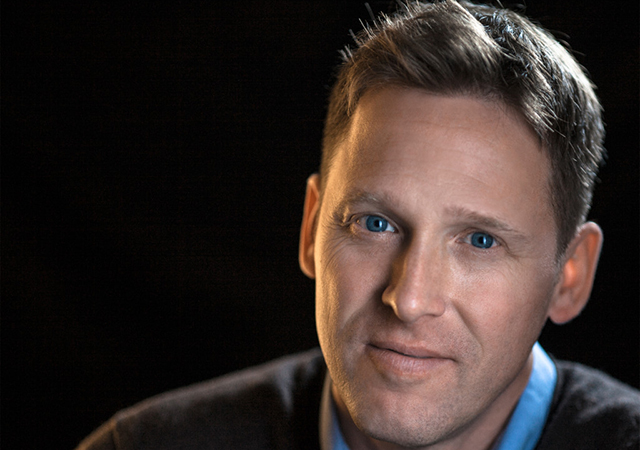 Rob Schmitz is the author of 'Street of Eternal Happiness' a book that profiles different residents on one Shanghai street. (Julian de Hauteclocque Howe)
Author and journalist Rob Schmitz has and lived and worked in China on-and-off since 1996. His experiences — first working as a Peace Corps volunteer and later as a journalist — has given him a front row seat to the rapidly changing country. Since working as the China correspondent for American Public Media's Marketplace since 2010, Schmitz has investigated China's business and trade markets, dissected the nation's struggle with environmental sustainability, and probed China's complex labor and education systems.
However, it was the stories that he found closer to home that resonated the most — tales of ambition, heartbreak, and perserverance from his neighbors living along "Eternal Happiness Street" in Shanghai that gave him the most vivid examples of life in modern China. His candid conversations with his motley crew of neighbors became the subject for a series on Marketplace, and eventually the subject of his first book, Street of Eternal Happiness: Big City Dreams Along a Shanghai Road.
Asia Blog spoke with Schmitz ahead of his Asia Society Texas book talk this Wednesay in Houston.
Eternal Happiness originated as a radio series. What prompted you to write it as a book?
As I reported the series for Marketplace, I began to realize that many of the stories my neighbors along the street were telling me about their lives were fascinating; some were Shakespearian in nature. And as I checked back in with those whom I had interviewed before, I witnessed interesting and dramatic changes in their lives that I felt would work well in a book.
How did you select people to interview? What drew you to the various people that lived on this street?
There wasn't much of a science to it. "长乐路," the street the book focuses on, is just two miles long and an easy walk from my apartment on its western end. I usually found folks through walking up and down the street in the course of a normal day. The folks who were open to talking to a foreign journalist were the focus of the radio series, and I tightened the focus to just a handful of them for the book. The most important criteria for selecting them were that they were open to speaking with me on a regular basis, that they represented a range of ages — generational differences in Chinese society are vast due to the country's incredible economic change over the past few decades — and that their stories complemented one another well.
Many of the struggles and intimate stories that many of your subjects share are deeply personal. How did you get people to tell these stories? 
I visited my subjects so regularly that I became a part of my characters' lives. I visited their hometowns with them, went to church or temple with them, watched them do business, and got to know their families. After a few years, I was friends with all of them, and our conversations naturally became deeper and richer over time.
Your book touches on several modern day problems Chinese are facing through a personal lens. Based on your experience as a reporter, author, and resident, what do you think is the most urgent issue the Chinese people are faced with?
I think one of the biggest issues individual Chinese face is a sense of justice and equality. As China's economy continues to grow, the gap between China's rich and poor as well as urban and rural China widens more and more. This gap between the haves and the have-nots is evident when I talk to my neighbors, and it's a relatively new phenomenon in a place where, just 20 years ago, most people in China made around the same amount of money.
China is often considered to be one of the most difficult regions to cover and understand. What were the biggest challenges for you when you first began working and reporting from the country?
I first worked in rural China — in Sichuan Province — as a Peace Corps volunteer in 1996. There were considerable challenges right of the gate: I spoke no Chinese, I had never lived in China, and my two colleagues and I were the first foreign residents of the city we lived in — Zigong — since before 1949, the year Communists took control of the country. I studied Chinese, adjusted to life in Zigong, and learned more in that two-year period than I ever had. I returned to live in 2000, and kept coming back to the country to learn more. Finally, in 2010 when I was hired by Marketplace as their Shanghai correspondent, I moved there with my wife Lenora and son Rainer. The challenge at that point was to help my family adjust and to ensure that our son — and later our second son — was thriving there.