8 Photos From Japan's Annual Ice Sculpture Winter Wonderland
Hokkaido's Sapporo Snow Festival may be less known internationally than the northern city's famous export — Sapporo beer — but the spectacular week-long showcase has become a major winter attraction for the region, annually drawing crowds of roughly two million people from both Japan and overseas.
The festival first began in Sapporo's Odori Park in 1950, when the snow sculptures were made by local high school students. By 1974, it had gained international recognition and added a contest component drawing teams from all over the world including China, Canada, Germany, Australia and the U.S. to compete. Today, the festival is put together by the Japan Ground Self Defence Force and features a skating rink, snow ramps, and over 200 ambitious, expansive, and intricate sculptures, turning Sapporo into a real-life winter wonderland.
This week, Sapporo concluded its 69th Snow Festival. This year's elaborate snow and ice sculptures were an eclectic mix of work, highlighting Hokkaido's local history in addition to references to popular culture.
Hokkaido marked the 150th anniversary of the naming of the island and celebrated with a giant commemorative birthday cake ice sculpture designed by local pastry chef Eri Fujishima. Her design paid homage to Hokkaido, featuring scenes of natural fauna, flora, and wildlife often seen in the area, including the symbolic flower of Hokkaido — the rugosa rose. 
This year some of the featured displays commemorated some of Japan's other cultural exports — manga. One of the more popular displays was a Final Fantasy XIV sculpture, dedicated to the legendary manga author Osamu Tezuka who would have turned 90 this year. In previous years, popular displays included the Egyptian Sphynx, Disney characters, Star Wars themed centerpieces, and more.
Sapporo isn't the only city to get into the snow spirit of the season — Hokkaido is also the home to the Yokote Kamakura Snow Festival and the Sounkyo Hyobaku Snow Festival. Check out the photos below for a glimpse at the impressive sculptures from all three festivals from previous years.
---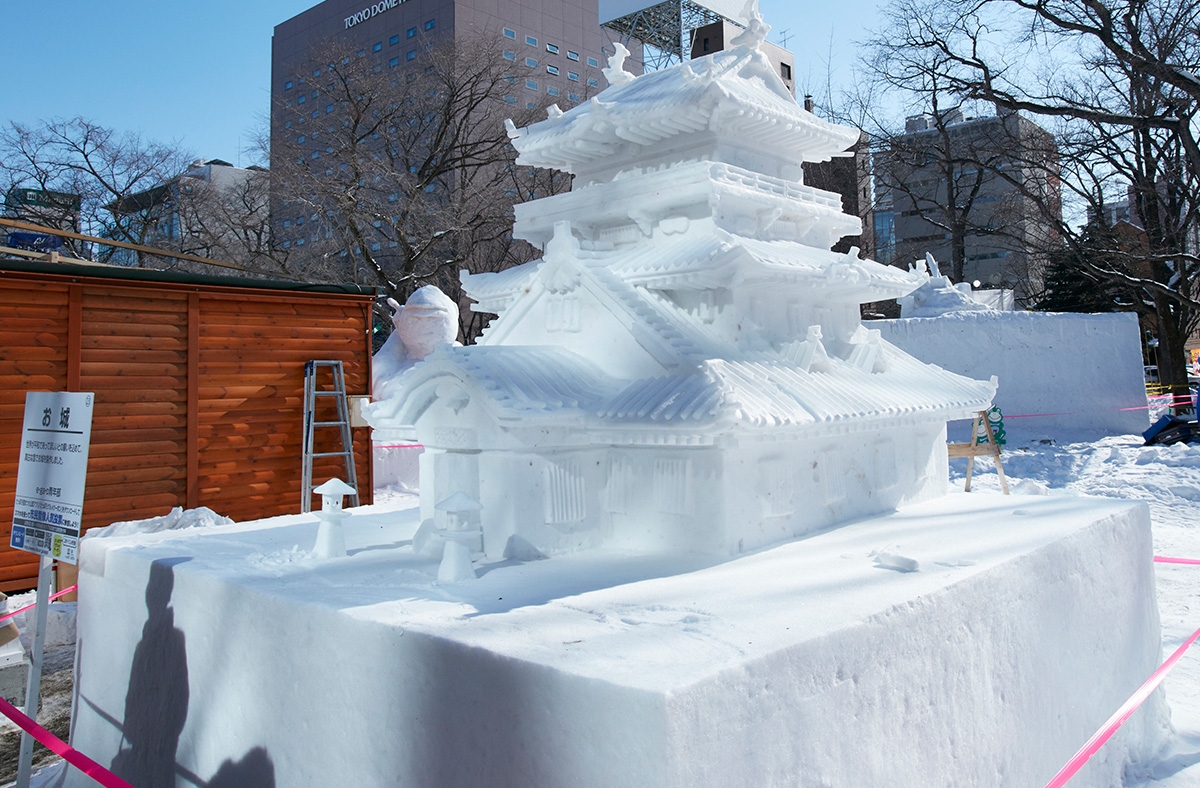 Sapporo Snow Festival (JNTO/Asia Society)

Sapporo Snow Festival (JNTO/Asia Society)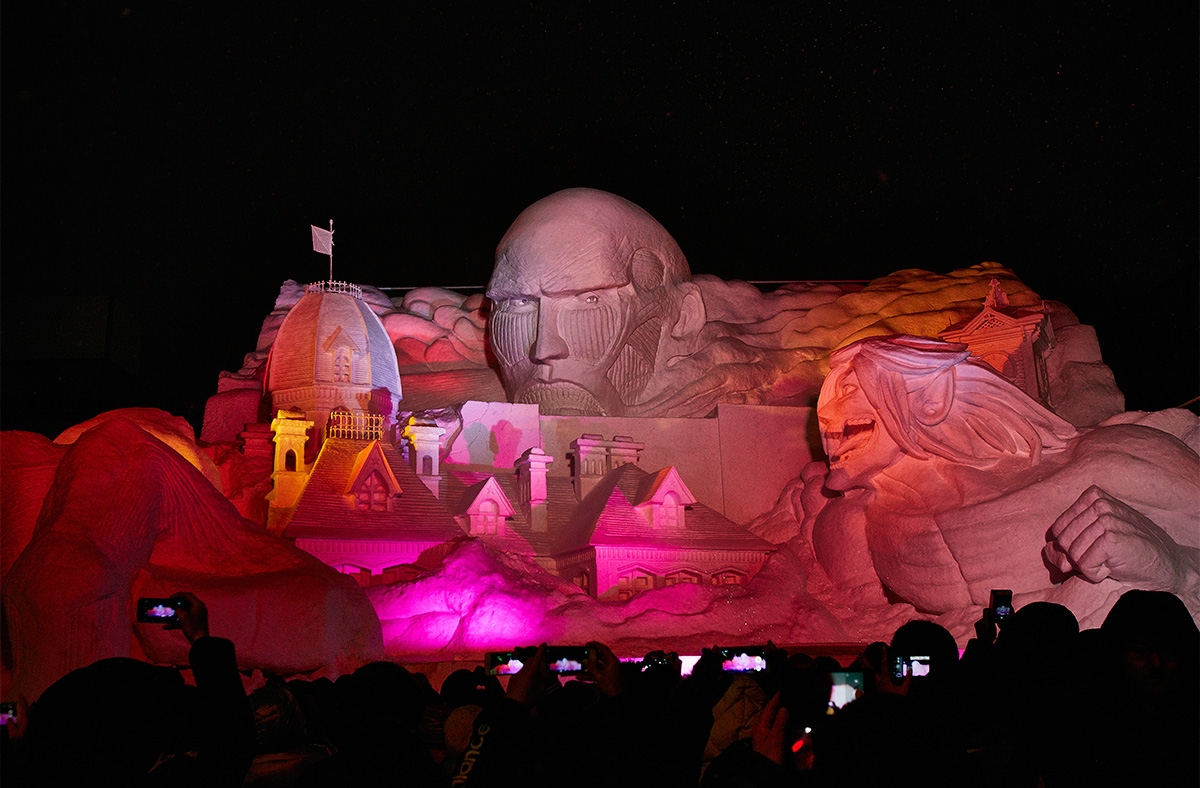 Sapporo Snow Festival (JNTO/Asia Society)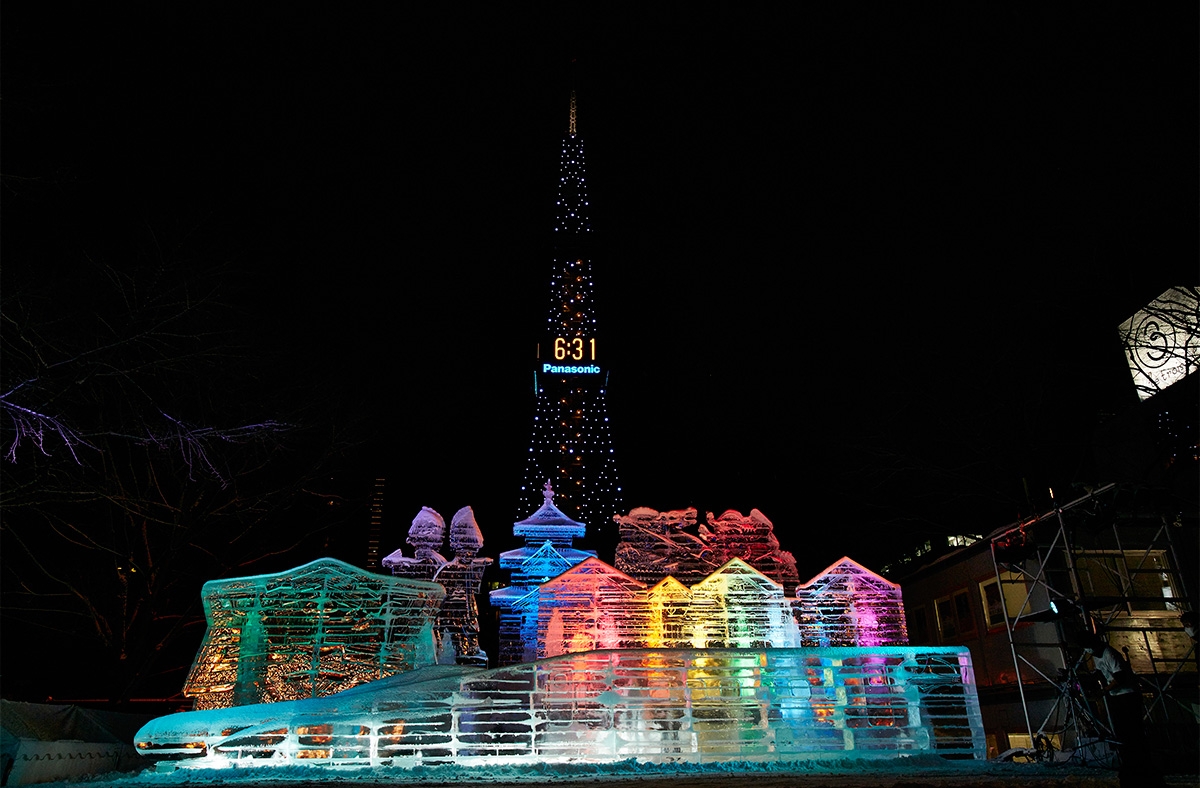 Sapporo Snow Festival (JNTO/Asia Society)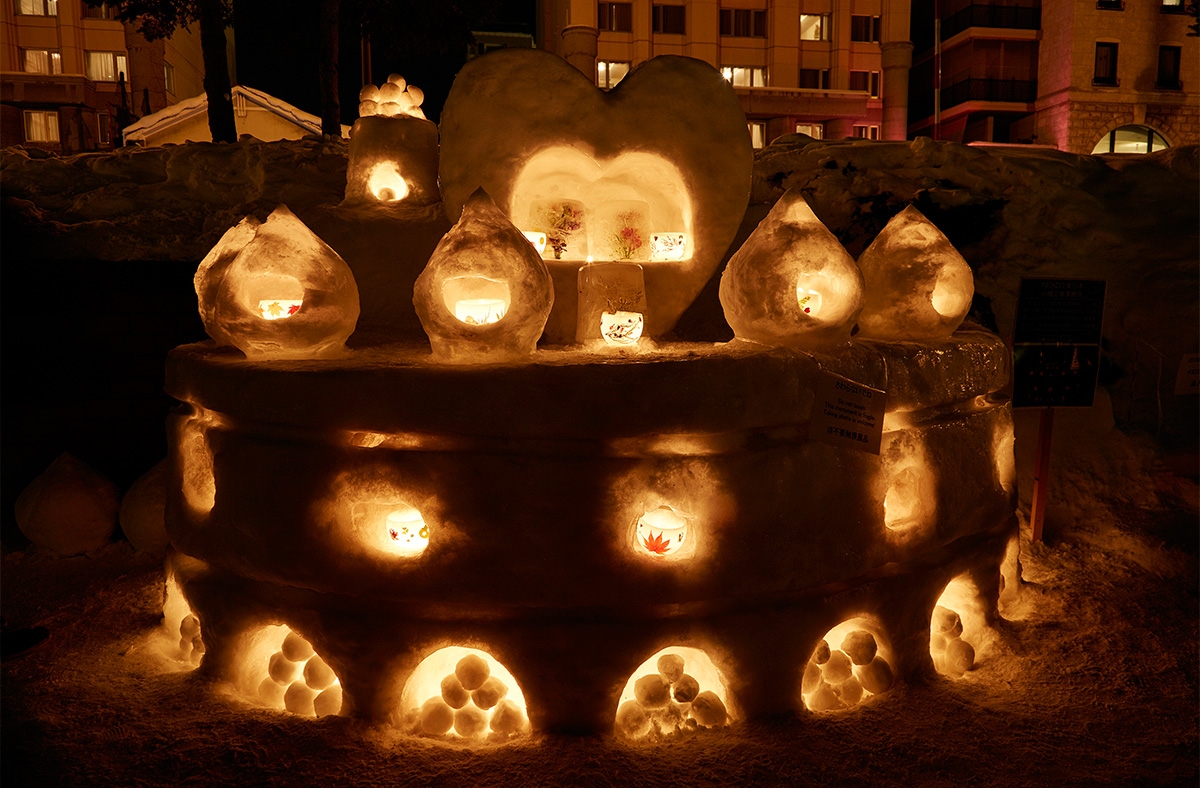 Otaru Yukiakarinomichi(JNTO/Asia Society)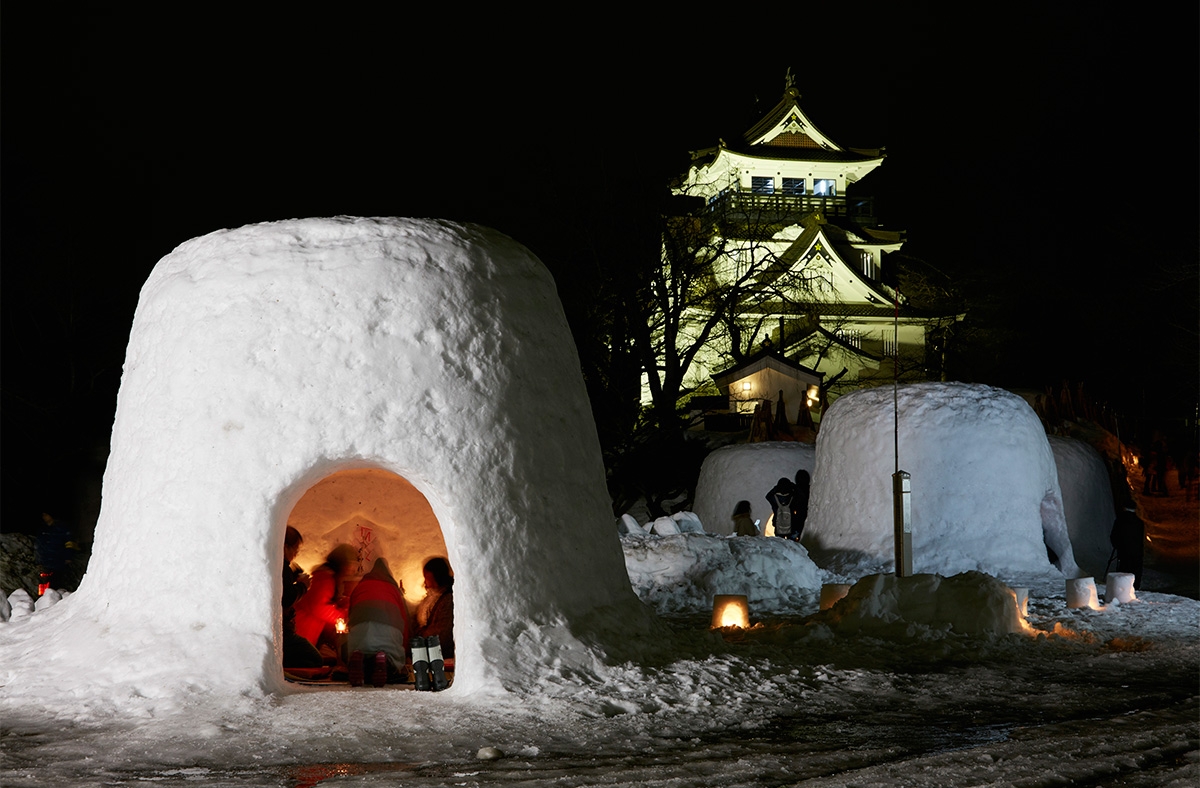 Yokote Kamakura Festival(JNTO/Asia Society)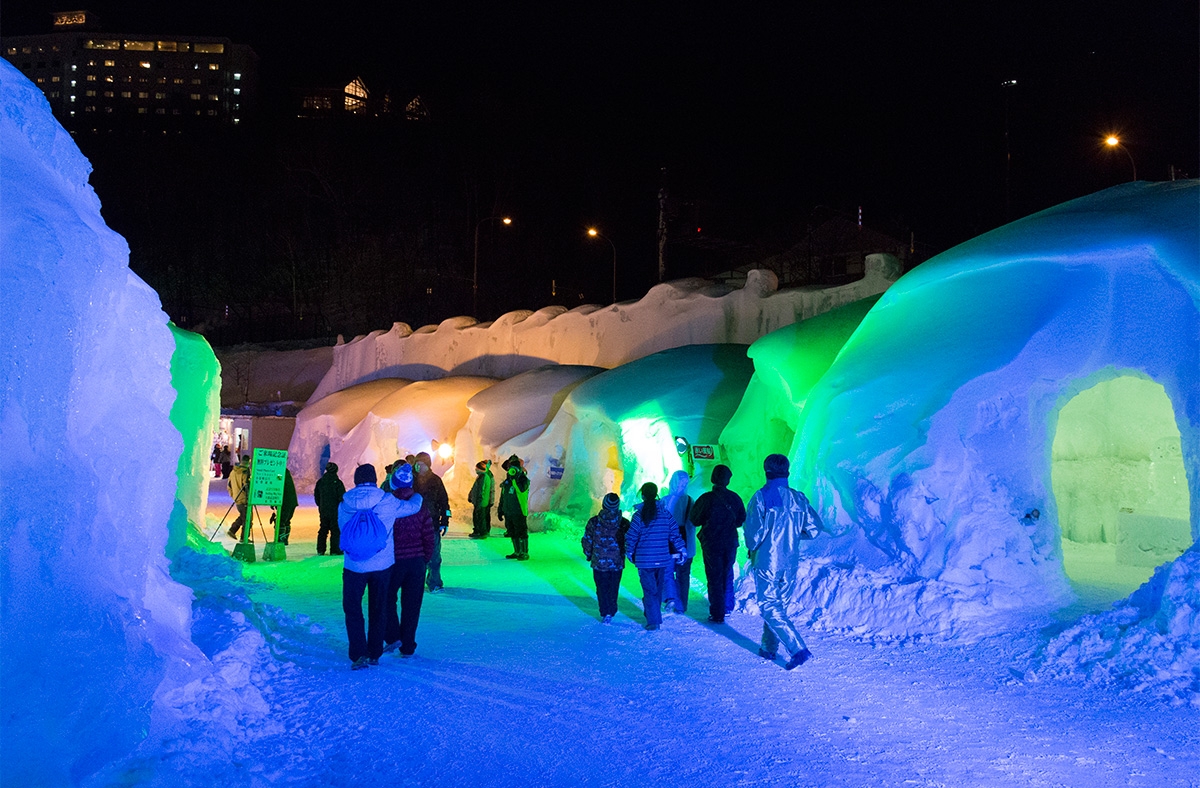 Sounkyo Hyobaku Festival (JNTO/Asia Society)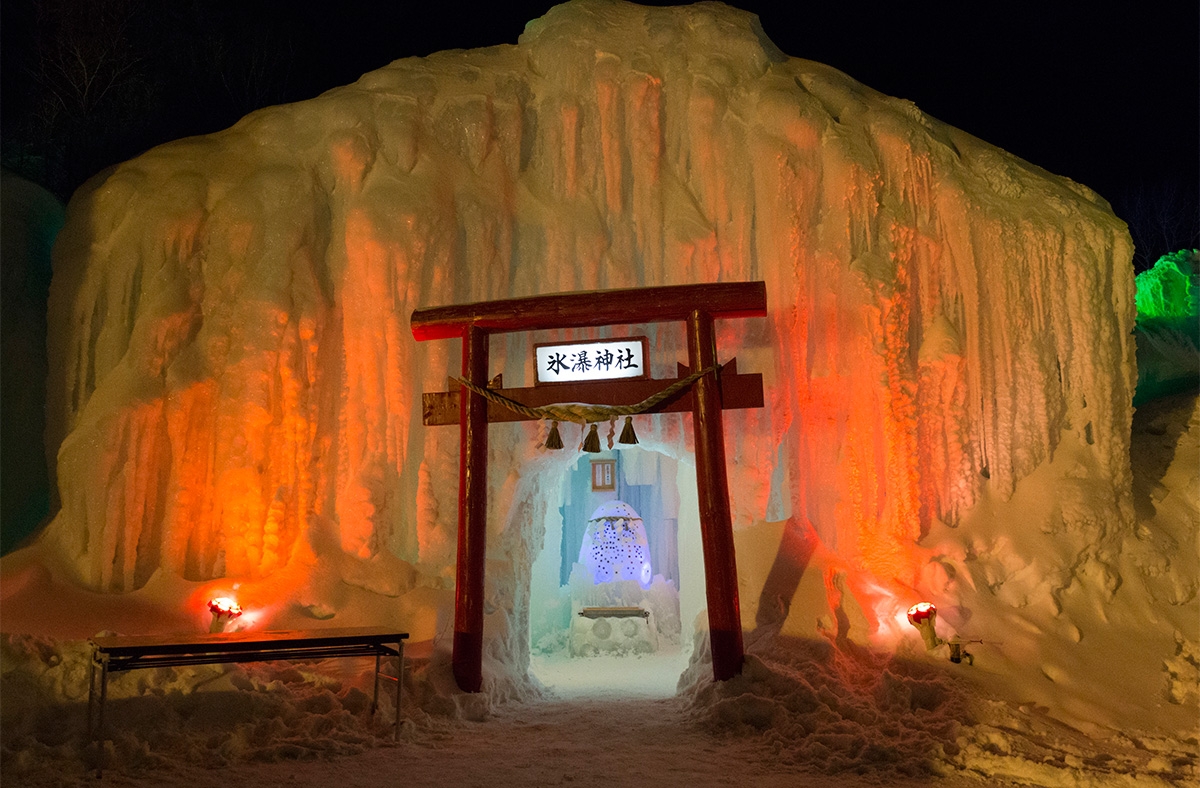 Sounkyo Hyobaku Festival (JNTO/Asia Society)